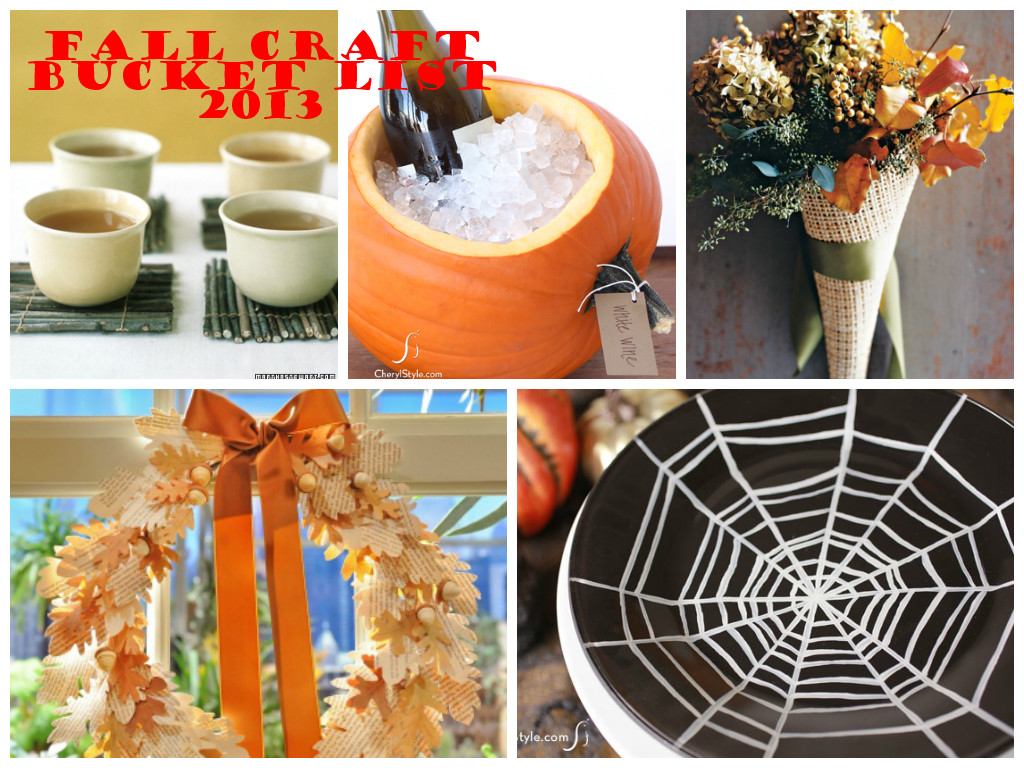 Above – Remember our Fall Bucket List!!
Below – Here are the Items we Actually Ended up Making — Of Course, Fall Is Not Over Yet!!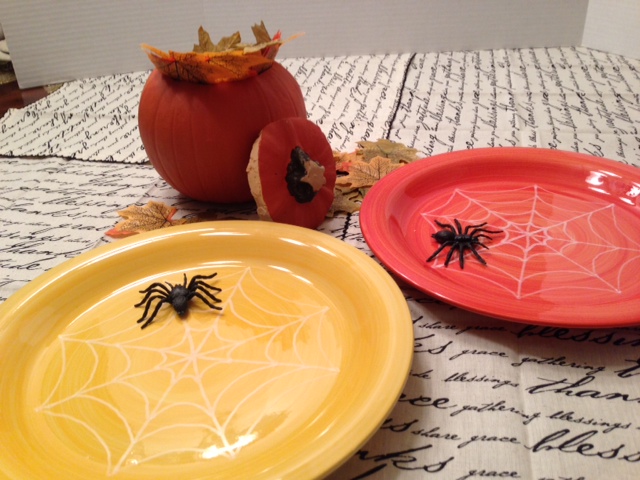 The Spider Web Plate was very easy.  I found these festive colored ceramic plates at Publix.  We Used White Painters® Paint Markers to recreate the Spider Web on the Plate, and waited for it to dry then added 3D Spiders to complete the look.
I like most folks this year, got caught up in the Fun-Kin Hype, and bought a Fun-Kin Carvable Pumpkin (top right of the above picture).  It seemed like it would be so much easier to carve than a real pumpkin.  But, I wasn't impressed.  I did notice that they have Fun-Kin Knives and maybe it would have been easier, if I had used one of those.  But, I didn't buy one.  So instead, we used a Regular Carving Knife.  I intended to use it as a candy or candle holder.  But, didn't love either look, so I decided to just use it as part of our Decorations.
Last, but not least, was our Halloween Welcome Chalkboard.  I truly had fun creating this, even if I am no Picasso.  I think it is the perfect finishing touch to our Fall/Halloween Decor.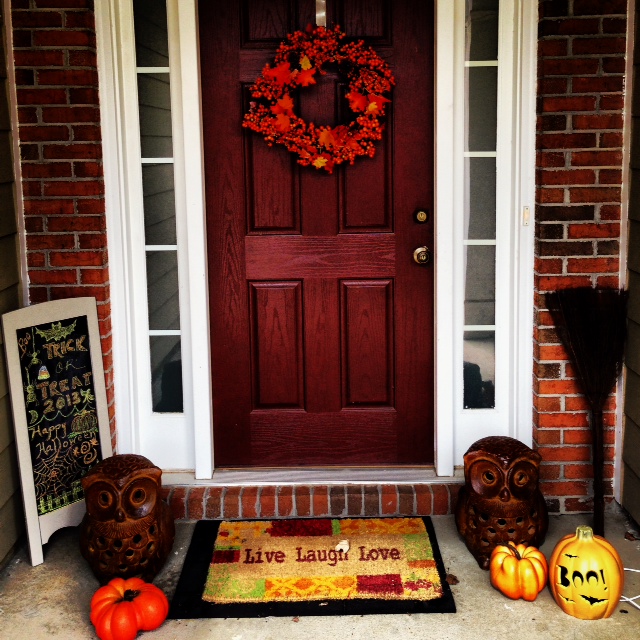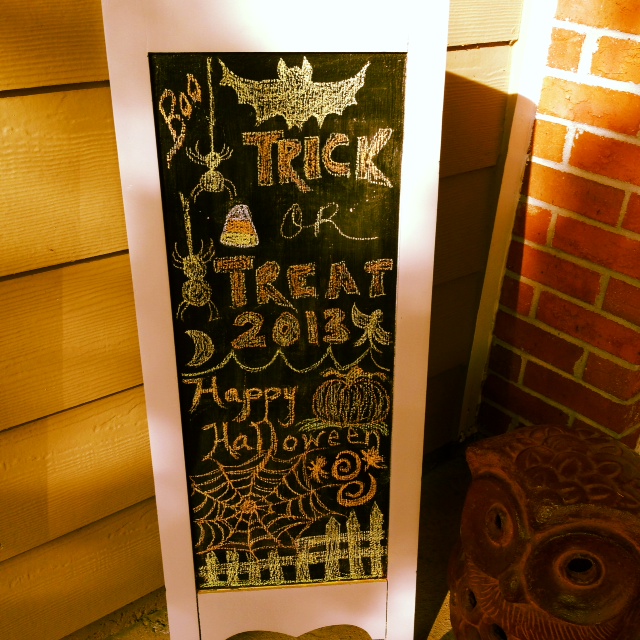 Happy Halloween from your Stage Presents Family!!