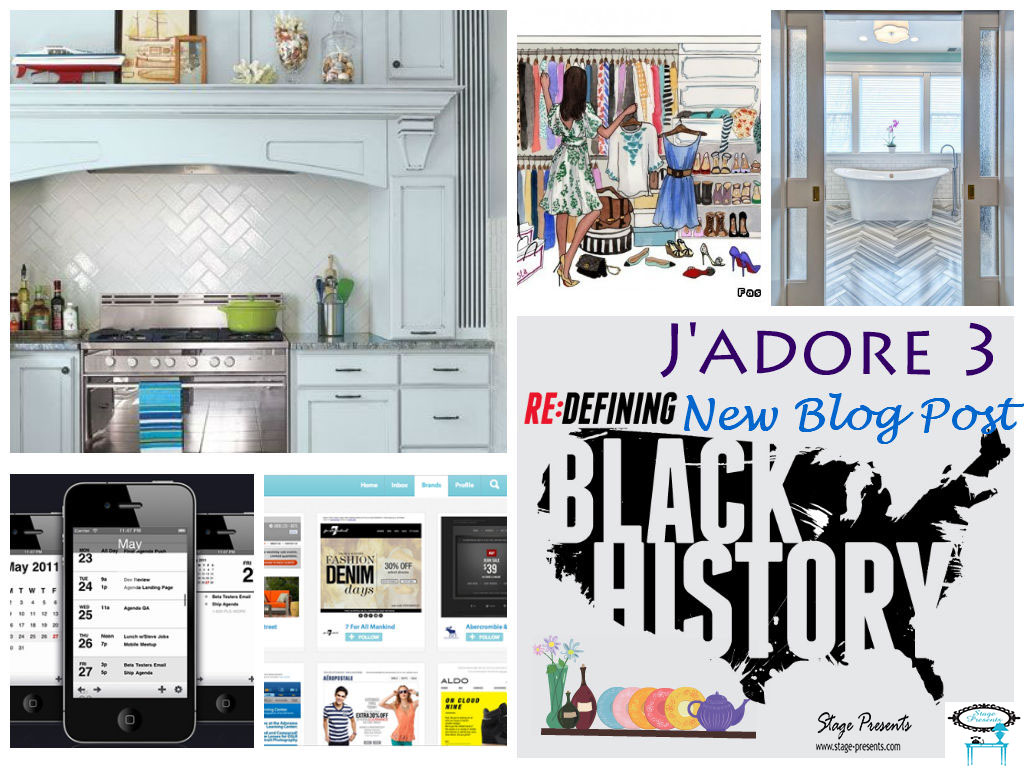 February is over… Can you believe it?  The good thing about that, is that Warmer Weather is right around the corner, and my little one has a birthday in March.  So these are things to look forward to.
My latest obsession is Herringbone.  From Beadboards, to Backsplashes, to Floors.  I am even feeling this Herringbone Fabric.  You may find that showing up in Pillow Form in our Etsy Store soon.  Shhhh….
I have also Fallen in Love with Inslee Haynes. Apparently, I am VERY LATE, where her illustrations are concerned.  But, these are my favorites.   So far, I keep finding new ones.
And…It's About That Time to Get your Spring Cleaning Plan Together… I am starting with my Digital Spring Cleaning.  I spent a good portion of today, deleting Spam, and Cleaning Out My InBox.  Check out these 17 Apps for all Kinds of Spring Cleaning.
Lastly, I am sad to see Black History Month Go.  I spent this month finding Black History Facts to post on our FB Page, and I learned so much.  Here's a link to my Tribute to Black History Month.
"I have walked that long road to freedom. I have tried not to falter; I have made missteps along the way. But I have discovered the secret that after climbing a great hill, one only finds that there are many more hills to climb. I have taken a moment here to rest, to steal a view of the glorious vista that surrounds me, to look back on the distance I have come. But I can only rest for a moment, for with freedom come responsibilities, and I dare not linger, for my long walk is not ended."
― Nelson Mandela