Whew — What a Year!!  I am going to End this Year, by revisiting the quote that topped my Vision Board for 2014.  It turned out to be self fulfilling prophecy.
"The Well Rounded Adventurer is adaptable, flexible, and versatile.  They know that things don't always go as planned, so like trees, they bend with the wind, course correcting as often as necessary.  Their capability to do many things competently keeps them pressing forward, staying mentally alert and undistracted in focus.  Frustration has no room in their minds to sabotage their determination or to kill their confidence.  Prepare, Posture, Position, Arise and Be Wise in 2014!!" – Author Unknown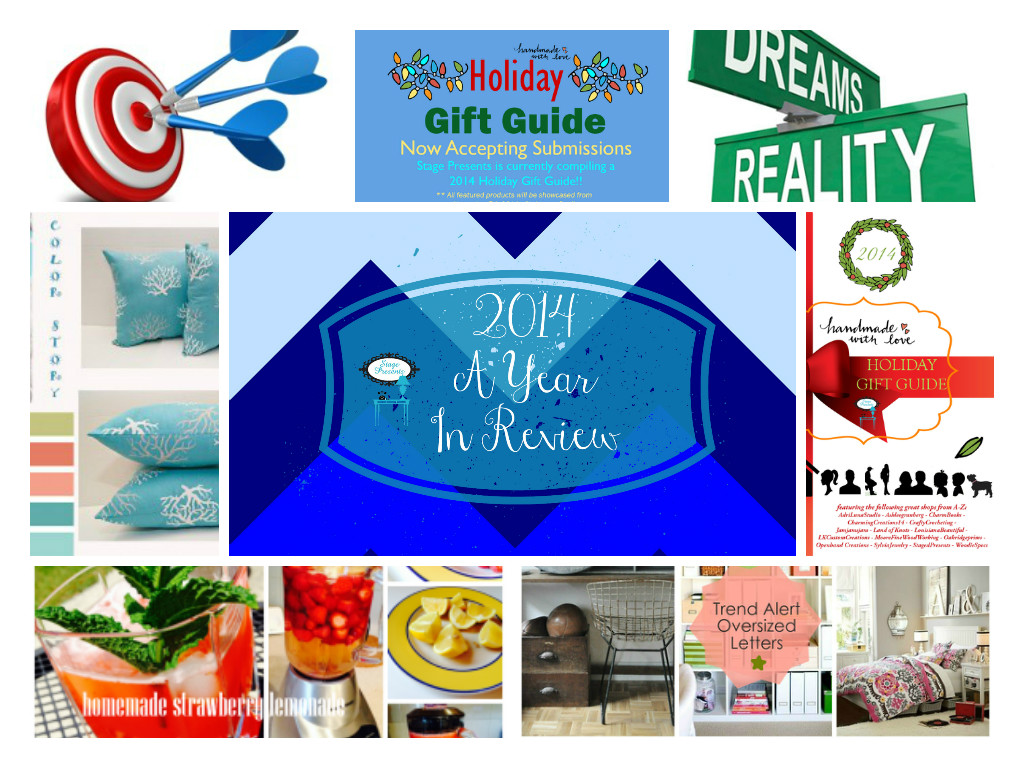 This year has truly been one for the record books, or at least "My Record Books".  And, the journey has been that much more interesting for the many amazing people that took it with me.  My friends and family, who were always there to encourage and support.  And, yes, even the naysayers, who helped me to push myself over and beyond what I thought my limits were.
On February of this year, we launched Our Etsy Store.  It was our original intention to just sell Decorative Throw Pillows.  After all, we knew that we could make those and were pretty confident in our choices when it came to fabric/texture/quality. So easy enough… Stage Presents went from just a Lifestyle Blog to an actual store.  As time went on, we ended up adding physical prints, digital prints, Vintage Items and other One of a Kind Home Decor Finds. And, with each change, our following and our audience seemed to grow.  What an amazing feeling to have a vision and have it received by so many.  We jumped on the Social Media Bandwagon and joined Instagram and Pinterest and Twitter.
We shared with you Trends in Home Decor, Asked your Opinions, Gave you some Amazing Free Printables and even offered you the Option to Subscribe to the Blog for Exclusive Materials.(We will be doing so much more with this in 2015.)
This year we also hosted Our Very First Handmade Holiday Gift Guide, and a corresponding Giveaway.  We got to interact with amazing vendors, sponsors and shops.  And, it was truly a fulfilling experience.
Over the course of this year, I invited you guys into my life, more than ever before.  Sharing the struggles of balancing all aspects of my life, of excepting change and of "progress versus perfection."  The joy of family outings, our favorite recipes and a little bit of the pain, that comes with just living. And, the joys of decorating my home, as the seasons changed.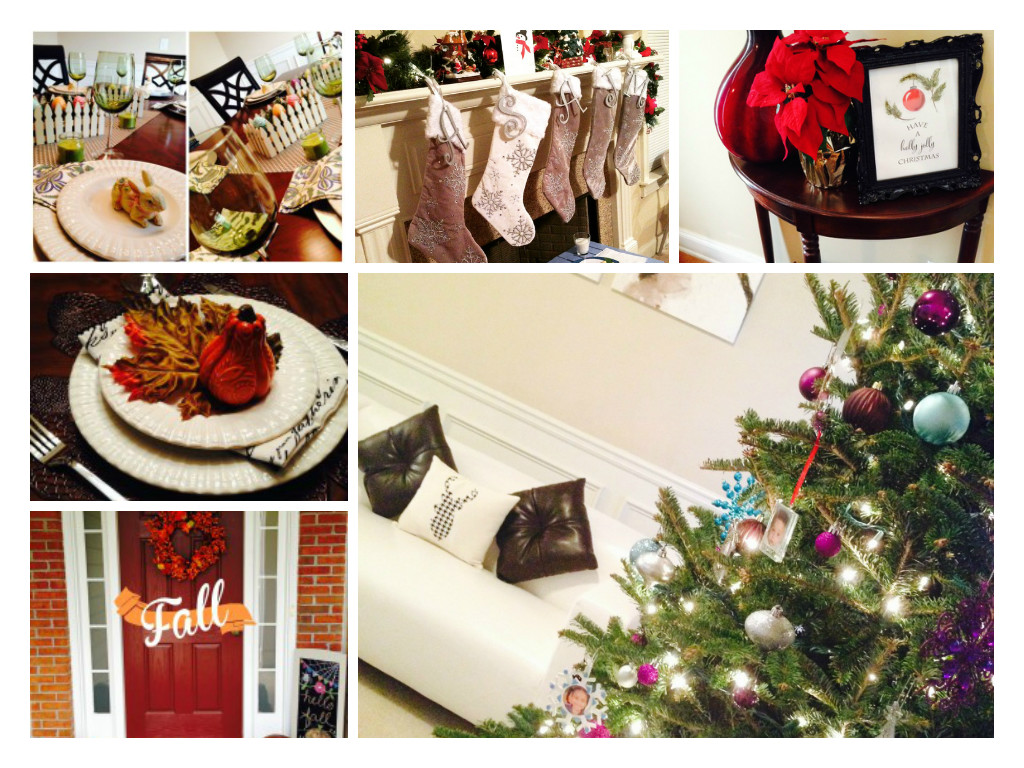 As always, I look back and think how quickly the year flew by.  And, of all the things I wish I would have been able to pack into this year.  But, all things considered this was a great year full of love, laughter, and great memories.
 "Surrender to what is.  Let go of what was.  Have faith in what will be." – Sonia Ricotti
I project that 2015 will be ever more epic, than 2014!!  And, I'm claiming it, Hang On We Are Taking 2015 By Storm!!
For Taking this Journey, with us here is a Free 2015 Device Wallpaper.  Enjoy!!
Click Here to Download the Take the World by Storm 2015 Device Wallpaper.
For Directions on How to Install Your Wallpaper  – Follow this Link.
We Wish You a Happy New Year and Infinite Blessings for the New Year!!
From Your Stage Presents Family!!