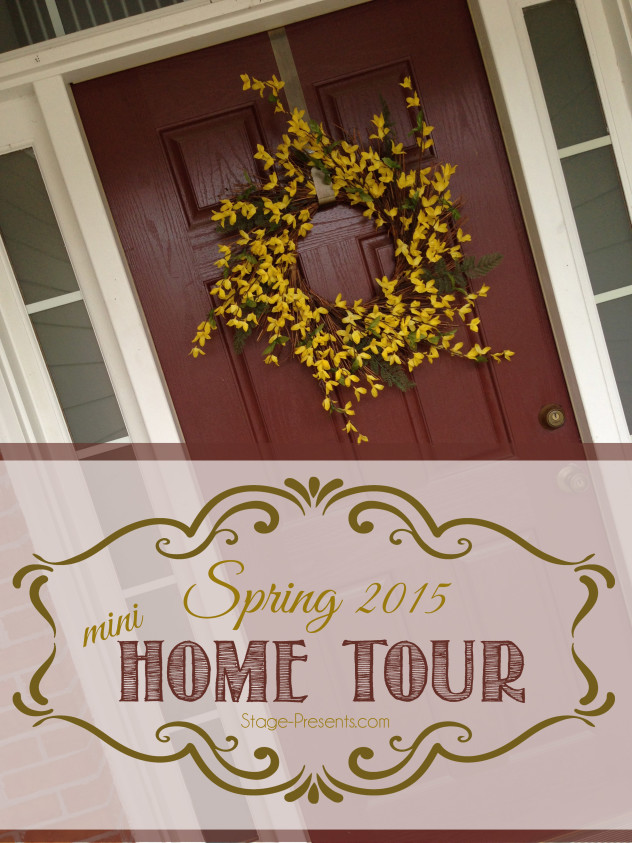 This year I managed to get the house ready for Spring/Easter with a week to spare.  I am always happy when I see a plan come together.   Our Wreath from last year couldn't be revived for another year, so I went with a simple Forsythia Wreath.  I enjoy seeing Yellow on the front door for this time of year.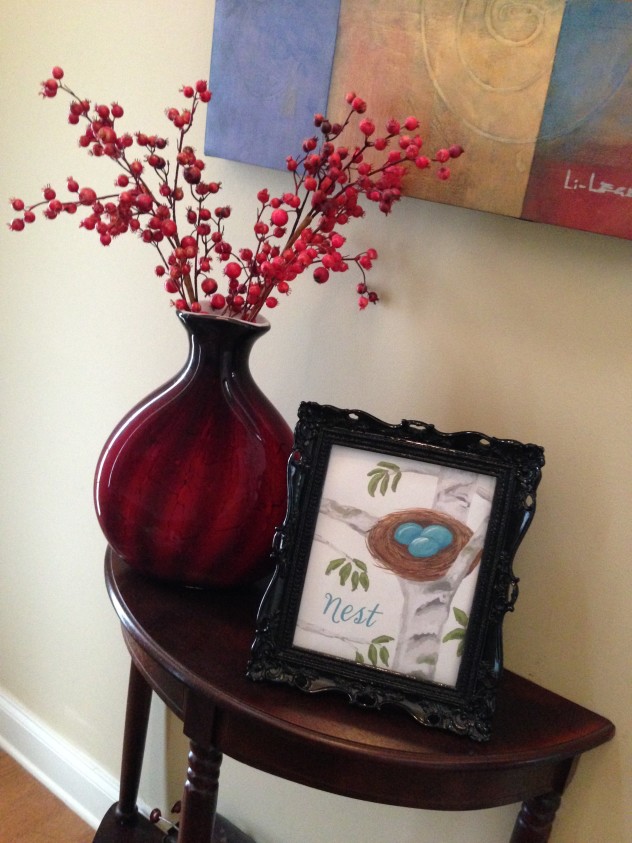 I switched out the Framed Printable in the Foyer for this great 'Nest" free printable found over on On Sutton Place.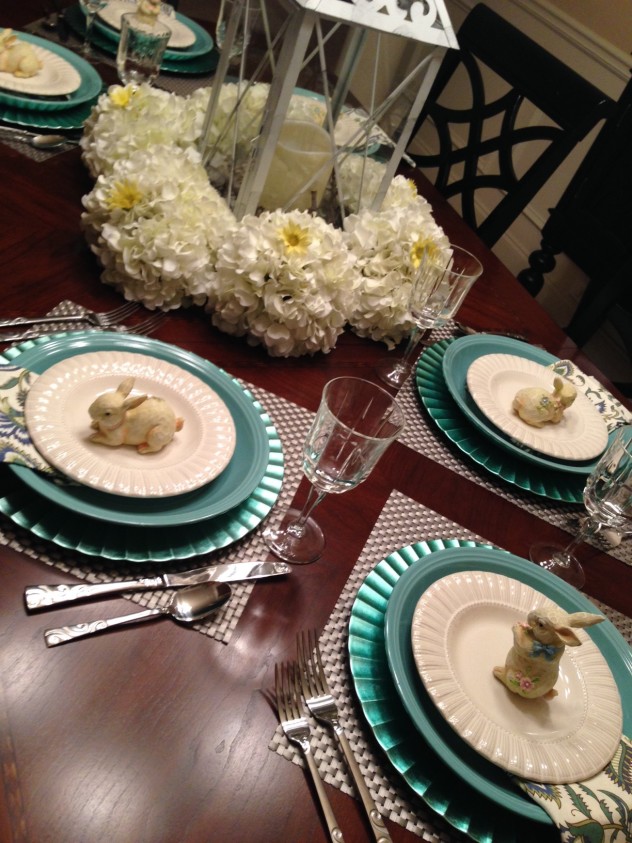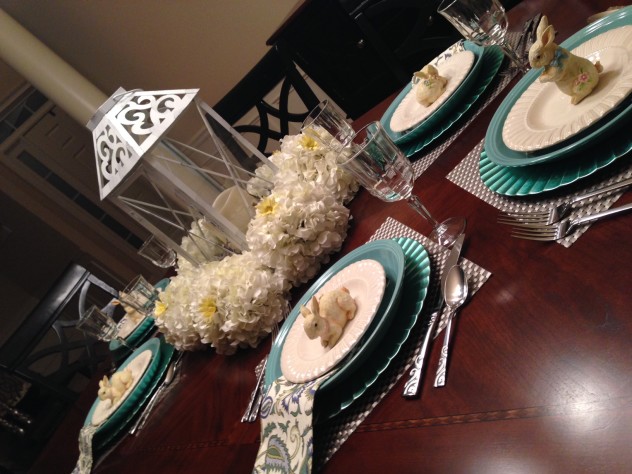 The Idea for the Centerpiece was found on Pinterest.  Luckily, I had all the components needed here at home.  The flowers were from my wedding almost 6 years ago.  I have NEVER gotten so much use of of one item, EVER.  They have been all over my house.  Money well Spent.  The lantern was part of my Christmas Centerpiece, and the Yellow flowers, were taken from Last Year's Spring Wreath.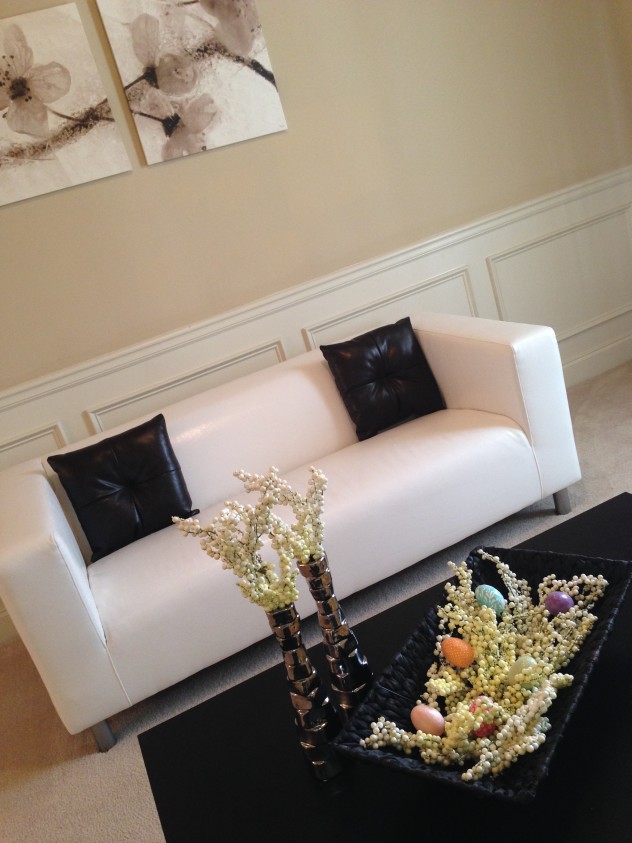 The Formal Living Room is where the rest of Last Year's Wreath came to live, I took the whole thing apart and used it to bring a little life to this room, since the Color Palette in here was very muted.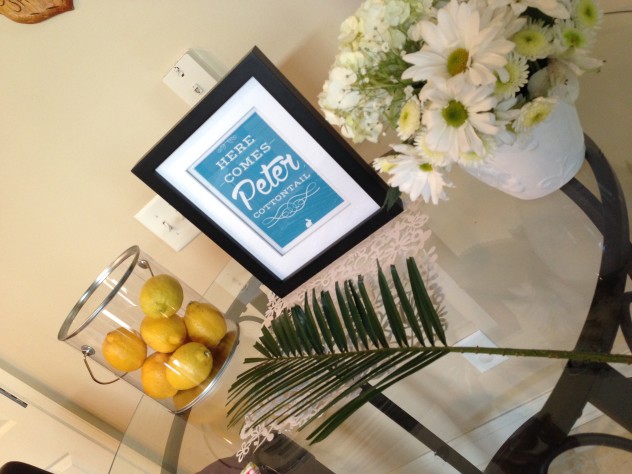 This little bistro table is set up in our Kitchen.  It is most often just used as the Mail Table.  But, when we entertain, it is the Dessert Table.  I used another Great Framed Free Printable here that I found on Tater Tots and Jello.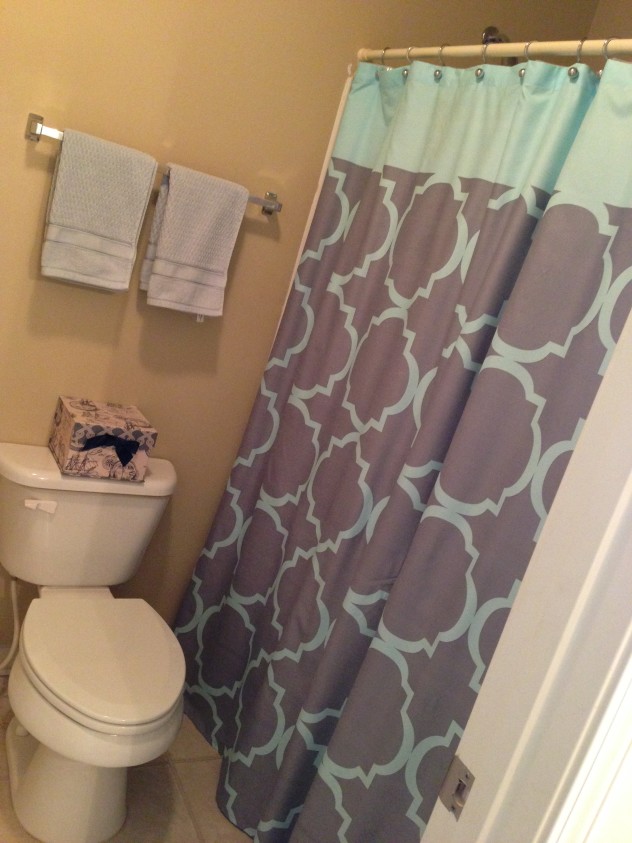 The last thing we changed was the Guest/Kid's Bathroom.  I should mention that the weekend after all this change, we had Family stay with us for the weekend.  So, this was just an excuse to upgrade this space with this Great Shower Curtain, and a Plush New Mat(not pictured here.)
In case you are wondering why I called this the Mini Spring House Tour, it is because I didn't hit every room in the house.  But, I was very pleased with the outcome and we are ready and waiting for the Pool to Open in the subdivision and for the Warm Weather to Come Pouring In.  Next Week is Spring Break here, so I will be off enjoying my little ones.  Hope you guys have a great one!!