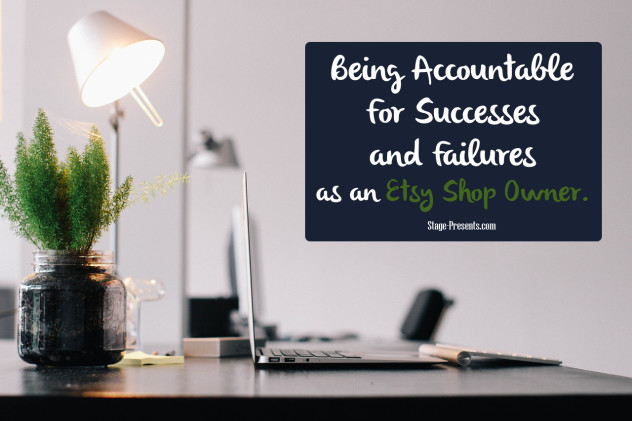 As many Etsy Business Owners do, in the beginning I joined many Etsy Facebook Groups in the hopes of being able to advertise and meet like minded individuals. That did not really go as planned.  What I did find, that I didn't anticipate was a lot of complaining, and dare I say whining. There was a serious lack of accountability. Owning your own business is no easy feat. And, as with anything challenging, I think that it is pretty common to find folks blaming others for their failures and or short comings. So I suppose I should not have been surprised. Complaining is extremely contagious, it is really easy to jump on the murmuring bandwagon when things aren't going your way.  However, in the midst of all of that, I managed to find some Etsy Sellers who were really focused on building their brand, catering to their customers and advancing. For those few, I think there was a common core to their success. The whole experience prompted me to write this blog on Being Accountable for Both Your Success and Your Failure as an Etsy Shop Owner.
"You can't accept praise for your success, but not bear blame for your failure." — Sheree Thomas
a.  It is up to  you to make sure that your listings read as they should.  Just as you can't read your customers minds, they can not read yours.  Leaving things open to interpretation, leaves them open to be INTERPRETED.  S-P-E-L-L it out.  If your digital item prints best at 11'x14′, say that.  If you are willing to make changes to custom invitations, be sure to indicate how. For example, I am only willing to change the background color and the font size.  I am willing to make 3 revisions.    My pillows only come in these sizes.  And, so on and so forth.
b.  If you make a mistake CLAIM IT.  (Read about my Shipping Fumble Here).  If you did everything you could to ensure proper delivery and some how something broke.  You may want to consider giving the customer a refund (partial or full).  It could be the difference between a return customer and a bad review.  Things happen unfortunately (Murphy's law).  Sometimes you may just have to EAT IT.  I know that is no easy thing to do, especially when you are counting on the money.
c.  There are a lot of Etsy Shop Owners who are willing to help NEWBIES.  But, if you ask for a critique then be prepared to hear it.  Don't lose your sh….. ahem Marbles when you hear something you don't like.  And, if people give you advice, and you do not take it and continue to complain about your lack of sales.  Then….. sigh…   And just to save you the trouble, most constructive critiques will go something like this:
 1. Better Pictures and Lighting Are Needed
2.  Your Products Need Better Descriptions (Detail, Detail, Detail)
3.  You May Be Under Selling Your Product or Over Selling (Check Your Price Point)
4.  Tags (Pick the Best Tags for Your Products) –Check Out These Etsy Tips Found here on Indiemade.com
5.  Learn All You Can About Search Engine Optimization (SEO) – Check Out this Free Beginner's Guide to SEO found here on Moz.com.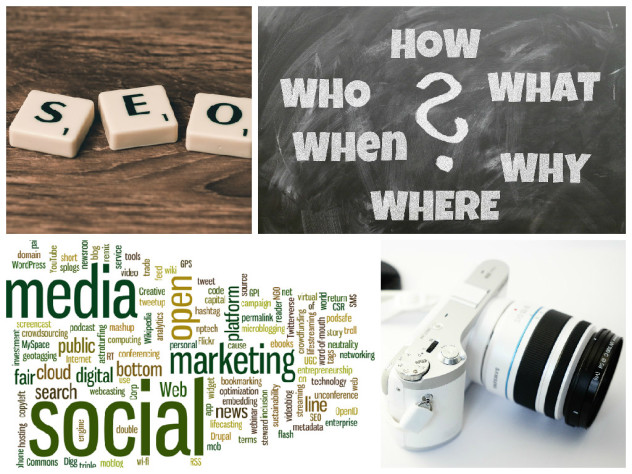 "What comes easy, won't LAST and what lasts won't come EASY."