HAVE YOU SUBSCRIBED TO GET march's EXCLUSIVE CONTENT?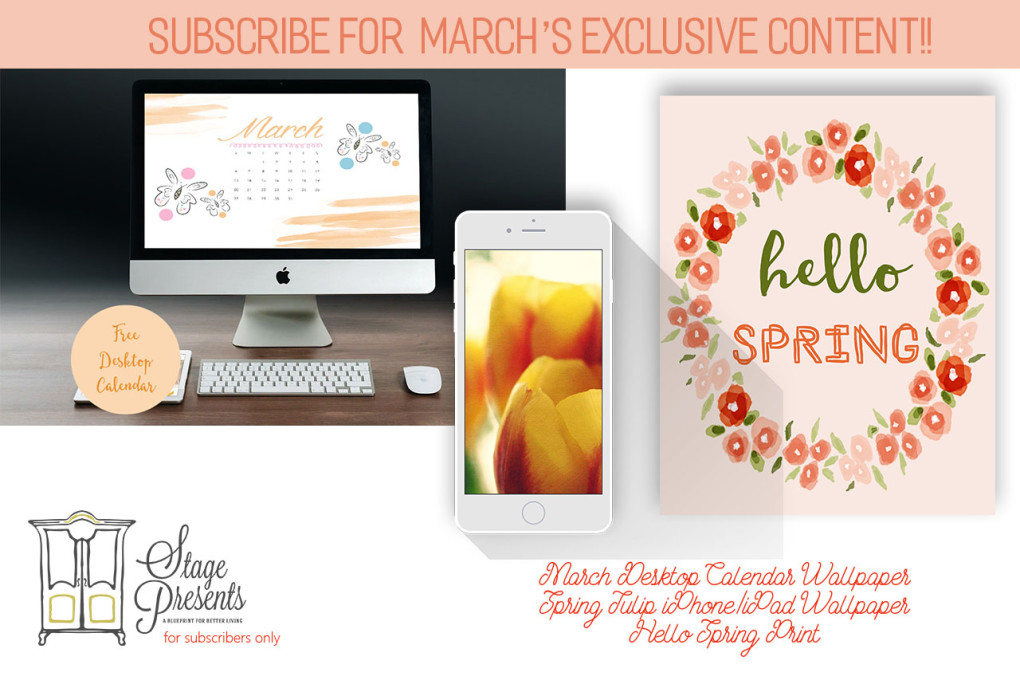 It looks like Spring and it feels like Spring here in Atlanta,  so we are channeling it with March's Exclusive Content.   Available Now for all Subscribers.
Get Your March Desktop Calendar – Spring Tulip Tech Wallpaper and Your Hello Spring Print.  Follow this link to download yours today.
Did you know that  when you subscribe you have access to all the Exclusive Content that we have shared over the past year?  And, it is still available for download today.  Here's a Peak at last month's Content.