do you crave organization like some people crave sweets? me too…
I remember distinctly saying that I was not going to get caught up into the "Planner Craze", but somehow I find myself swept up in it.  I genuinely think it's just another way for my Mild OCD (obsessive compulsive disorder) to manifest itself.  And, I guess that's ok.  Keeping this ship smooth sailing is just that much easier when I write everything down.  Hey, sue me, I am going to be 40 in a couple of weeks.  I need all the prompting and reminders that I can get.  Can you tell that I am not really embracing the Road to 40?  But, that is definitely for another post.
Setting up my Planner Each Week is therapeutic for me, it falls under the category of Adult Coloring.  It's something about playing with the layouts each week and figuring out what works best.  So far no week has been identical to the last.  But, I think I have come up with my staples.  Things that I know I need to track each week.  For home that would be my chores, kid/family stuff, shopping, menu planning, what I am eating, drinking and tracking my medicine/vitamins.  For the Business/Blog that would be social media, content planning, blogging, and the Etsy Store.  I try to end my day by going over what needs to be done the next day.  It kind of gives me a head start, and I am all for that.
I have fallen in love with a few Etsy Stores that offer all kinds of options for making your planner pages pop.  And, I have found way too many Free Printables all over Pinterest.  So just for fun, I decided to try my hand at my making my own Printable Planner Stickers.  I went with ones that I thought pretty much everyone could use.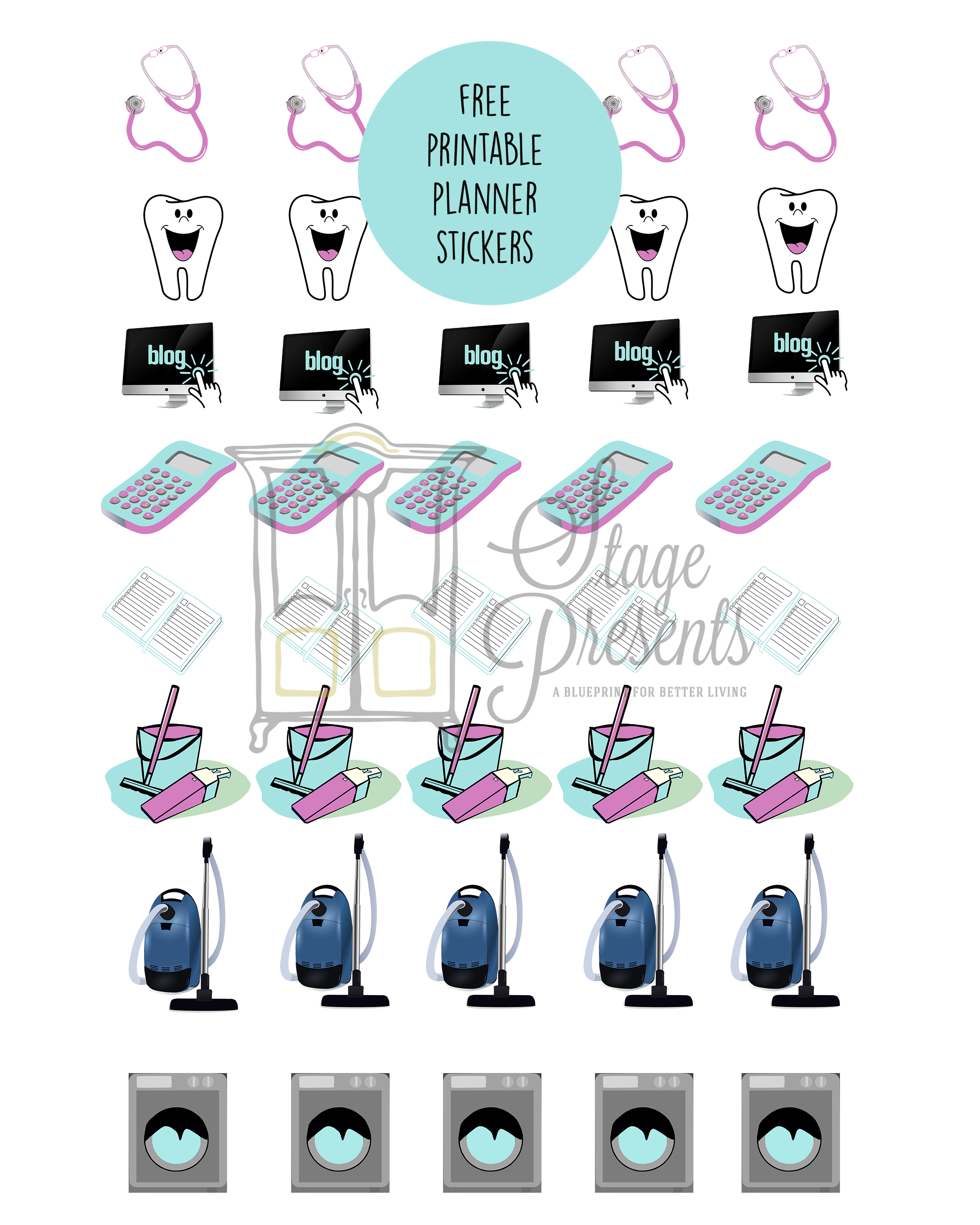 Download Yours Here. Right Click and Save.  You have the Option to Print Them On A Full Page Sticker Sheet That You Can Feed Through Your Printer, or Go Old School Print, Cut and Glue.  I hope that you enjoy them and that they make your planning just that much easier!!  Happy Planning.
TELL ME WHAT YOU PLAN TO DO WITH YOUR ONE WILD AND PRECIOUS LIFE? — mARY OLIVER
Click Here To Read More About Planning Your Way.