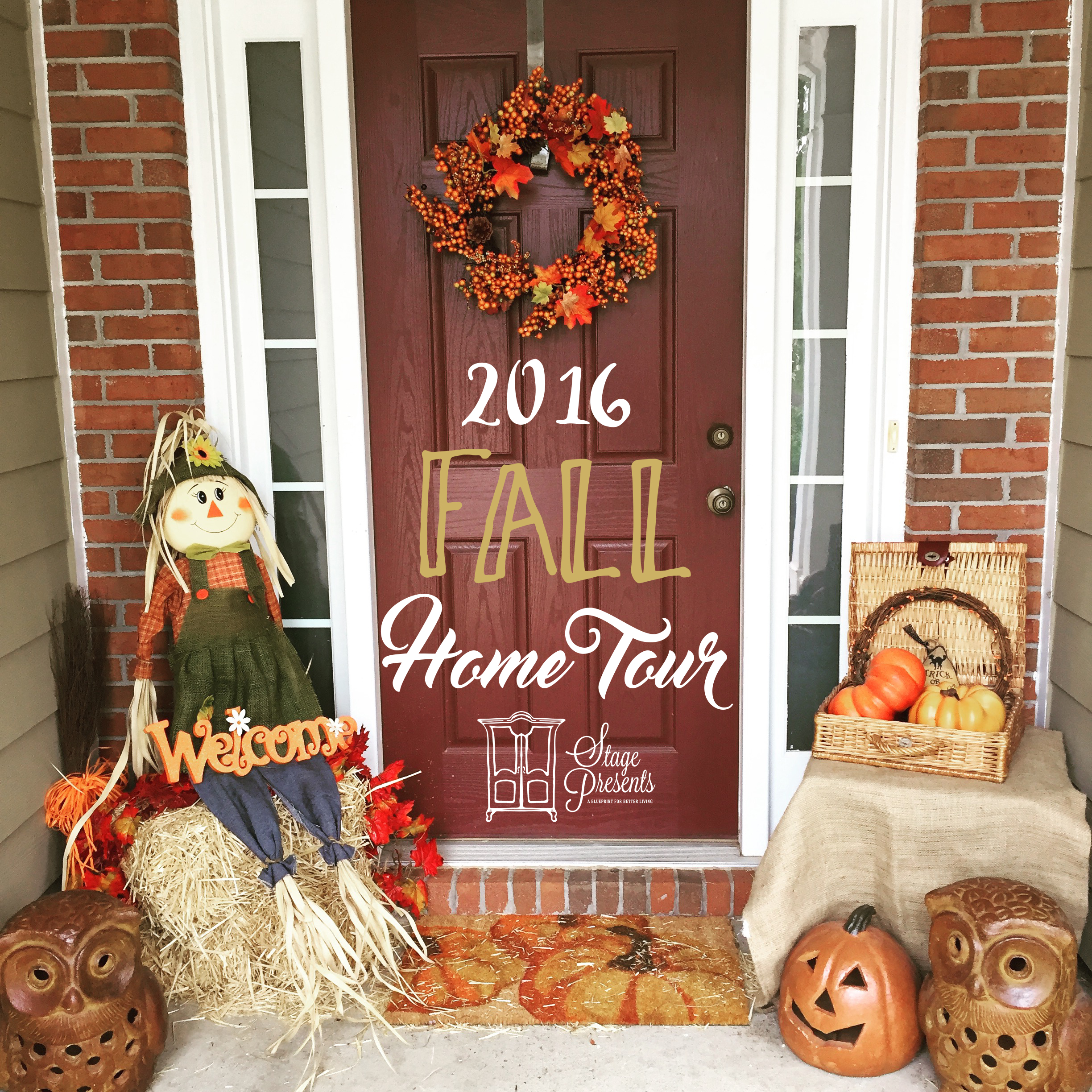 Welcome to the Our 2016 Fall Home Tour. This year virtually flew by for me.  I can't believe it's already time for another Fall Home Tour.  This year I happened to be working while trying to get everything together for the Season, which had its own set of challenges. And, I charged myself with trying to reuse as much of the past seasons décor but in different ways and or in different areas of the house.  For the most part, I was able to do that with just a few additions here and there.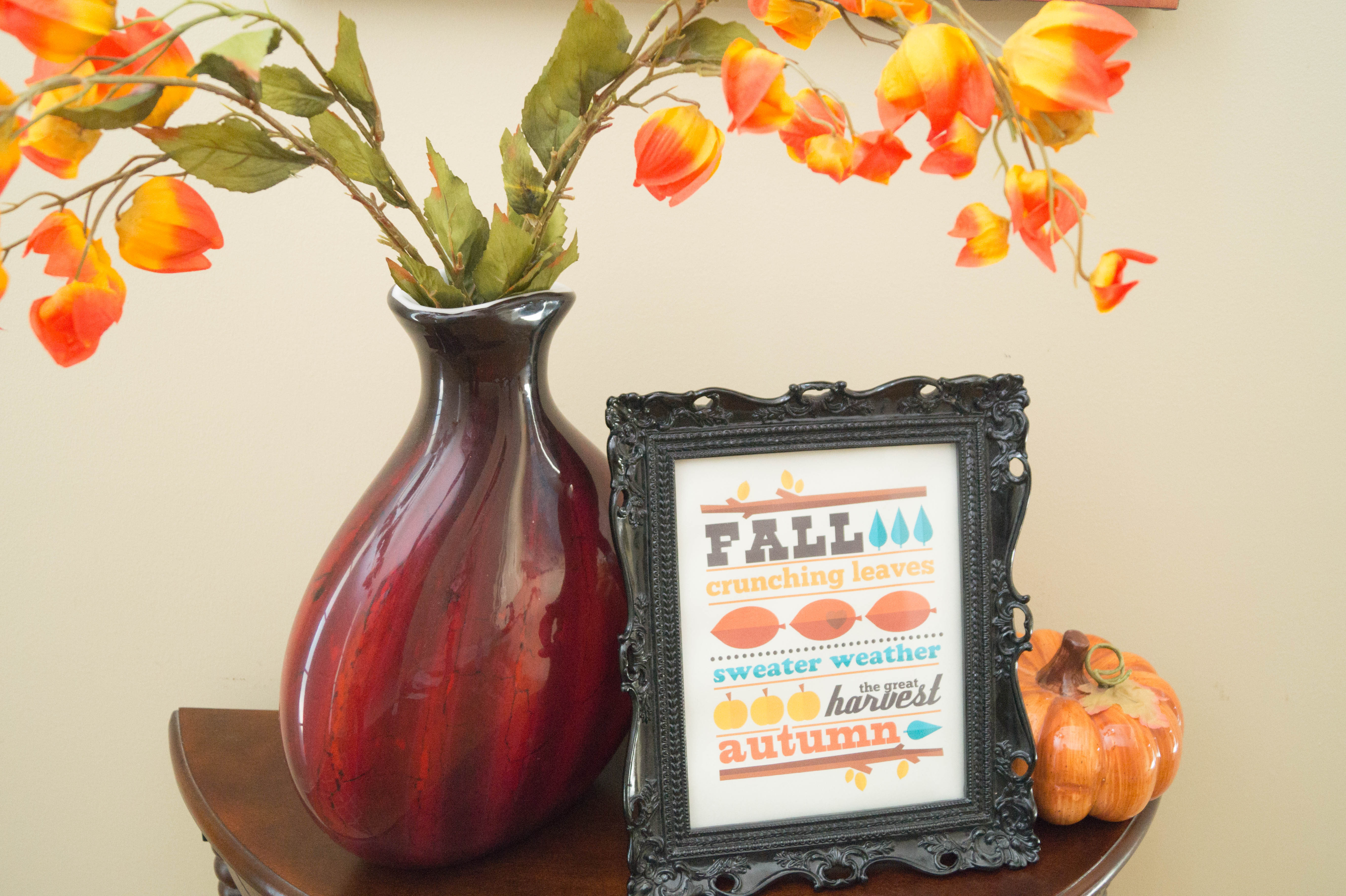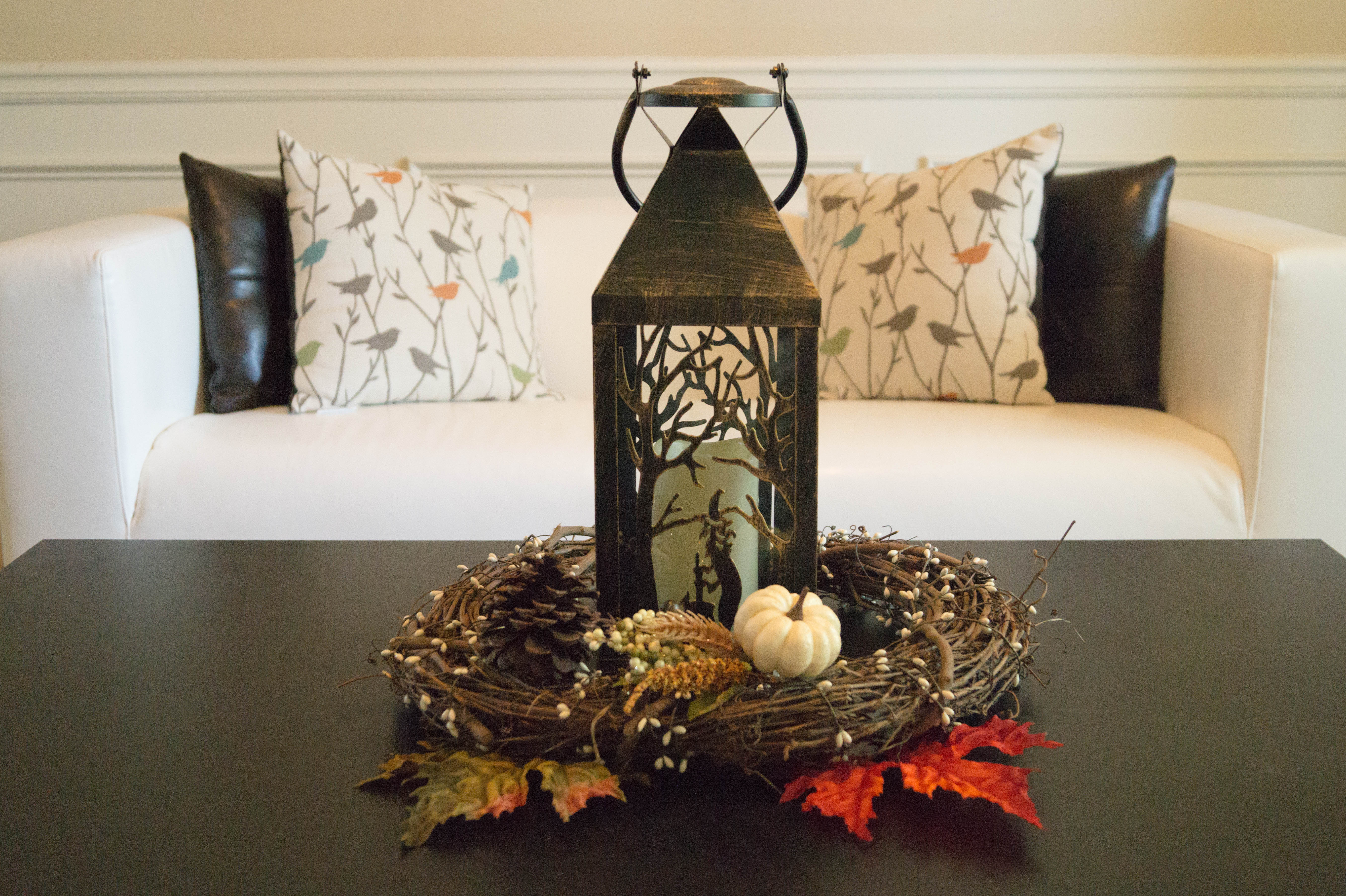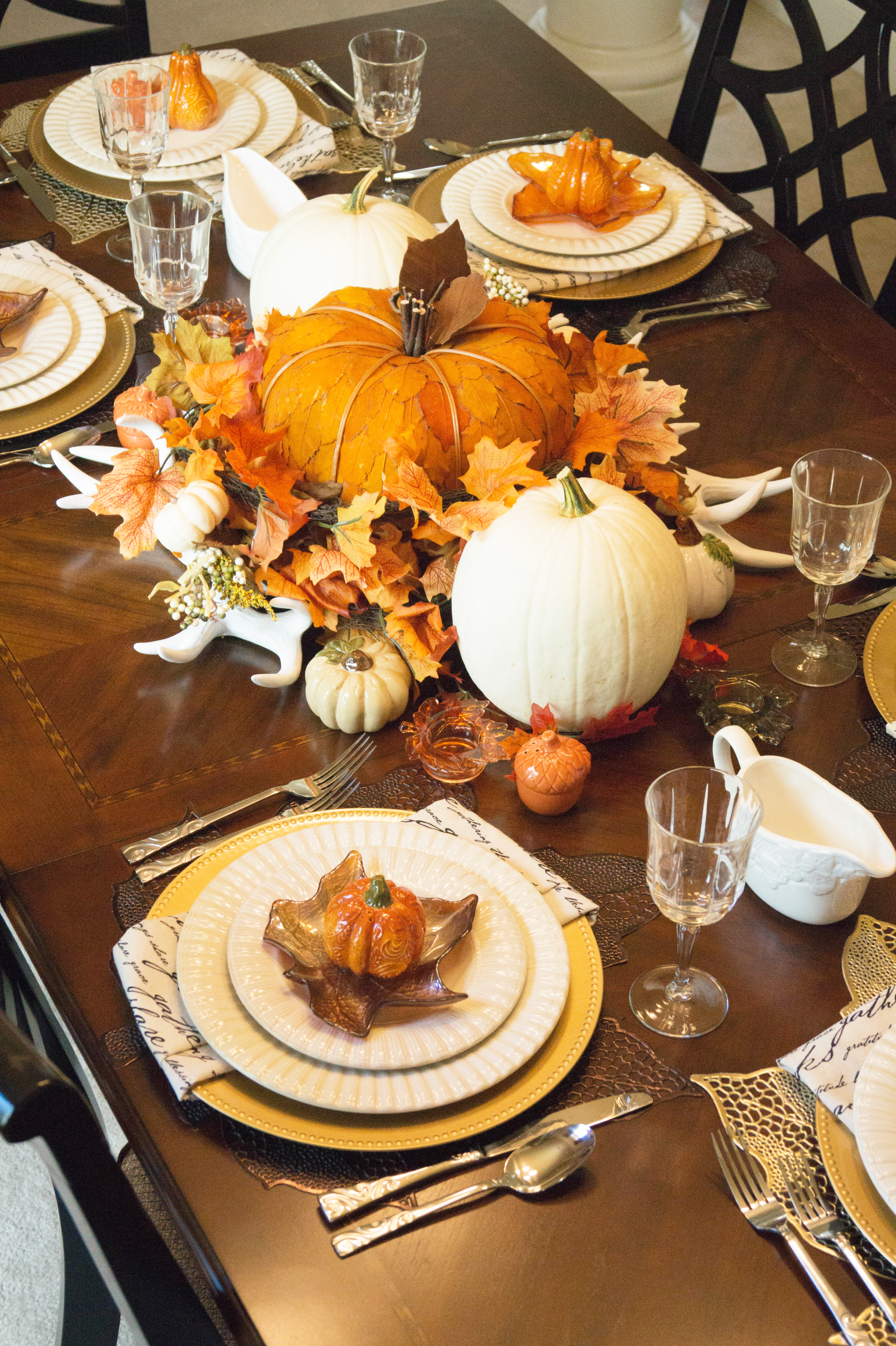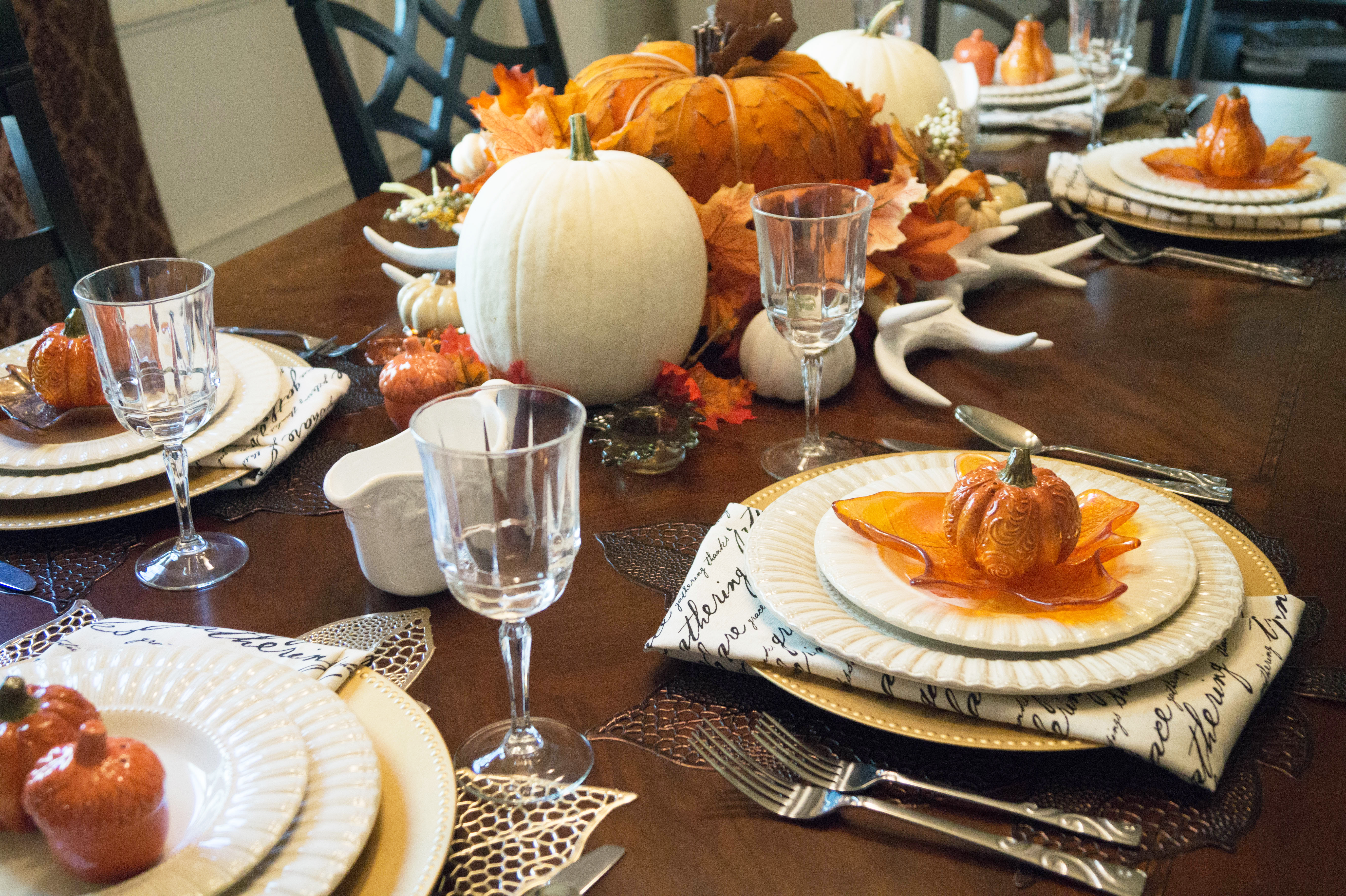 The Exterior of the House –
Decorating the outside of the house/front porch area was a lot of fun for me this year.  Mostly, because I was able to use all  the decorations from last year. The only new purchases were our Pumpkin Door Mat and (2) bales of hay from Walmart.
The Formal Living Room – 
The formal living room is the least used room in our entire house, but since it extends into the Formal Dining Room, I can't get away with decorating one room and not the other.  I was able to reuse a wreath from last year and a lamp that we bought last year.  We added some seasonal pillows with pops of orange to the couch and I think it tied the whole look together.
The Formal Dining Room – 
As always the Formal Dining Room is where we do the most decorating.  The table centerpiece is always the point of most contention.  Whenever the season starts, [in my mind],  I have already narrowed down the look I am going for.  However, that rarely works out the way that I think it will.  This year was no different, I put together what seemed like an easy look and I sent hubby on a mission to find me deer antlers.  He accepted the challenge and brought them back, but somehow we just couldn't make it look like it did in our heads.  So then I went to Walmart and bought these Better Home and Gardens Acacia Wood Bark Chargers,  (Click the Link for Pictures), and some pumpkins.  At this point, I still wasn't sure about what I wanted everything to look like, but, I knew that I wanted the table to have different dimensions.  I wish I could show you pics of the mess, when I laid all of this out on the table.  After shaking my head one too many times, I called in the hubby for reinforcements or maybe it was for a rescue mission.  I fiddled with a few things and told him what I was looking for and he waved his magic wand and our Centerpiece was complete.  The Fall Leaf Garland, was something that we already had, we used the Acacia Chargers to give the Pumpkin in Our Centerpiece some height.  I picked up the leaf candle holders and the Acorn Salt and Pepper Shakers from Family Dollar and all together it created this year's Fall Tablescape.
Every year, I learn more and more about my husband from the strangest things.  This is no different.  I am pretty sure he could care less about the house being decorated for the seasons or Tablescapes, and Centerpieces, but he knows that it makes me happy.  And, even though he probably would never admit it, he subscribes to the concept of Happy Wife, Happy Life.  And, though I consider myself to be a creative person, what we do together far surpasses anything we do apart.  So I dedicate this post and this year's Fall Home Tour to Mr. Stage without whom things just wouldn't go the way that they do.  Well, that's the mushy part of this post.  If you haven't gagged yet, lol.  Thanks for coming on over!!  We loved having you!!  See you next year.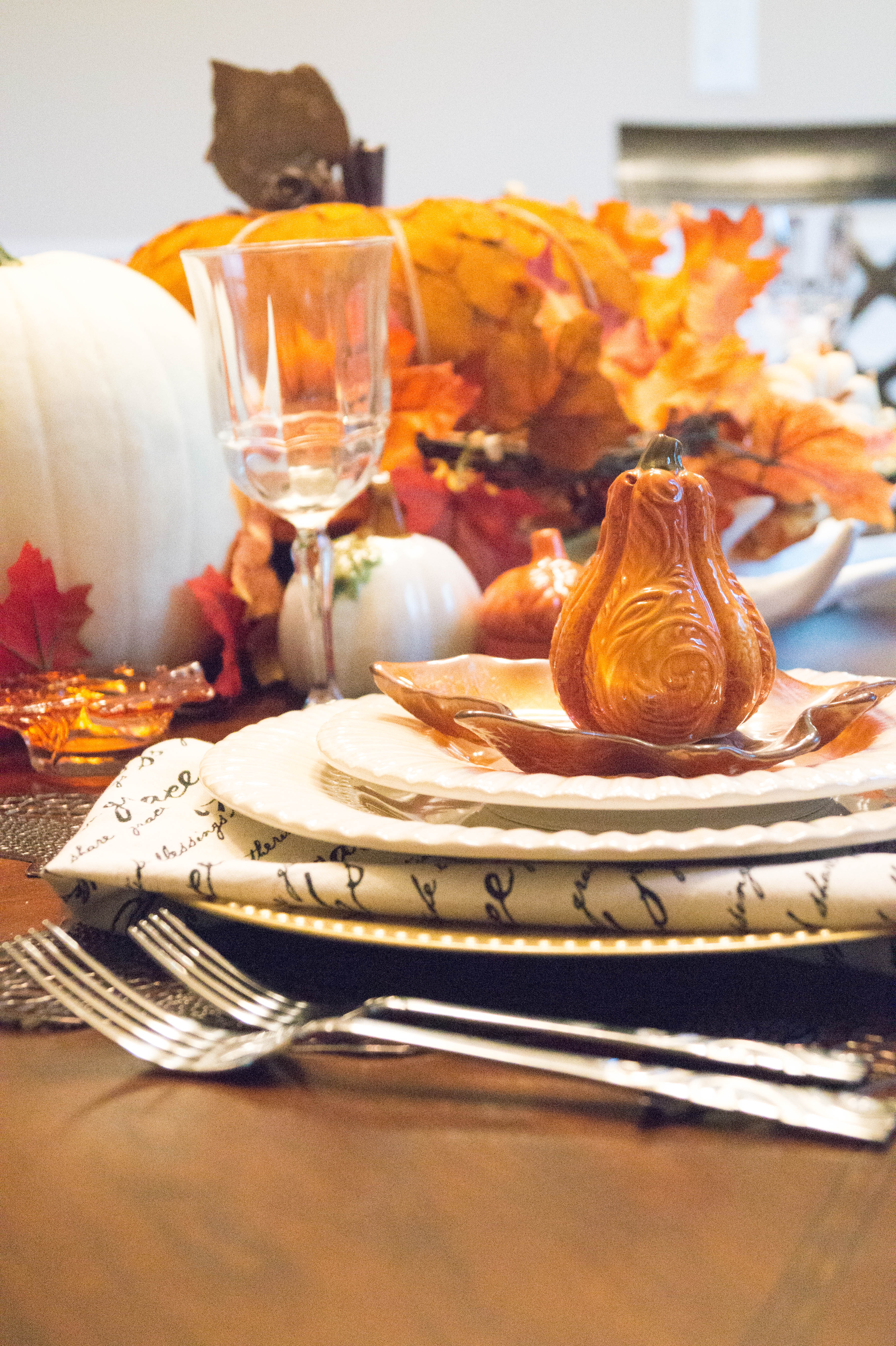 "AUTUMN PAINTS IN COLORS THAT SUMMER HAS NEVER SEEN."