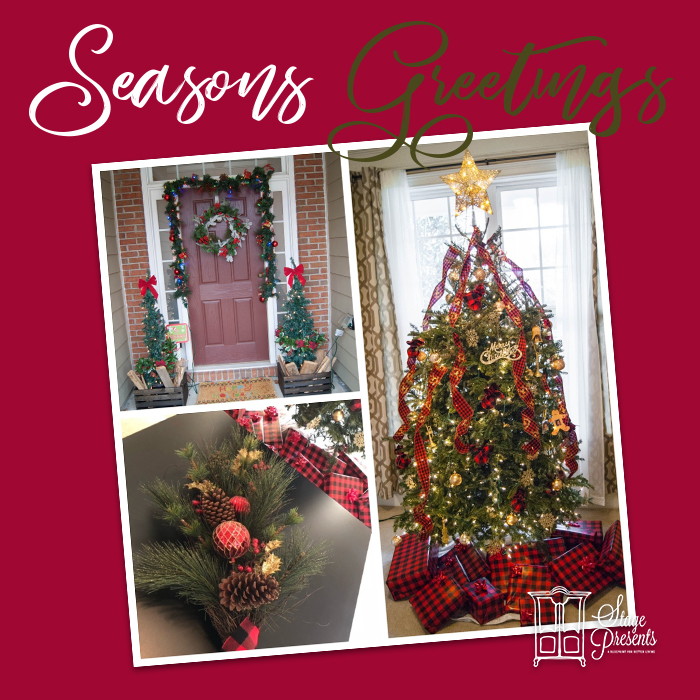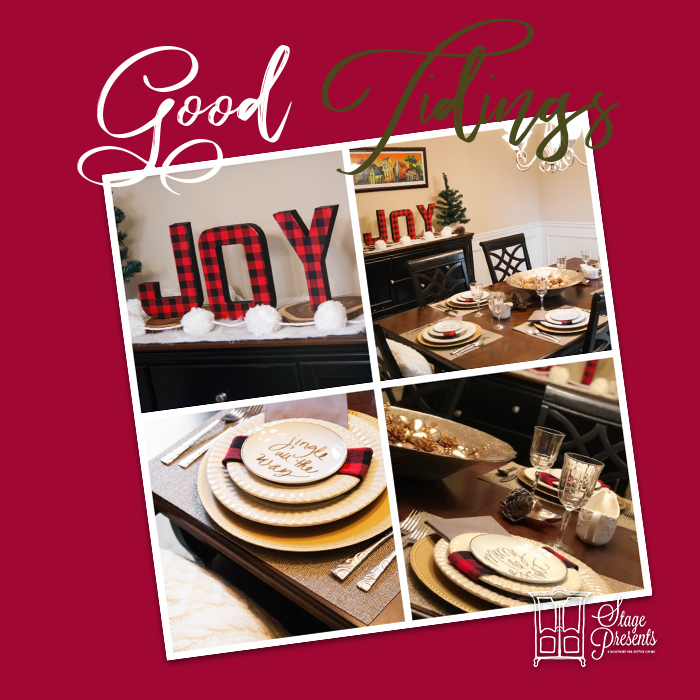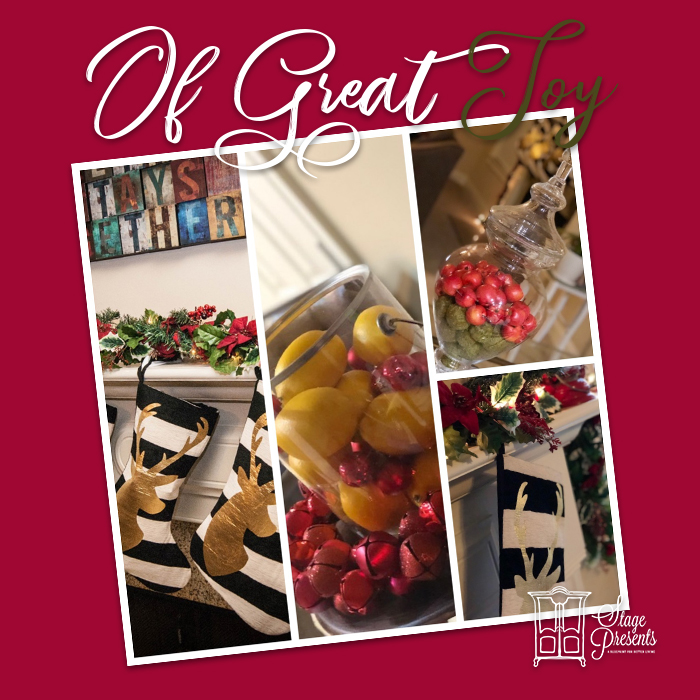 Come On In, and Welcome to this year's Christmas Home Tour.  This year we stuck to the traditional Christmas Colors and just added some Buffalo Check and Gold, to our color scheme.
Things I purchased to make this year's Christmas Look Complete:
A Christmas Wreath
New Christmas Stockings
2 Yards of Buffalo Check Fabric
Buffalo Check Wrapping Paper
Simple DIY's:  
I used the Buffalo Check Fabric to Cover Existing Ornaments that we already had to add a more rustic, yet defined, look to our  Real Tree.
I also used the same Buffalo Check Fabric to Complete my Table Setting, by just adding a Pop of Color that I used to marry both rooms (Living Room flows into the Dining Room)
Kitchen Centerpiece (1) was made from Mini Apple Vase Fillers that I already had at home and Green Moss balls to add a little More Red and Green to the space.
Kitchen Centerpiece (2) was made from Lemons and Little Mini Red Ornaments, for yet another Festive Look.
Outdoors/Front Porch.  I stained the (2) crates that we used in our Fall Display to sit our Outdoor Lighted Christmas Trees, and added Fire Wood to add some warmth.
Thanks for stopping by, and now I am off to enjoy the rest of my Holiday Season with my family.   Merry Christmas to all and to all a Good Night.