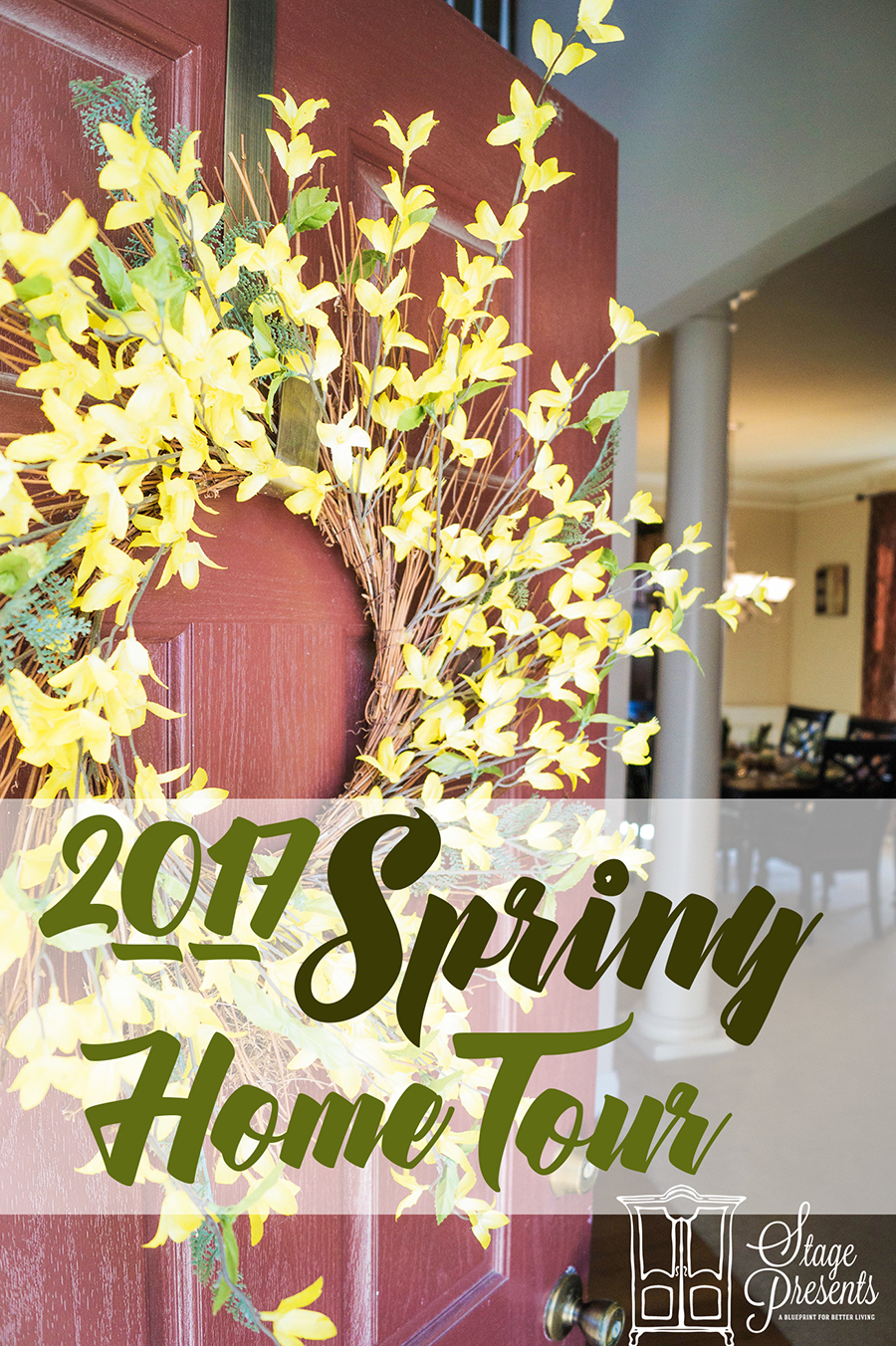 Welcome to Our 2017 Spring Home Tour.  I am always excited to invite you guys in to see the little changes that we have made through out the year.  I think that maybe I should admit that I just love seasonal decorating.  Even though I claim that Fall is my favorite season, and it is.  I had just as much fun decorating for Spring this year. We had a particularly mild winter,  but there is just something exhilarating about seeing all the fresh blooms popping up out the ground and knowing that the summer is on its way.
I don't  go nearly as hard with my Spring decor.  I just try to add some color where ever I can.  In the front foyer, I simply changed out the flowers in my vase, and put a new Spring Printable in a frame.  Then, I added some fresh blooms to my Vintage Picnic Basket, and some Easter Eggs to the Wood Truck, for good measure.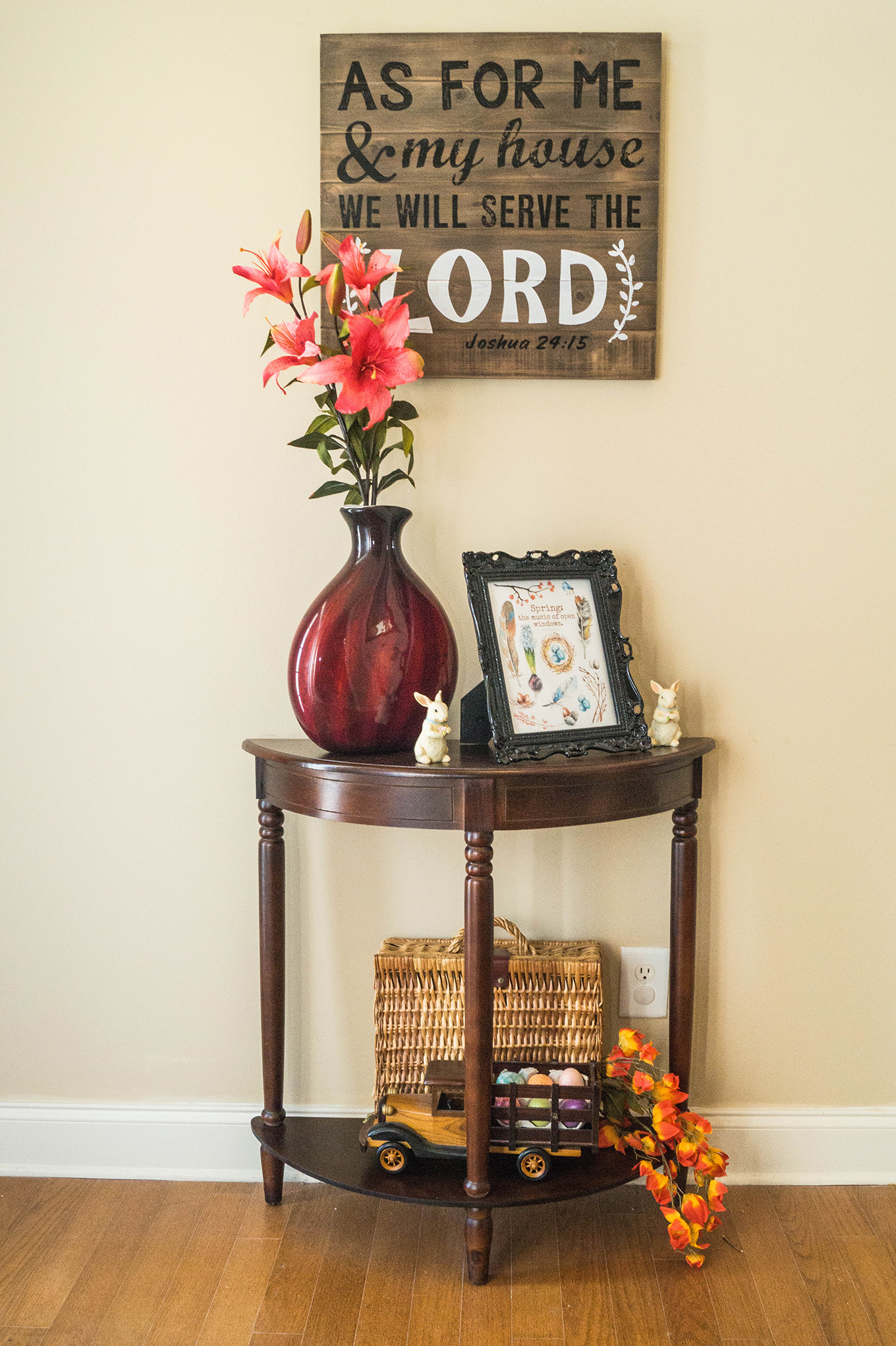 The Family Room had been long overdue for a refresh.  So last year, we purchased a new sofa and love seat.  Then, we decided that the mantel could use a change too.  I am not sure that I would say this was definitely Spring Decor.  But, the blues and greens tie in with the changes sprinkled all around the house.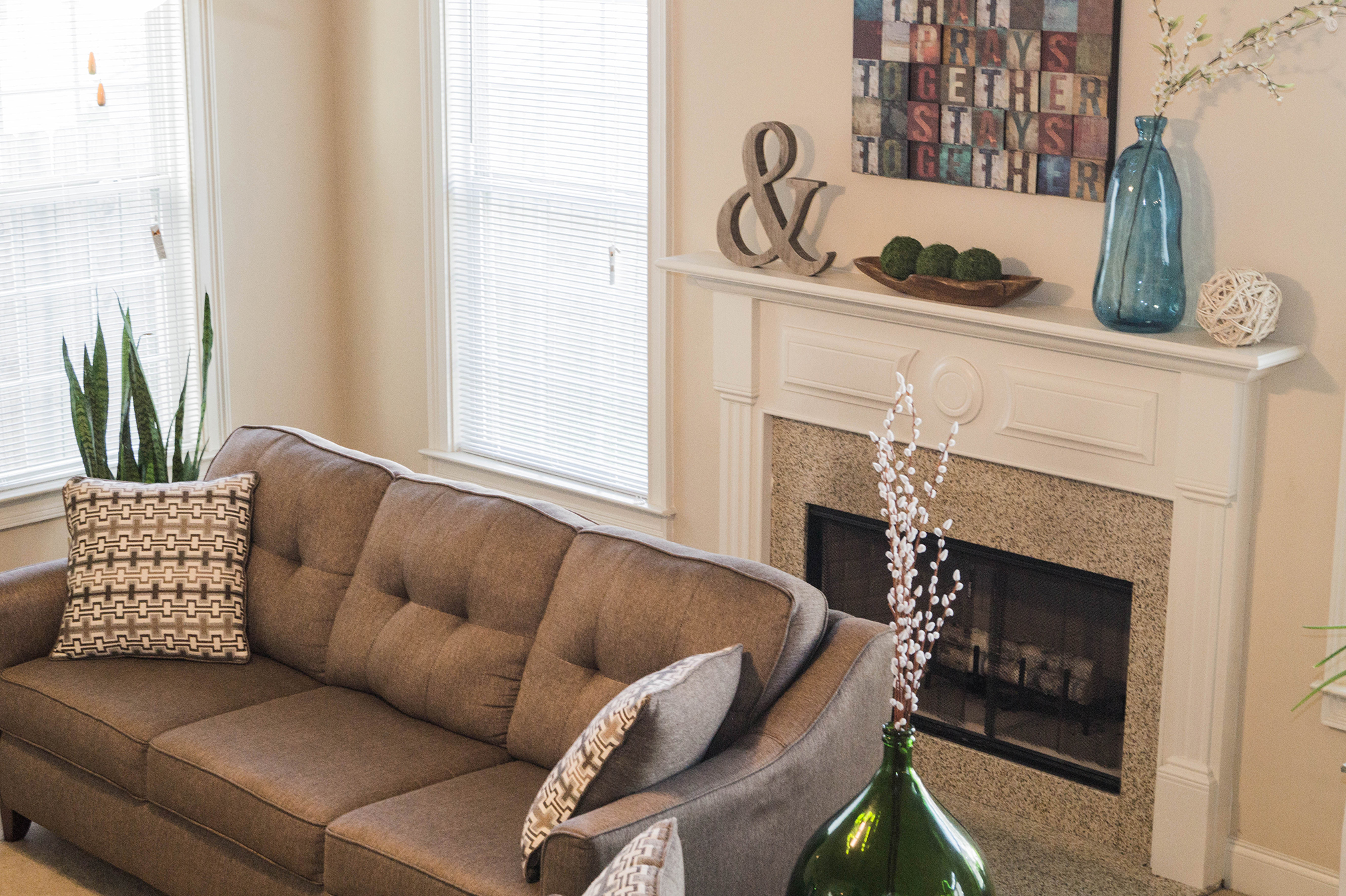 Our Spring Tablescape was very simple this year. I opted to use a lot of natural elements from the Wood Chargers to the Green Moss bunnies and the Egg Shell vases.  Even though it was probably the easiest tablescape I have done thus far.  I really love the way that it turned out.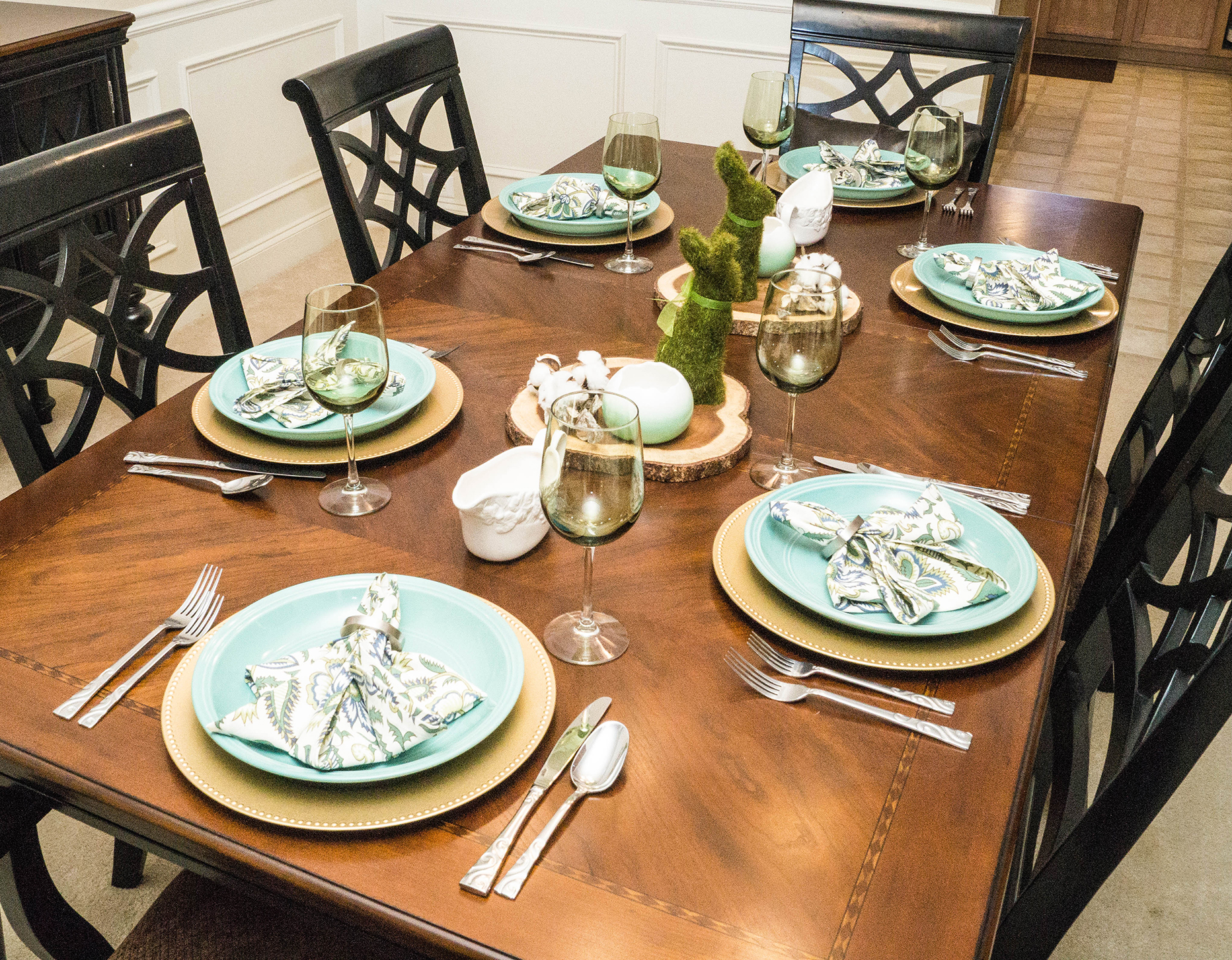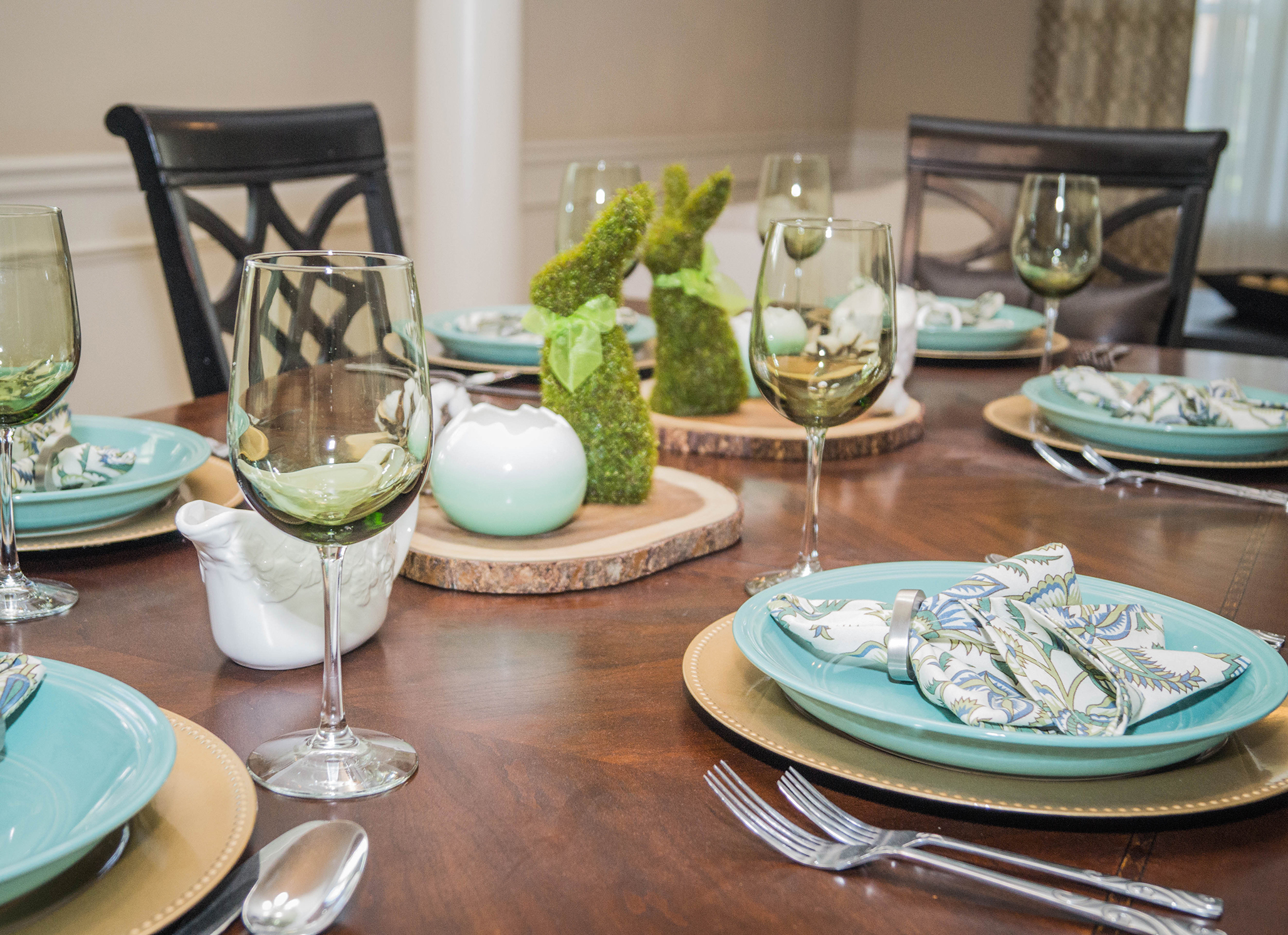 In the kitchen, I didn't do much.  Pulled out the Spring Kitchen Towels and I used two different cake plates and a Egg Wreath to create a Cloche Effect and a Centerpiece for the Island.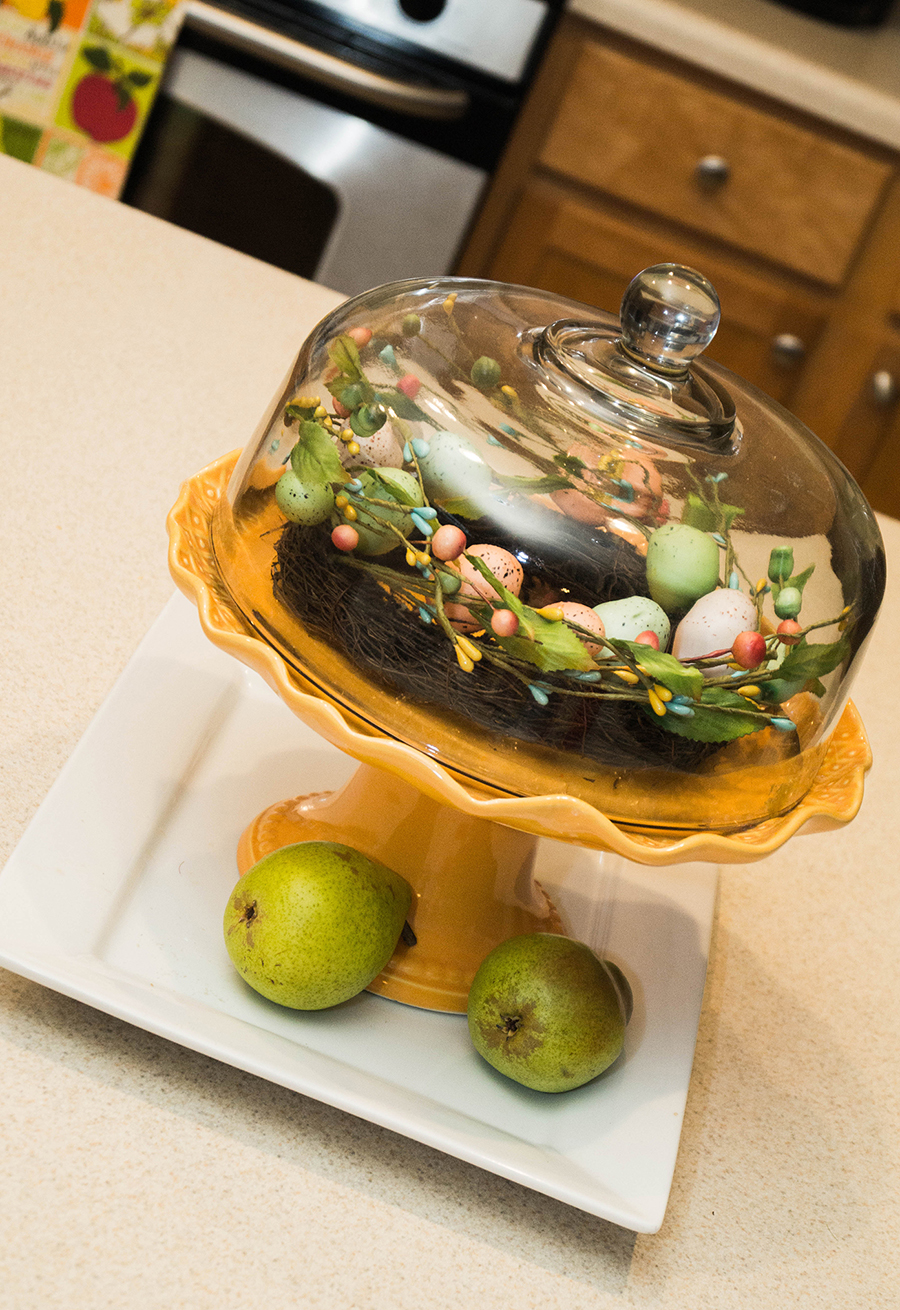 So there you have it. I truly love decorating our home.  And, lately I have found a lot of pleasure in using things we already have in our home to create new and interesting looks.   Hope you enjoyed your visit.  What are your favorite ways to decorate for Spring?  Share your thoughts in the comments below.