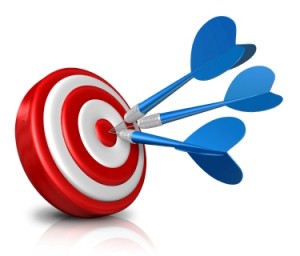 I decided to start off 2014, posting Monthly Goals.  That didn't go soo well, for me last month.  I could list a ton of excuses, but instead I will just list the things I did accomplish. Going forward, I am going to be listing my bi-weekly goals, and I hope to see more progress.
Revisiting Goals for January 2014
Personal Goals:
Lower my Carb Intake
Start my day off with Daily Wisdom for Women – 2014 Devotional Collection
Finish Confessions of a Prayer Slacker by Diane Moody ½ way there
Reread "Their Eyes Were Watching God" – by Zora Neale Hurston Deleted
Parenting Goals:
Finish Reading Amelia Bedelia Storybook Treasury with the Girls  Half Way Through
Help Morgan(3) to Write her Whole Name ( Work in Progress)
Teach Jai(9) to Make a Grill Cheese Sandwich (Fostering Independence) and Work On Vocabulary Words and Start Working On Science Project
Complete Valentine's Day Cards — To Avoid the Mad Rush in February!!
Business Goals:
Write/Research Daily
Decide on Items (First Installment) for On-line Store 
We are starting with Throw Pillows.
Goals for 2/4/14 – 2/18/14
Personal Goals:
Exercise 3 days per week
Finish Reading Confessions of a Prayer Slacker by Diane Moody
Finish Reading Act Now!  A Daily Action Log for Achieving Your Goals by Peter D. Winiarski
Increase my Water Intake
Lower My Carb Intake
Parenting Goals:
Finish Amelia Bedelia Storybook Treasury with The Girls
Complete Second Set of 3rd Grade Vocabulary Words with Jai(9)
Schedule IEP Meeting  for Jai(9)
Complete Valentine's for Grandparents with Jai and Morgan
Continue to work on Morgan's(3) Name/Writing
Business Goals:
Complete 6 more Pillows
Open Etsy Store
Organize Online Home Decor Sale
Blog Post @ least twice a week