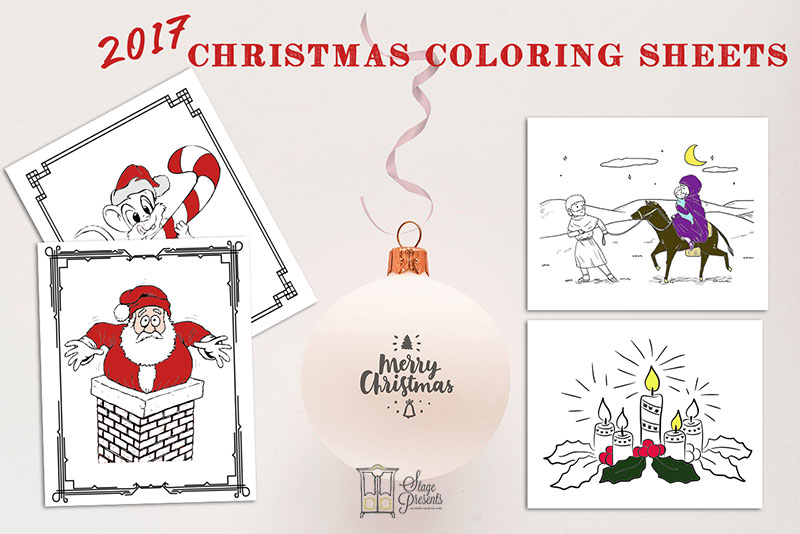 Less than a Week until Christmas, and this Mommy is exhausted.  But, I am still plugging away.  Meanwhile my baby girl who isn't getting any homework this week, has a million things that she wants to show me, projects she wants to work on, oh and things she really needs to borrow my phone for.   So I thought I would whip up these Coloring Sheets to keep her busy.  It sounded like a good idea, but she made quick work at it.  I am sure that I am not the only one with little ones under foot.  So, I thought I would share these as this year's Christmas Coloring Sheets.
Christmas Mouse       Chimney Santa        Baby Jesus        Christmas Candles
Today was officially my kids last day of school for the year, so while they were gone, I finally finished up Our Christmas Basket.  I actually intended to do away with this tradition, simply because Our New Christmas Stockings hold considerably more than last year.  But, since they asked about it, I had to pull them out.  I've seen so many versions of this tradition, basically every family seems to put their own spin on it.  And, I think that is just what makes it special.  I try to keep ours relatively simple.
Christmas PJ's
Christmas Coloring/Activity Books
Classic Christmas Book
Candy or Fruit Snacks
Novelty Items such as Funky Pens, Folders, Notebooks, Erasers