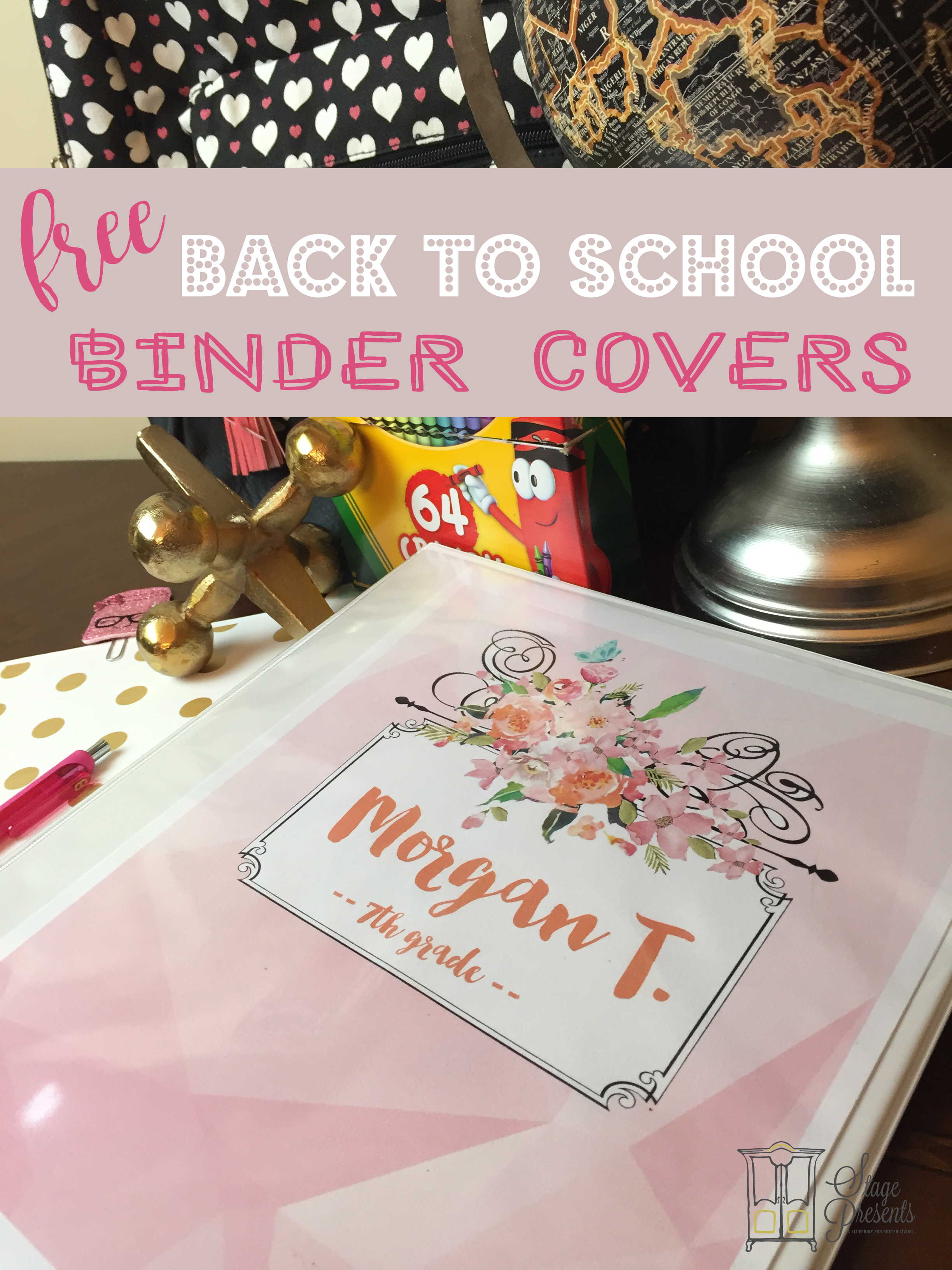 As always, summers around here don't seem to last.  There are literally just 16 days left until the start of school here in Atlanta.  So, I am in full Back to School Planning Mode, much to the chagrin of my little ones who are still very much in "lounge mode". Most of our School Supplies have been purchased, and the only major thing we still have to do is clothes shopping.  I don't know how it is at your house, but for me, my Middle School-er is the hardest shop for.  She after all, has strong opinions on her look and fashion in general.  Who knew??  I thought I had a few more years, lol.
Last year, I made a Binder Cover for her and somehow I ended up having to make one for most of the girls in her class.  We had to have the whole discussion about volunteering Mommy's services.  But, they were such a big hit, that I added a few to the blog right before School started last year and they, to this day are one of most downloaded and shared items.
And, you know I am all about a freebie.  So this year, I gave you a few more options.  Five Funky & Fancy Binder Covers for you to choose from and Personalize for your little ones.  To Download – Right Click on the Picture – Save.  You can choose to hand write their names and grades or if you choose to edit it via the computer.  You will be able to open this document in pretty much any program, since I made it a JPEG image.  If you like these and decide to download and use please share your pics on Instagram with the hashtag #spbacktoschool.
All content (copy & images) are copyright protected and property of Stage Presents, unless otherwise stated. All designs are for personal use only.  You may NOT use photos or designs for commercial purposes, unless otherwise stated on the terms of the actual design.  Please do not redistribute.