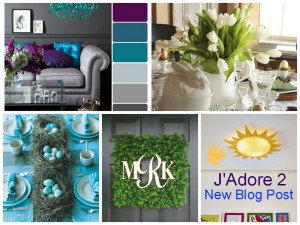 This week was a busy and trying one, but somehow it still seemed like it flew by.
So, anyway lets jump right in with things that are on my radar this week..
Currently obsessing over this color scheme.
Trying to rationalize purchasing this Smila SOL Ceiling Lamp, even though it doesn't match the decor in either of the girl's rooms.  Wondering if it is too kiddie for my office, lol.
Slowly, being talked into decorating for Easter/Spring, by the [voices in my head].  And, all the great inspiration found here and here and here.
Anyway, the weekend is calling… So, I must run… Hope you all have an AMAZING WEEKEND!!