April is always a particularly busy month for me.  But, more of a Fun Busy than a BUSY BUSY.  Well this year, it has been a combination of both, and I can not complain about either.  April is my birth month, and the month that I married my dh.  In addition to that, my God Daughter's Birthday is in April as well. So, I happily squeeze a lot into this month.
This year, after launching our Etsy Store in February, we have been particularly busy with Custom Orders and trying to increase our inventory. But, Like I said even though its been a "BUSY BUSY",  I can't complain.
Working for yourself, as opposed to working for a business or corporation is a HUGE change.  And, dare I say, requires a little bit more discipline than one might think.  Especially with Marketing and Social Media being like they are today.  But, I am truly enjoying it.  There's something about creating a plan and seeing the pieces slowly fall into place, that is both fulfilling and exhilarating. And, sometimes a little frustrating, but, its your vision and your dream, as opposed to you being a team player executing someone else's plan.
And, having a hubby who supports my ambitions and contributes to it, just makes it all the better. So, in short, I guess that is my apology for being a ghost in the blog-o-sphere this month.  And, yes I made that word up.
I just wanted to drop in and share with you all some of the Lovely things going on in my world.
Right now, we are getting more requests for custom orders than anything else, so we have been playing around with the custom fabrics, packaging and branding.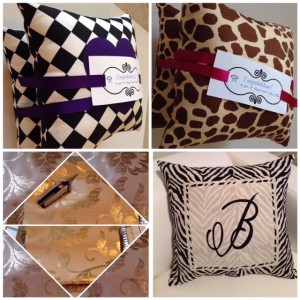 We are also adding some Teen/Tween Friendly Hipster Pillows to the Shop.  Even I, am crushing on these pillows to hit the Etsy Store in the next week.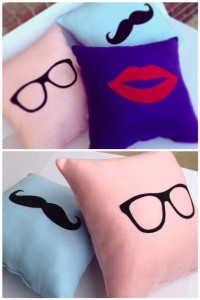 Lastly, I finally finished my "Oh So Simple", but cute Easter Table Centerpiece, literally the day before Easter.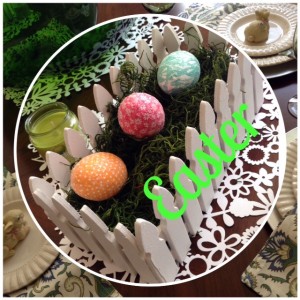 So, I am off to enjoy my Birthday Weekend!!