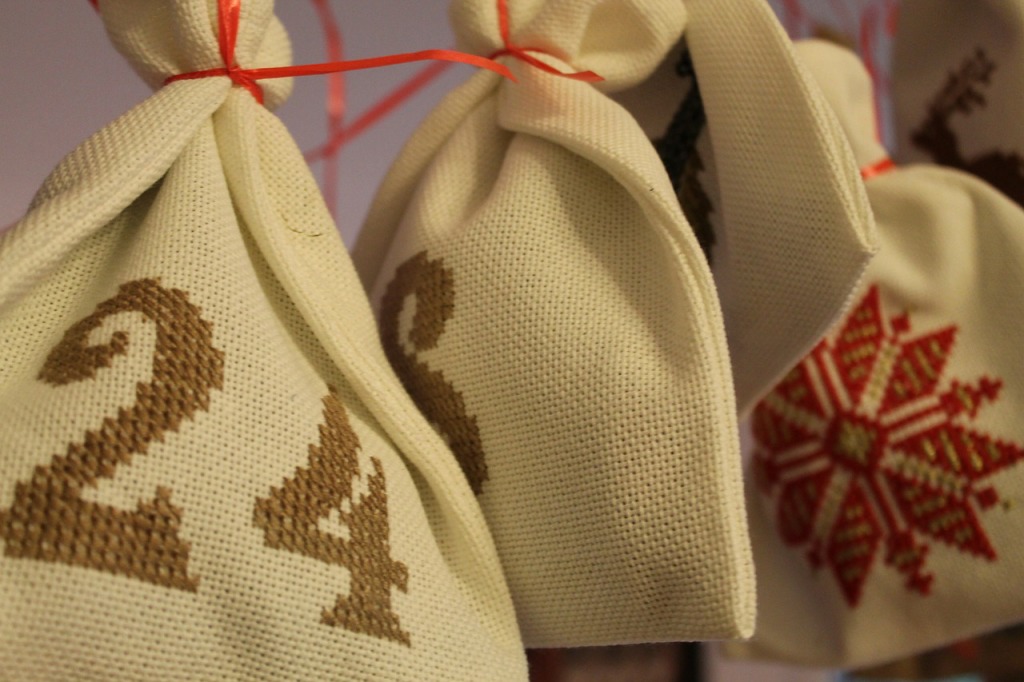 Hubby and I have been contemplating purchasing an Advent Calendar for the past couple of years, but neither of us were sure exactly what purpose it served.  And, the last thing we wanted to do was to add anything to Christmas that would require us to exert any more effort than we already do during the Holiday Season.  So year after year, we have passed.
This year (2014) however, they seemed to be all over the DIY circuit, which of course sparked my interest again.  And, some of the ones that I was coming across seemed like they would be something that I could tackle and actually be pleased with the outcome.
So I was off to do my research, little did I know that this would be much more involved than I thought. Literally, every one seemed to have their own way of doing it.  Some folks gave a gift for each day, similar to Hanukkah   Some folks did it for the entire month of December. Some people did it for the 12 days of Christmas.  Others made sure that it corresponded with the Advent Season.
After learning about how other's did it.  I decided, which I am sure is of no surprise to you, to do it MY WAY!!  I decided that we would do it for 12 days and I really didn't think it was important when we started it, as long as we got in 12 days prior to Christmas Eve.(we started today)  I decided that for the first 9 days, we would discuss the Fruits of the Spirit, in a way that a 10 year old and a 4 year old could both comprehend.  And, then for the remaining days, we would discuss 3 character traits, that we thought were vital to being good people.  We choose Empathy, Forgiveness, and Honor.
After being woo'd by all the great DIY Advent Calendars, I took the easy way out and created a printable version.  Maybe, I will do something more complex next year.
Do you think this is something you would like to do with your little ones? Join us on our journey, here's a free printable for you. Right Click – Save – Print and Enjoy!! (Just right click and save and you are good to go!!)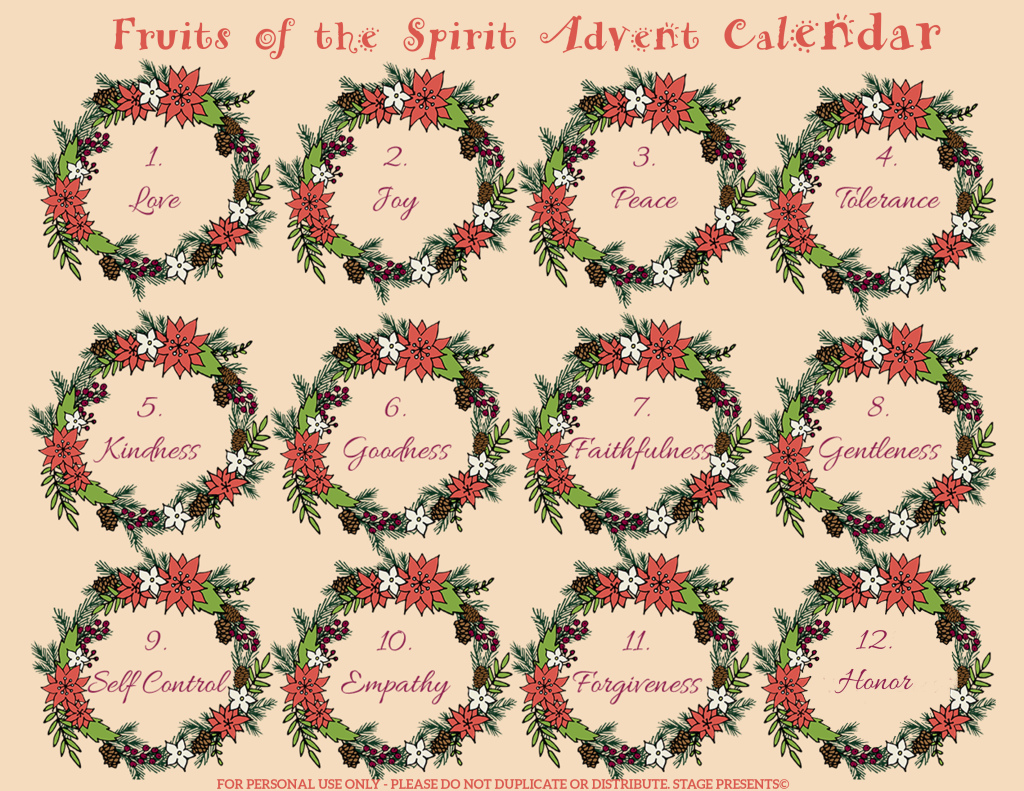 Enjoy the "Most Wonderful Time of the Year"