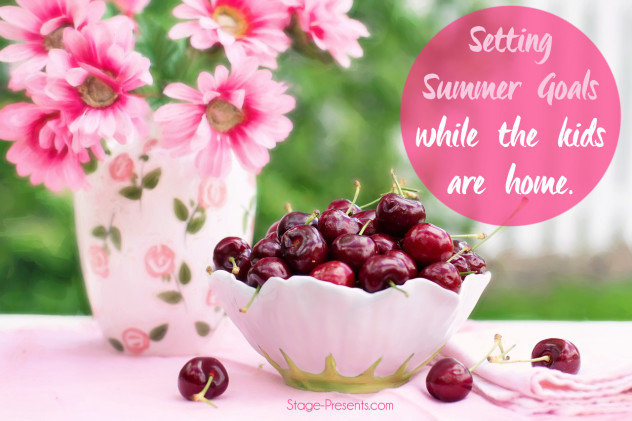 The Last Day of School for my crew was last Thursday.  As much as it is a well deserved break for all, Summer Break for me comes with lots of anxiety.  Setting Goals while the kids are home takes on a life of its own for several reasons. Whether you like to admit it or not, your priorities are going to be built around theirs (your kids) for approximately the next 2.5 months.  This year I am on a mission to build some structure into our days, while still allowing for lots of fun and memory making.
First on my priority list for this summer is dividing my day up into manageable parts.  Meals, Trips, Summer Learning, Clean Up Time, just to name a few.  Although, it is summer time, there will be a fair amount of learning going on at my house, in order to retain what we have learned during the school year and to  get my little one ready for Kindergarten.  Our plan is for her to be well on her way to reading before she steps foot into school come August. I am also hoping that setting the schedule up this way will give me some much needed time to work on business matters like blogging, advertising and creating.
Secondly, I want to make sure that the kids have just enough activities to make the summer memorable, without driving me absolutely batty and making me feel like a glorified taxi cab driver.  To get us started, we compiled a list on the way to Grandmas house on Saturday.  The good thing about the list is that they are still in that very [short stage], where their requests are still both simple and inexpensive.
Lastly, this summer I plan to make myself a priority as well.  A lot gets pushed to the side during the school year, just because it has to be.    And, for that reason I decided to make a list of some of the things that I wanted to fit into my schedule.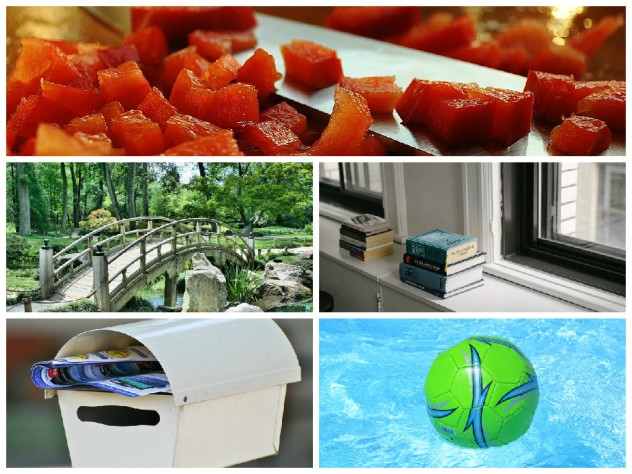 1.  Read just for fun. (Which Means NO Self Help, Marketing or Advertising Books or Blogs).  Just frivolous reading just for the joy of reading.
2.  Send out some Hand Written Cards and Letters. (NOT texting, or Face Book  Messaging, Instagram,etc.)  Just regular old snail mail to let some folks that I love, know that I think of them often even if they are far away.
3.  Make some time to reconnect with both friends and family.
4.  Watch some Feel Good/Romantic Television, that dh may not necessarily want to watch with me.
5.  Try out some new recipes alone and with the kids, and be out of the kitchen by 7pm, as often as possible.
6.  Tackle and Document, as many of the DIY Projects that I have on my Rolling To Do List.
7.  Prepare Inventory  for some Local Fairs we plan on Selling at in the Fall.
There you have it.  My Short List and how I plan to make my summer both enjoyable and manageable.  I will update you on my progress as the weeks go by.  Now, I am off to have a Glass of Wine to kick off my Summer.  (Don't worry, it was almost 7:00pm, when I wrote this post.)
What's on your Agenda for this Summer?
You have just finished reading Setting Summer Goals while the Kids Are Home, Consider leaving a comment below.