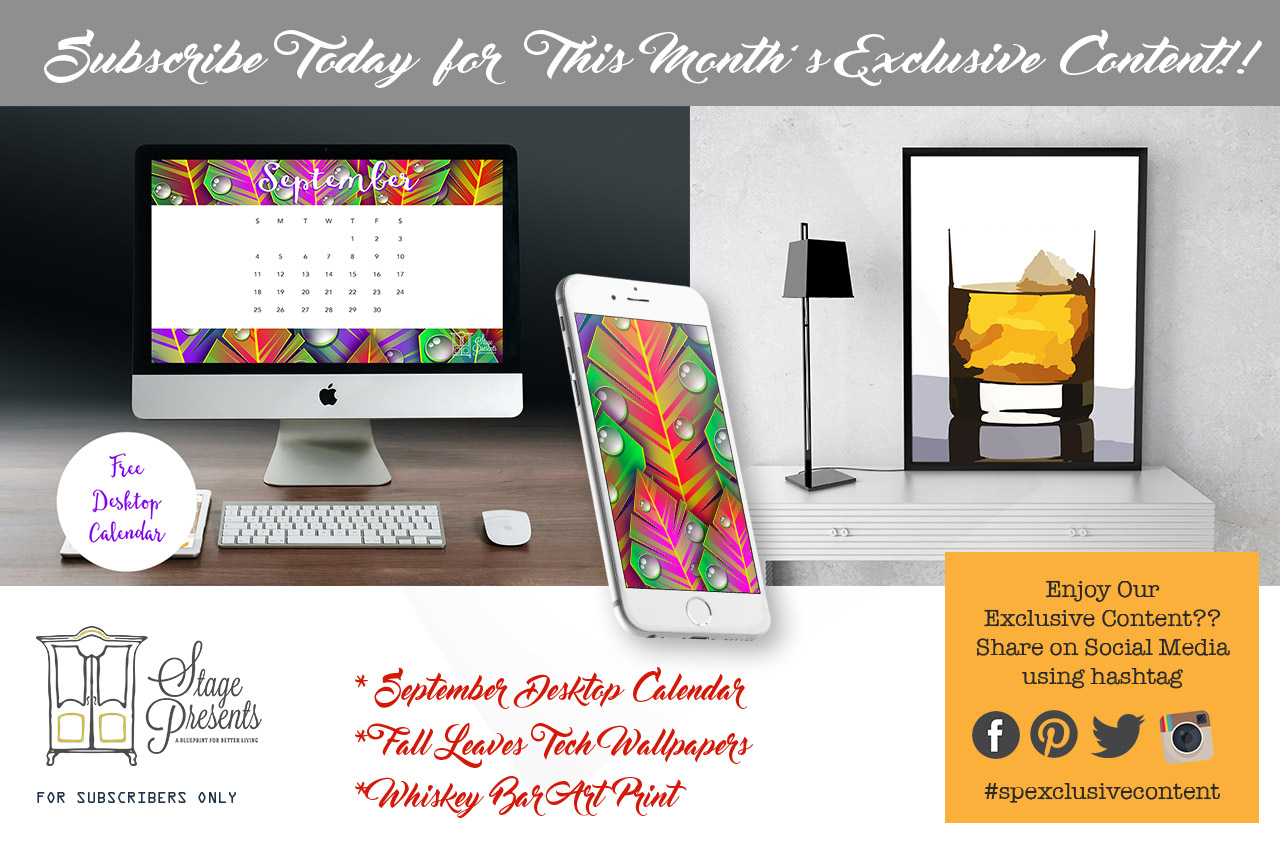 HAVE YOU SUBSCRIBED TO THE BLOG FOR SEPTEMBER'S EXCLUSIVE CONTENT?
Welcome to September, and my favorite part of the year.  Fall is just weeks away and I for one could not be happier.  So this month's Exclusive Content is all about the Changing Seasons –  Available Now for all Blog Subscribers.
Get Your September Desktop Calendar – Your Fall Leaves wallpapers and Your Whiskey Bar Art Print.  Follow this link to subscribe and download yours today.
Need Help Installing Your Tech Wallpapers Follow this Link for a Step by Step Guide.
Did you know that  when you subscribe you have access to all the Exclusive Content that we have shared over the past year?  And, it is still available for download today.  Last Month was all about Back to School, since we start back early here in the South.  Here's a Peak at last month's Content.  How cute would this FREE Roman Numeral Print be in Your Little One's Room?