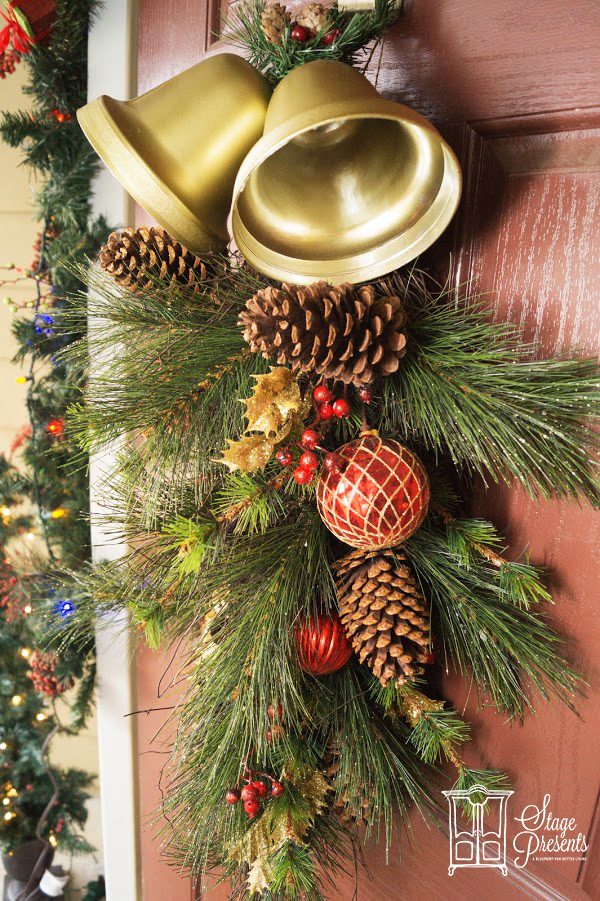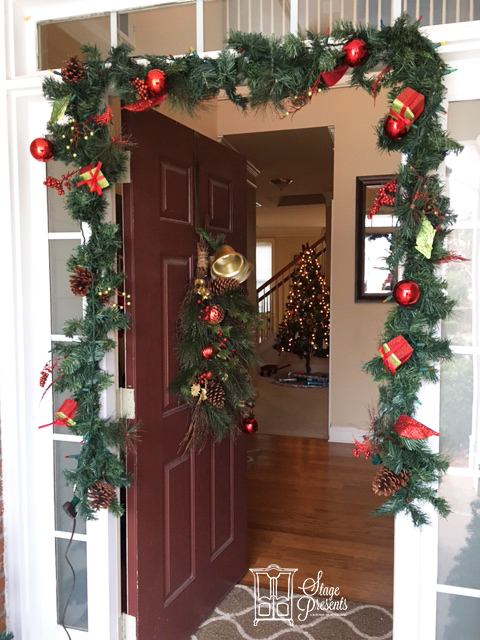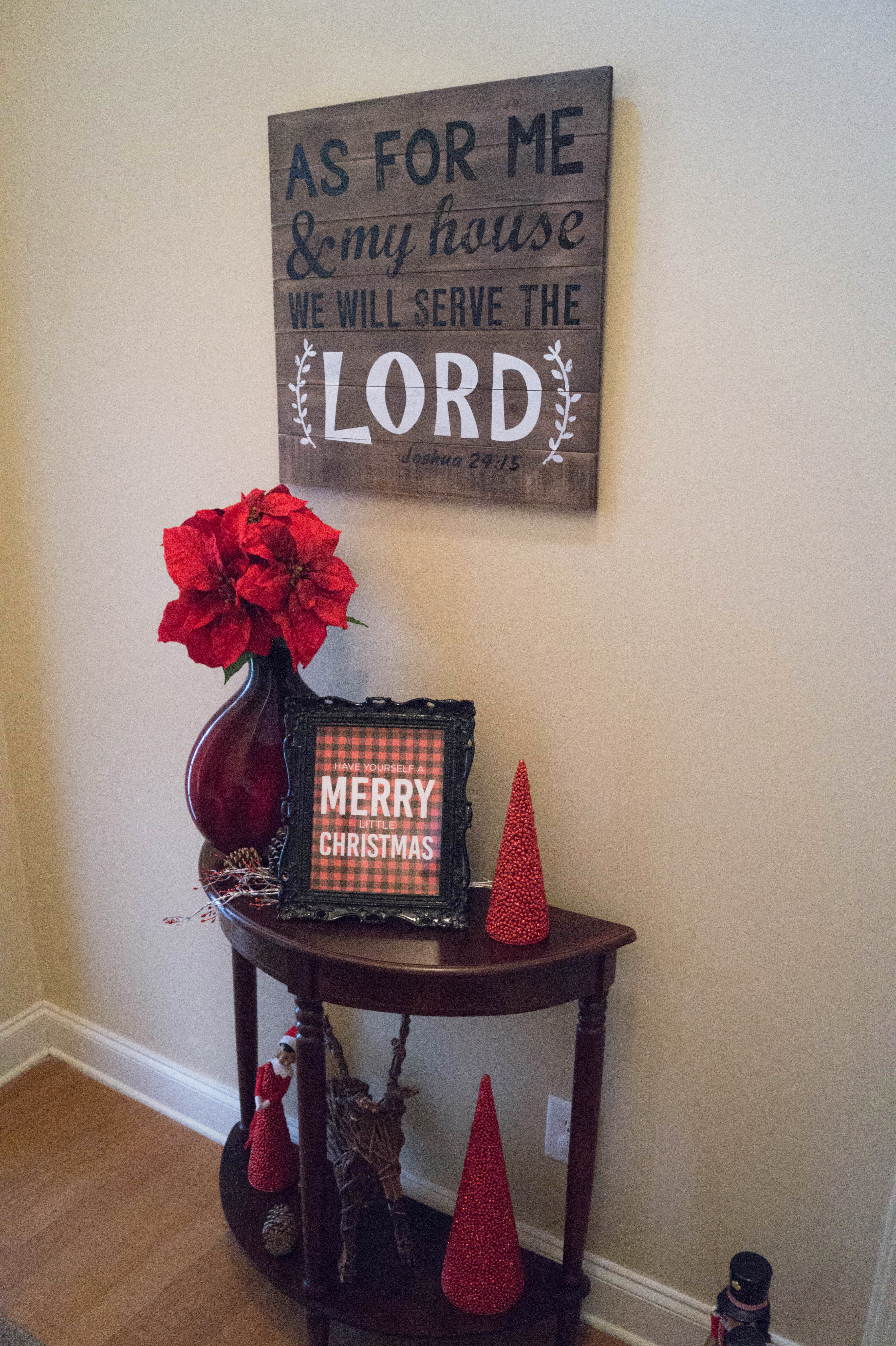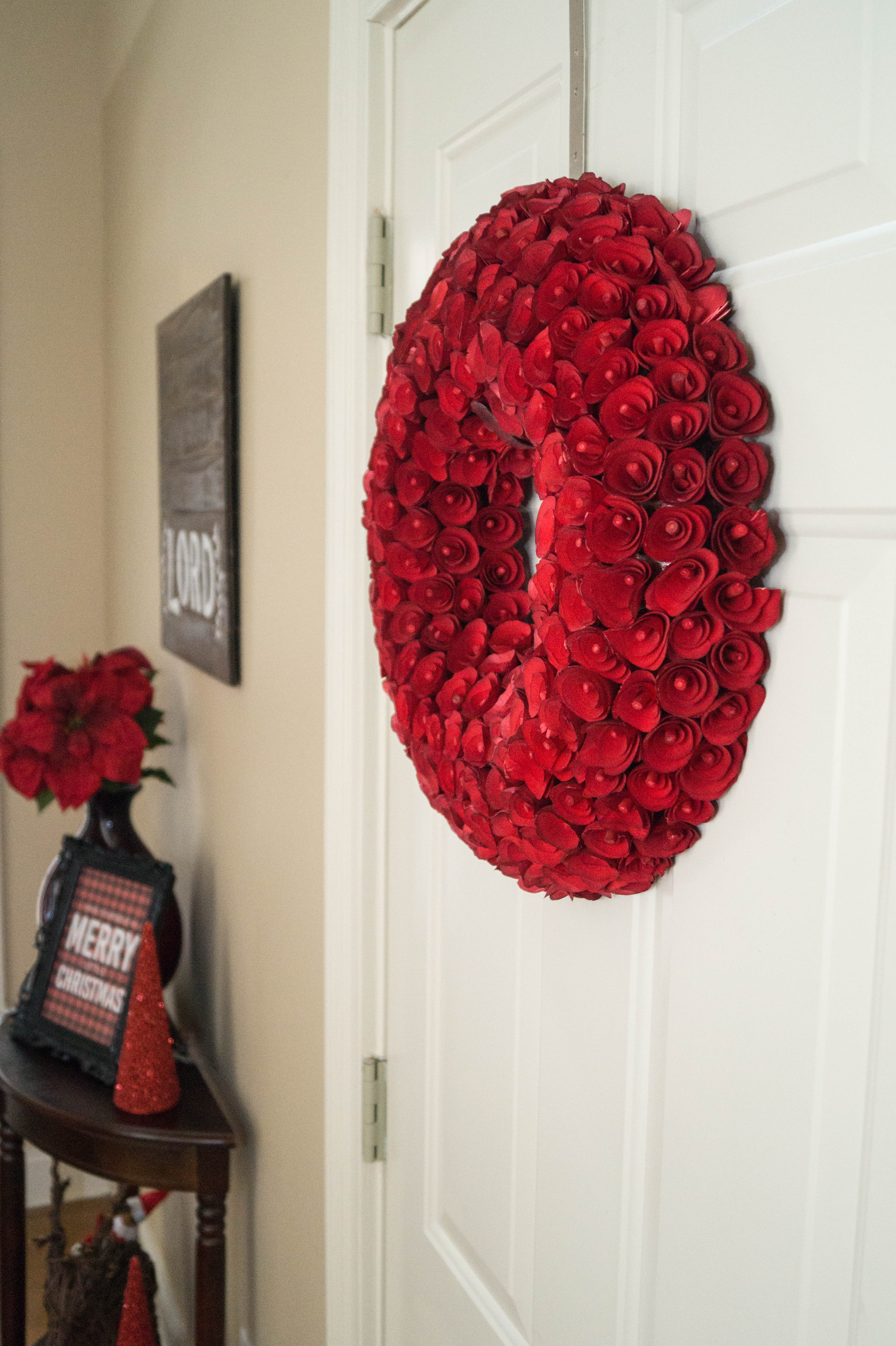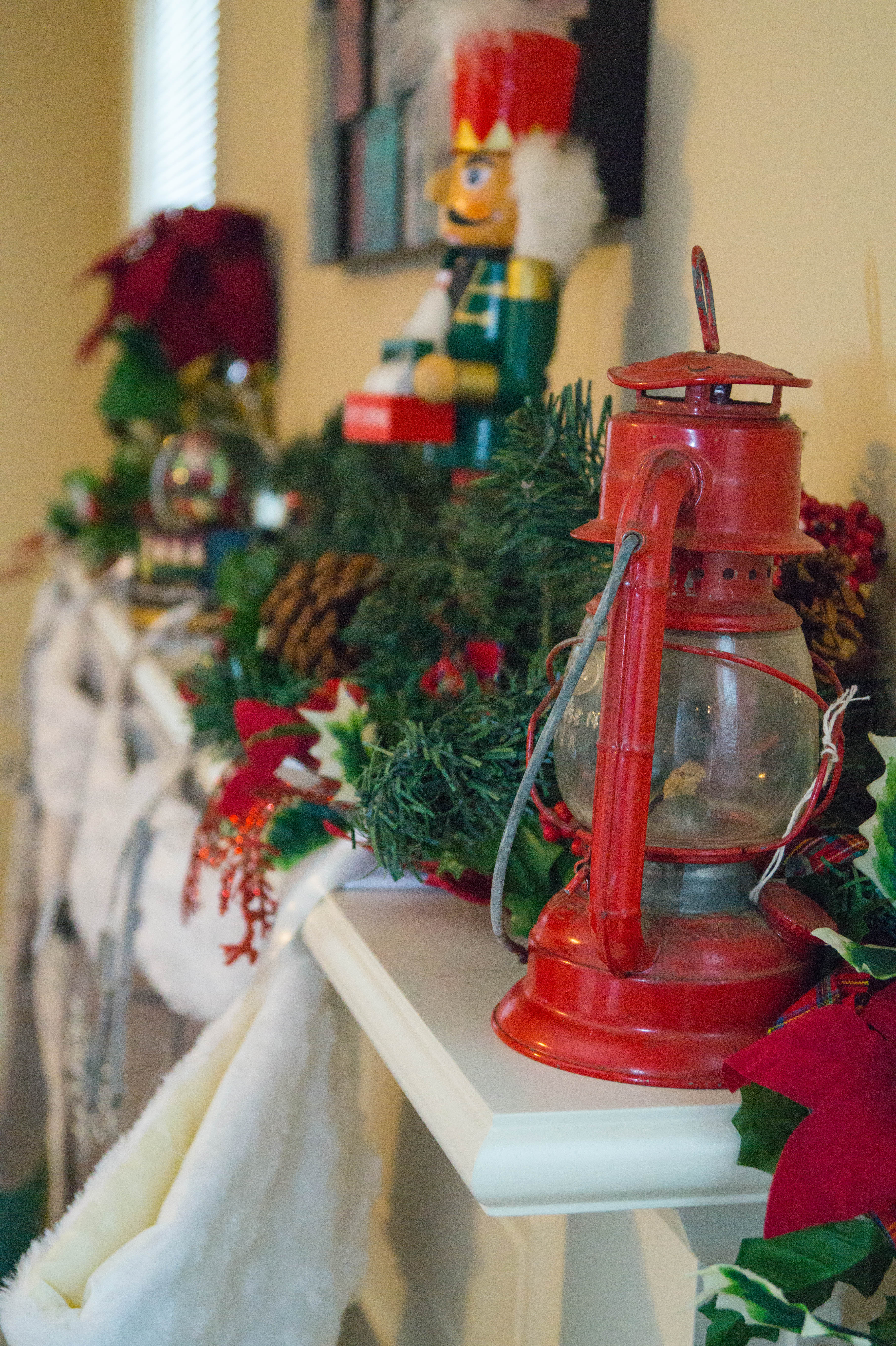 Every room in the house gets decorated with  traditional Christmas Colors, except for the Formal Living and Dining Room.  This year I added some Christmas Plaid and Buffalo Check just to introduce a new element.  You can see it in the printable by the front door and weaved into the Garland over the Mantle. I also added a Vintage Lantern I bought to sell in my Etsy Store, but decided to hold on to.  I loved the feel of it.  I must gush about the new piece I got to go in the foyer.  It is not a Christmas decoration at all.  But, what a find at Hobby Lobby!!  Do you spy it?  "As for me and my house, we will serve the Lord."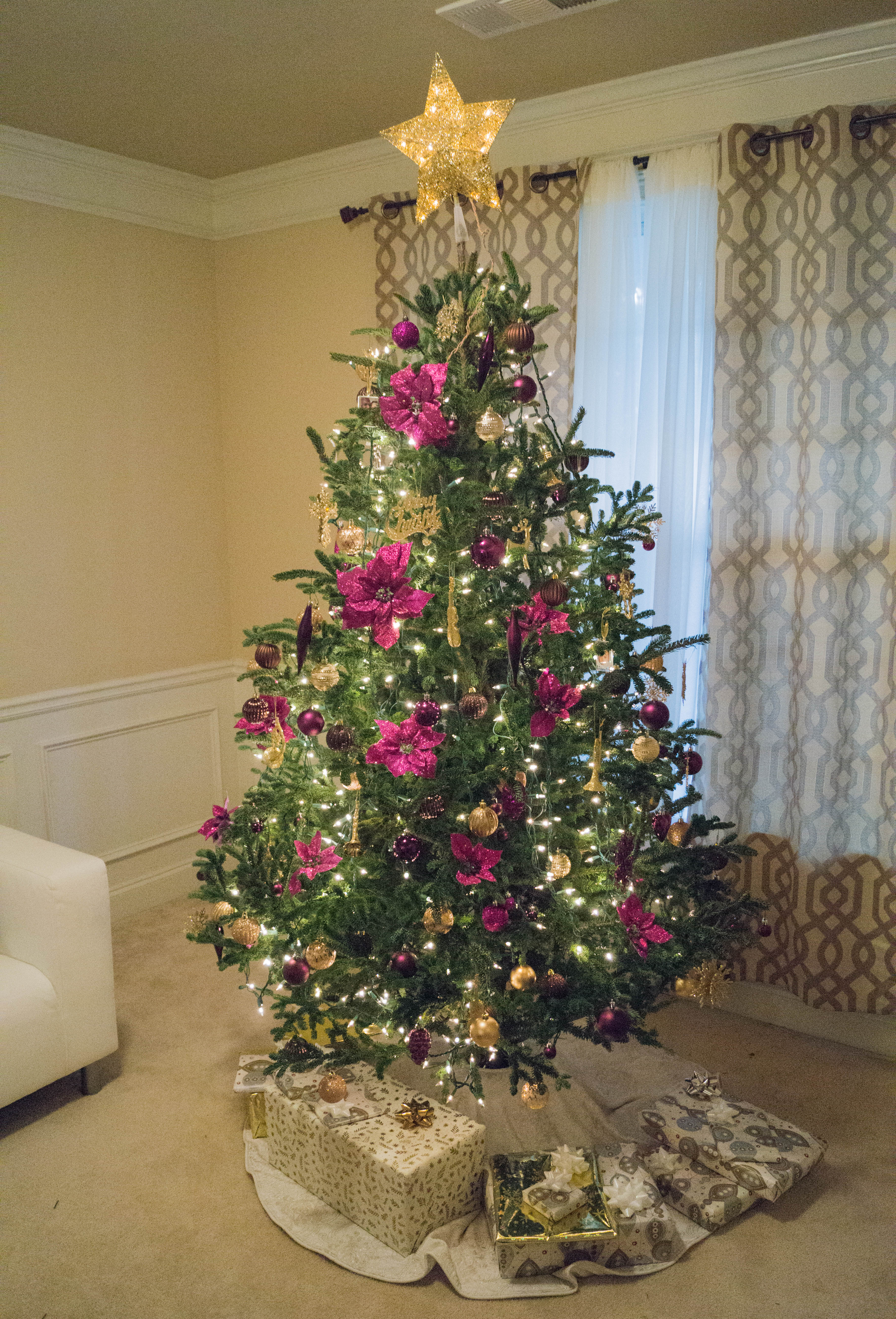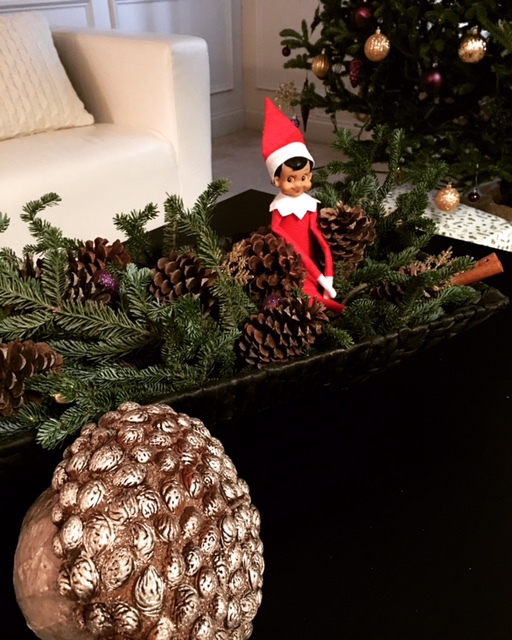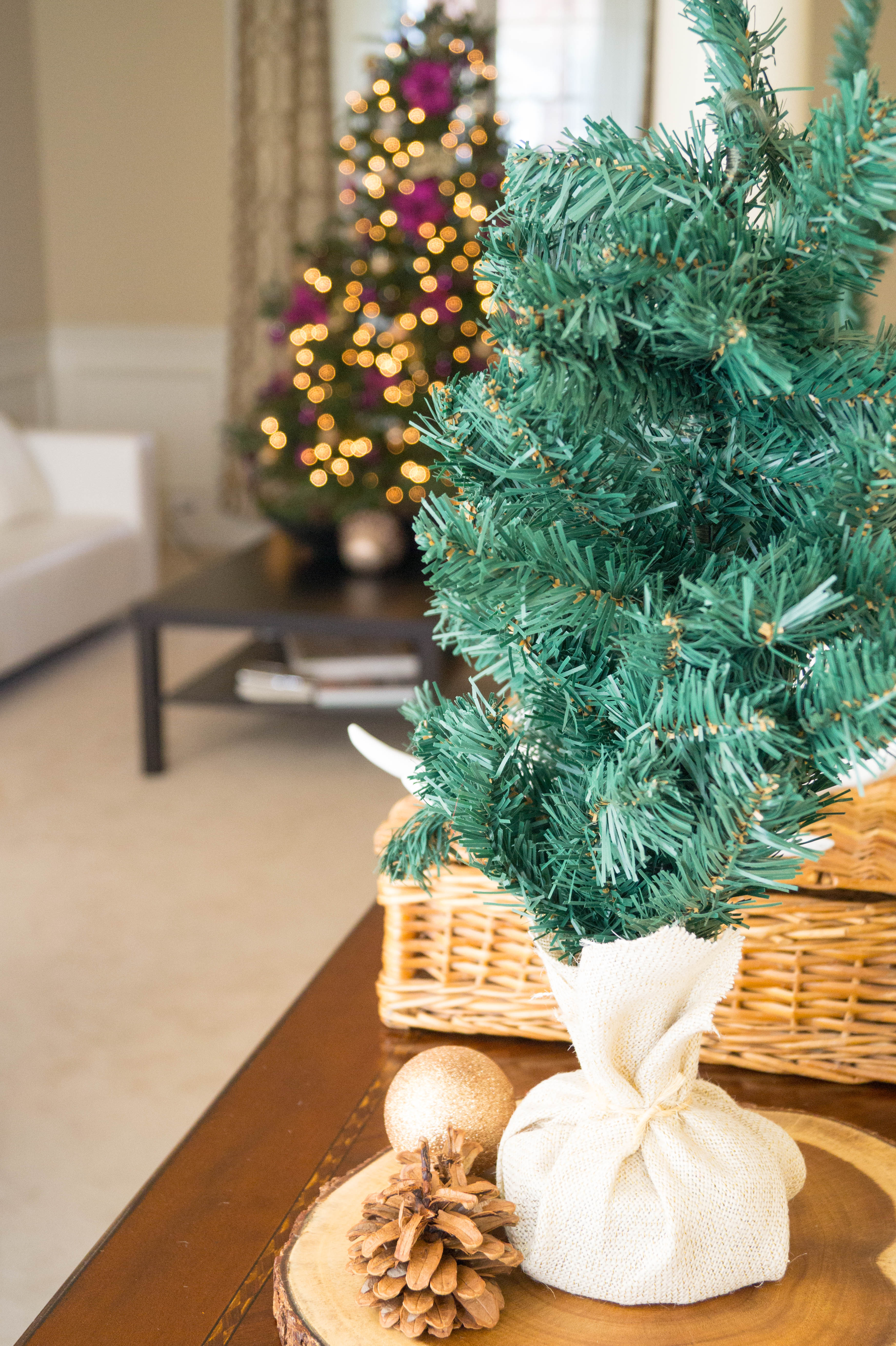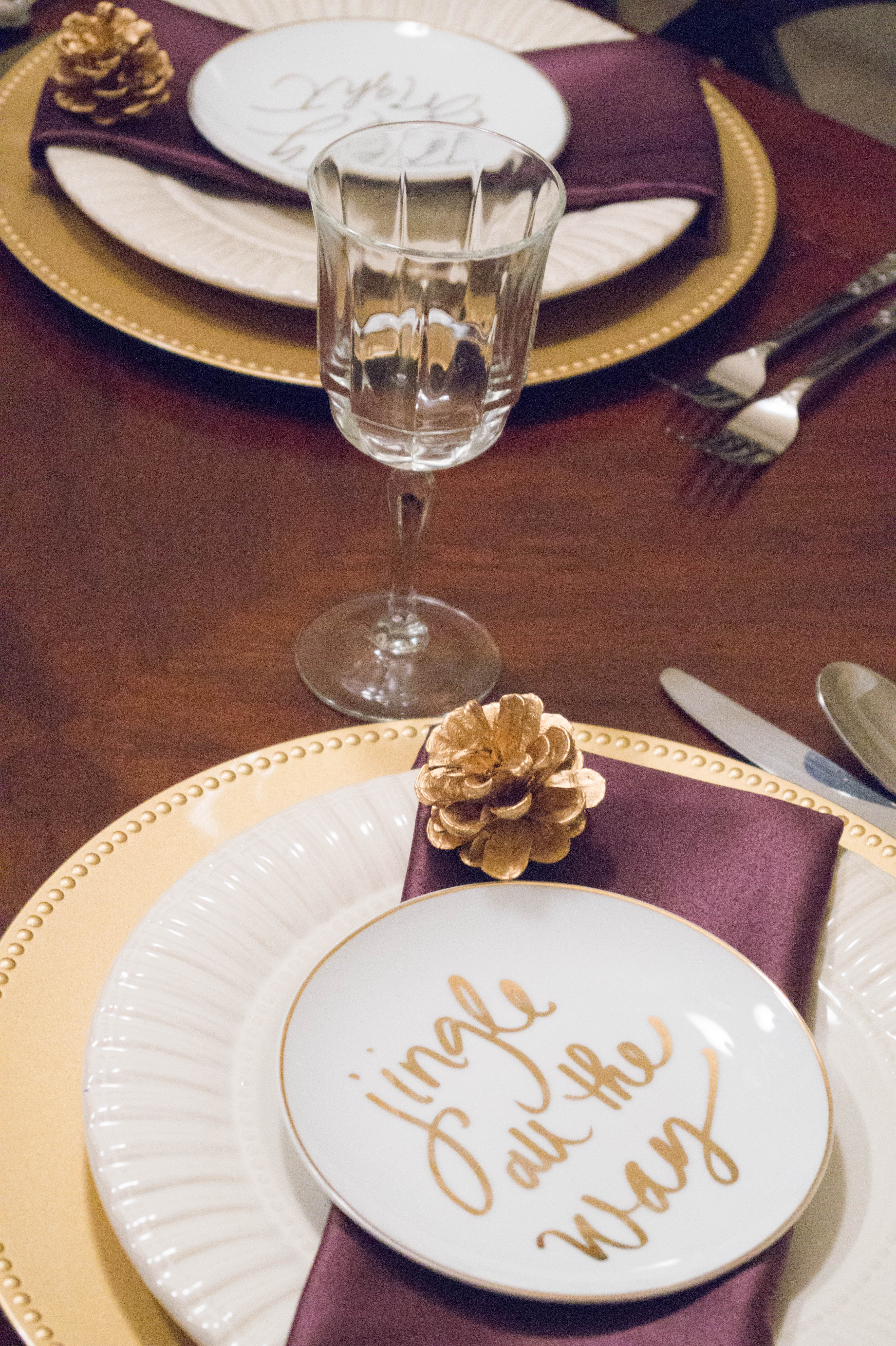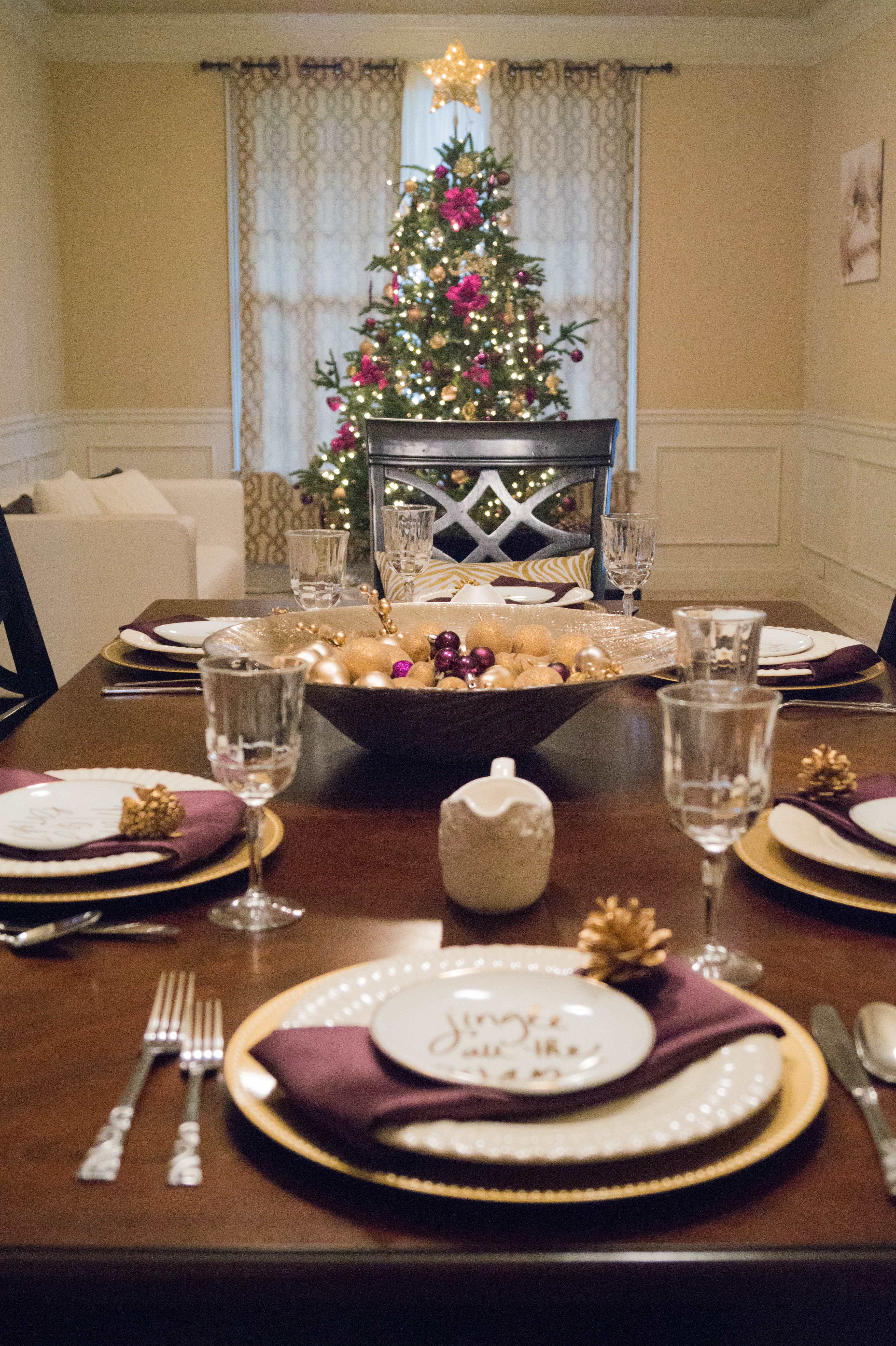 Purple and Gold have been part of my color scheme for the last Couple of Christmases with other colors  mixed in there.  This year I just used Purple and Gold.  I loved the way it came out.  The purple poinsettias in the Christmas tree were part of my tablescape some years back.  And, I added them to the tree for an updated and more professionally decorated look, or at least that is what I told myself.
I have an announcement, Christmas is my favorite time of year.  No duh, right.  But, honestly there is soo much ugly in the world.  I relish the opportunity each year to bring some of the magic inside for my family. There will be more than enough years of serious life ahead of them, but during Christmas my main focus is joy – joy – joy.  This year, I tried my hardest not to purchase any NEW Christmas decorations.  And, I did really well.  I literally only purchased a new Tree Skirt for the real tree in the Formal Living Room, and some Festive little plates for the Tablescape.  Everything else I used were things that I already had.  I tried to use them in a new way or change where I put them around the house, but that was about it.
Can you believe 2016 is really pretty much over?  And, I for one am pretty much over it.  So Merry Christmas to All and to All A Fantabulous Holiday Season  from Our Home to Yours.
THE BEST OF ALL GIFTS AROUND ANY TREE: THE PRESENCE OF A HAPPY FAMILY ALL WRAPPED UP IN EACH OTHER. – BURTON HILLS