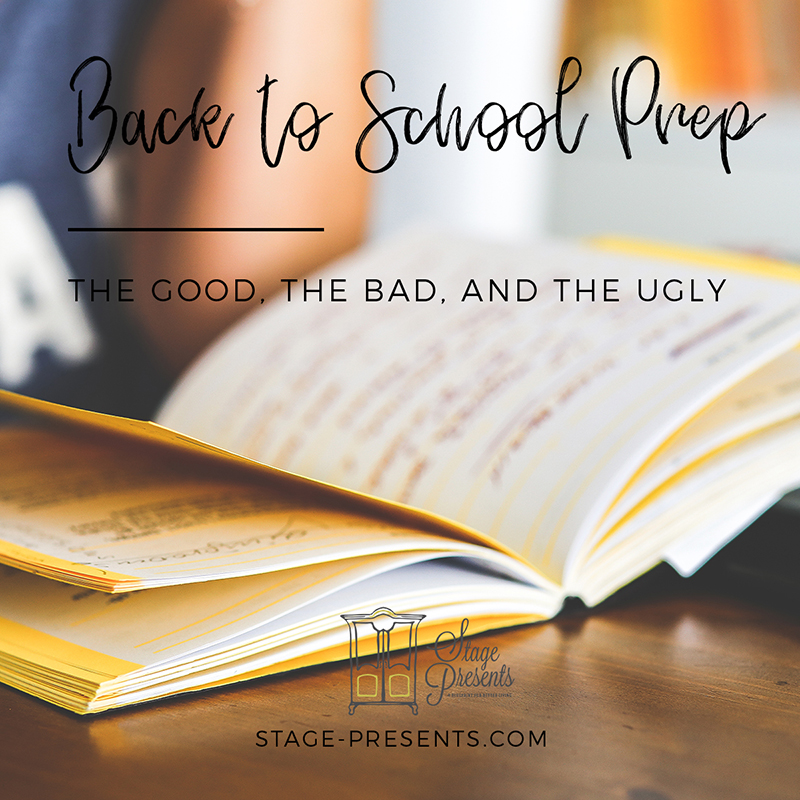 Here in Atlanta, we have just a few week's left until the kids head back to school, which brings me a little sadness and a lot of joy!! It also means that it is time to pull out my infamous lists and get ready.  As with anything else Back to School Prep is a process.  Here are  my FAIL PROOF STEPS.
PURGE –
If your kids are anything like mine, they love to hold on to things.  So step one for us is ALWAYS THE PURGE.  This part generally just applies to clothing and where clothes are concerned, a fashion show is in order.  I have the kids pull out all their things and try them on to see what fits and what needs to be sent to Goodwill.  For the most part,  all the short sleeve and warmer weather clothes are generally getting too small but a lot of the fall things can still fit. We normally purchase school clothes twice a year, when school starts and then again before Christmas to take us through the colder months.  You can also use this time to get rid of half used notebooks, old binders, pens and pencils that have seen better days, and ultimately anything that you really don't need anymore.
MAKE A LIST –
By now, most schools should have provided you with a general list of what your little ones will need for this school year.  Once, you have gotten the Supply List set aside, it's time to tackle School Clothes. Only you will know just how much your child will need to make it through the year, but as a rule, I always try to do no less than 8 pairs of pants  and 10-12 tops.  My girls haven't really been interested in dresses or skirts up until now, but this year my middle "schooler" has informed me that she wants to change up her style a little so I will be allotting some money for that, as well as some accessories.  Can I just say that she is growing up .. way too fast?  Speaking of Accessories, I find that it is so easy to forget to add these to the list, but undoubtedly you will need them.  I mean you always need new socks and new under things to start out a new year.. or just always.. am I right?
SHOP –
This year in Georgia, we are not having a Tax Free Weekend, as we have grown accustomed to before the new school year starts.  And, although I am one of the people that found this disappointing, life goes on. Whether you are on a strict budget or not, there is never a good excuse to pass up a good sale.  If you start early enough, you can get pretty much all your School Supplies at severely discounted rates.  Now, keep in mind you may have to hit up a few stores to pull it off.  But, trust me it is worth it.  We always like to buy a little more than is needed to take us through the School Year, and maybe even into the next.   Where clothing is concerned, the hunt maybe a little more intense depending on how picky your little dresser is.  But, generally I have found back to school shopping to be the perfect time to stock up on jeans and tees for great prices.
MENTAL PREP –
My oldest daughter is the most sensitive of my brood.  Transitions tend to be more traumatic for her, even though the older she gets the easier it gets.  But, at my house mental prep starts with readjusting bed times.  Creating new schedules for the upcoming year, discussing expectations and pre-planning as much as we can for the first week.  We also start pulling out our books, going over some of what we learned last year as a refresher and making sure any Summer Projects have been completed.  Don't be deceived, even though Mommy's are often the most excited of the bunch, they also need to get their minds right. Especially if you have been at home with the kids all summer , you too have to get used to early drop offs and fitting all that you have to do within that tight time frame, before pick ups occur.  I learned this the hard way, because every year I get so caught up in the joy of my alone time, that I take weeks to get back on track.  This was the first summer that I managed get a lot done, simply because I prepared for what was to come.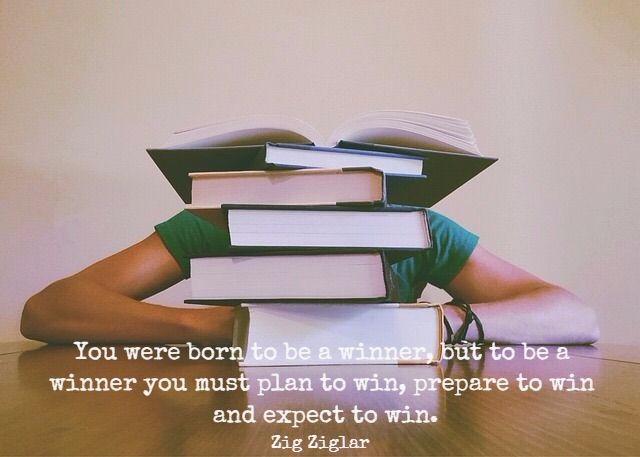 What is your process for getting your little one's ready for the start of a new year?  I would love to hear all about it.  Be sure to share your tips in the comment section below.