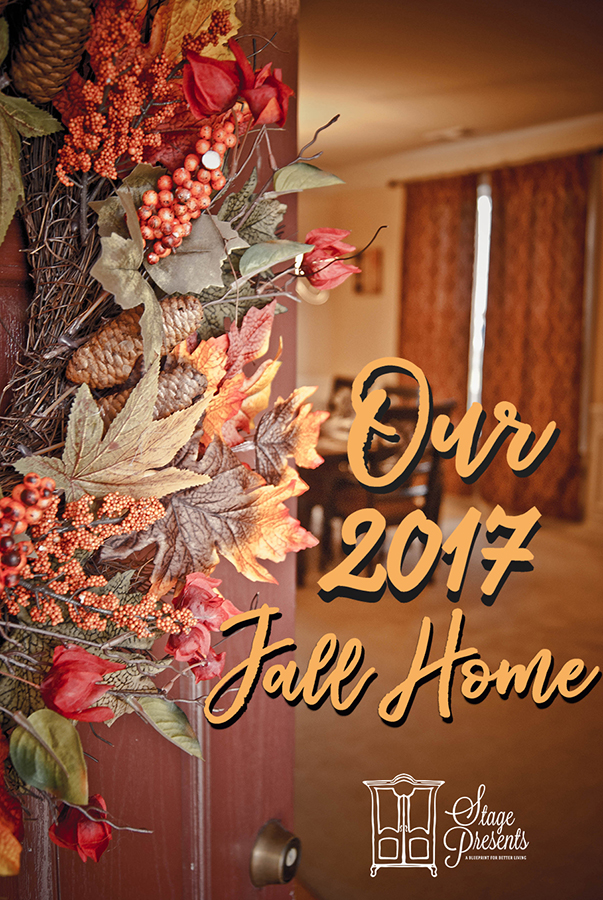 It was my intention to have this year's Fall Home Tour posted by the first day of Autumn, but life happened, and I had to settle on getting it done before the Time Change.  That being said, my home is finally all decorated for fall and Visitor Ready.  So come on in and look around.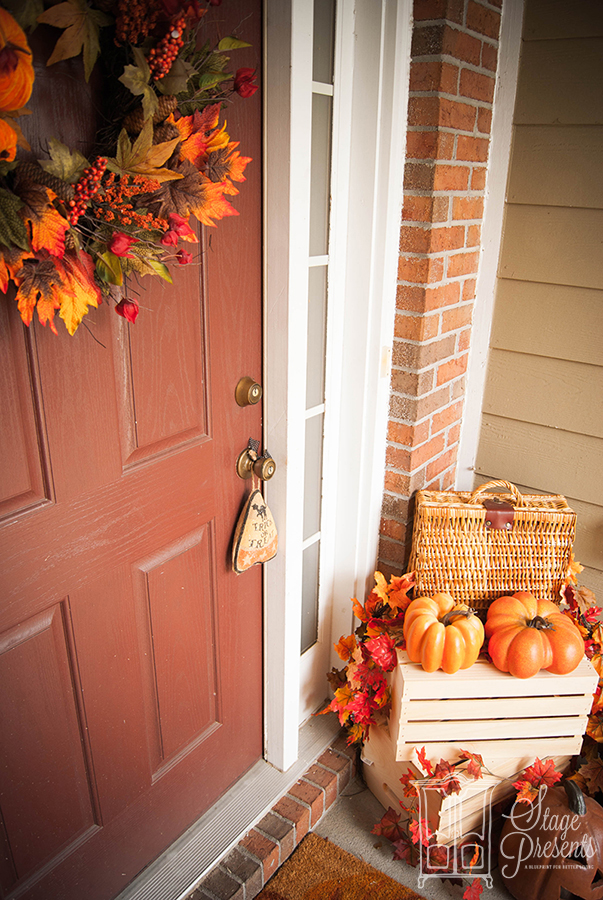 Not to toot my own horn, but I think that I am finally getting the hang of re-using things we already have in a new way.  Believe it or not that makes decorating that much easier.  This year the list of things that I purchased were minimal.  For the front porch, I bought a new wreath on sale for 60% off at Joann's and (2) unfinished wooden crates.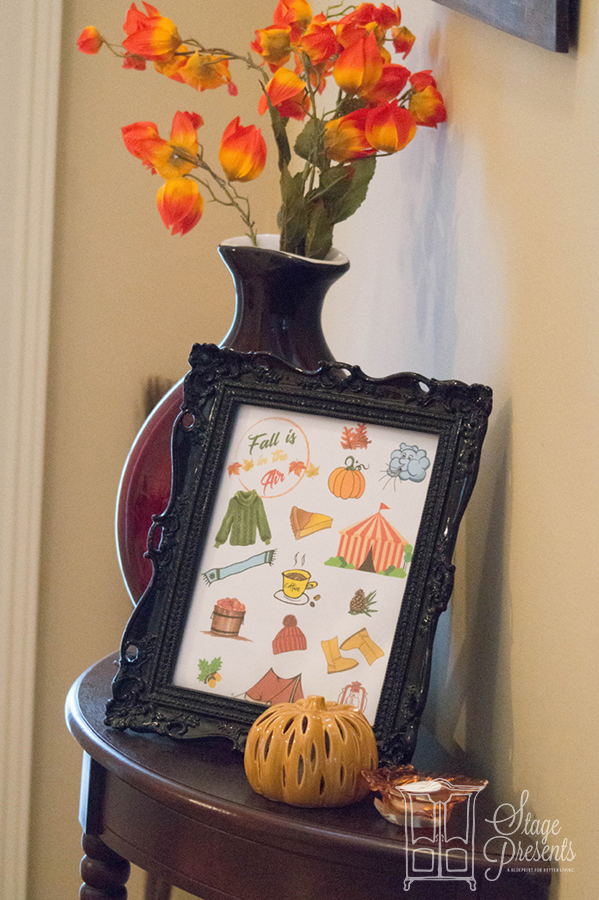 In the foyer, I simply changed out the Fall Printable, with one from Our Etsy Store, and added some leaf votive candle holders, fall flowers and a ceramic pumpkin.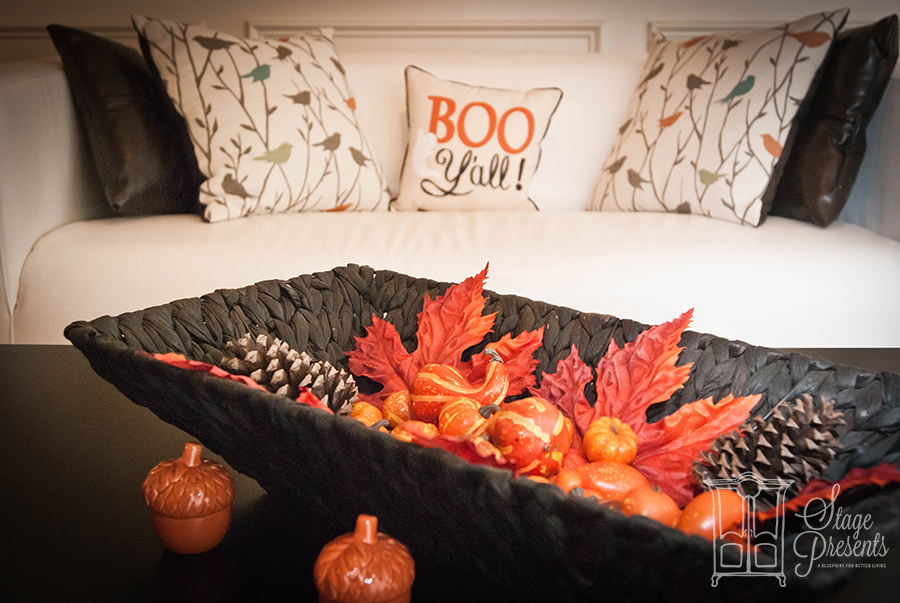 In the Formal Living Room, I purchased a few mini Pumpkin and Gourd Vase Fillers and threw them in with Pine Cones and Fall Leaves from previous year's decor, and surrounded the basket with Salt and Pepper Acorn Shakers.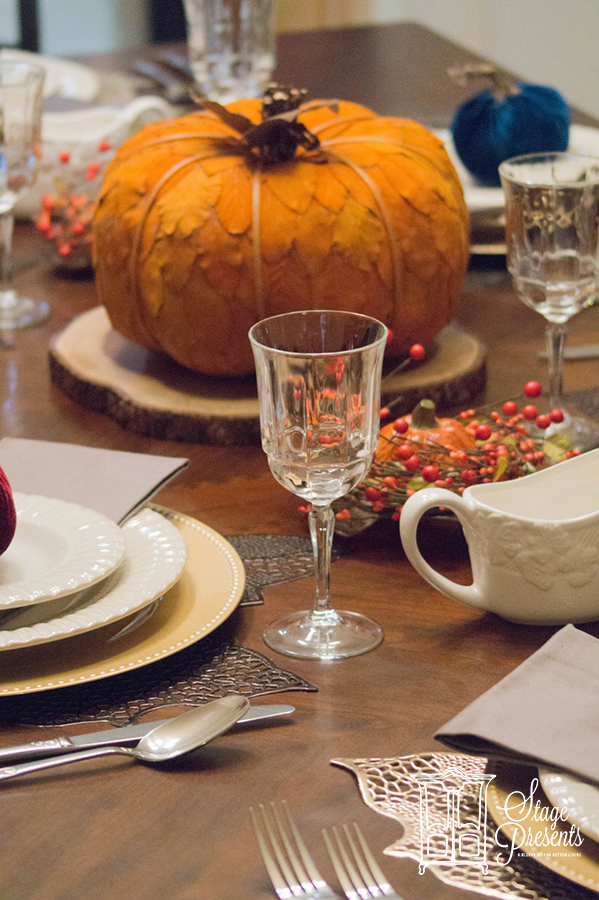 The only thing new in this year's Tablescape were the Velvet Fabric Pumpkins I found at Joann's for 40% off.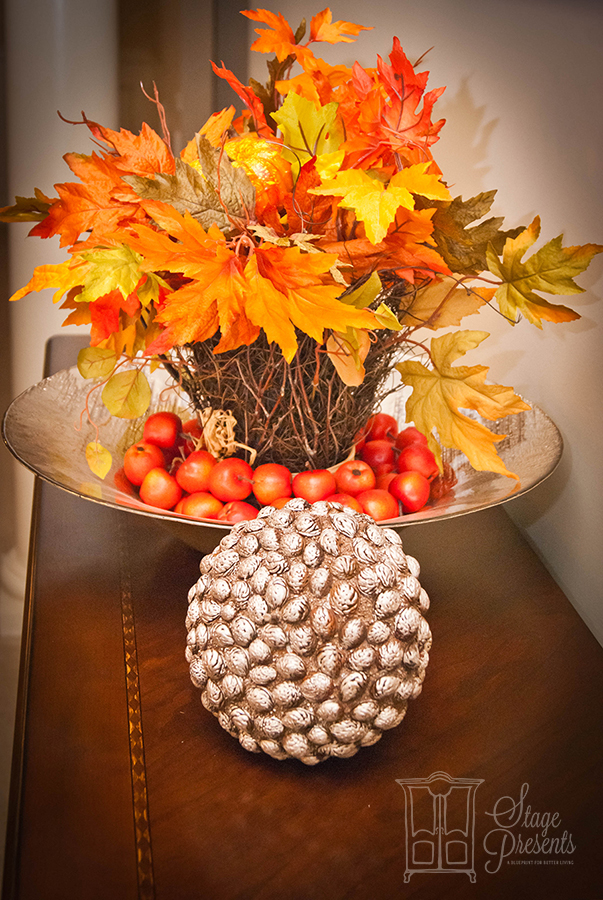 A fun centerpiece for the Side Buffet using a Fall Bouquet and some mini apple vase fillers.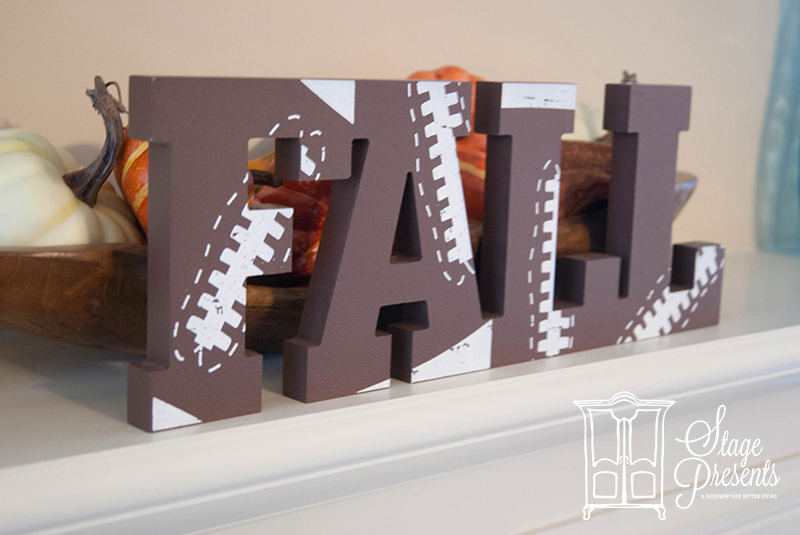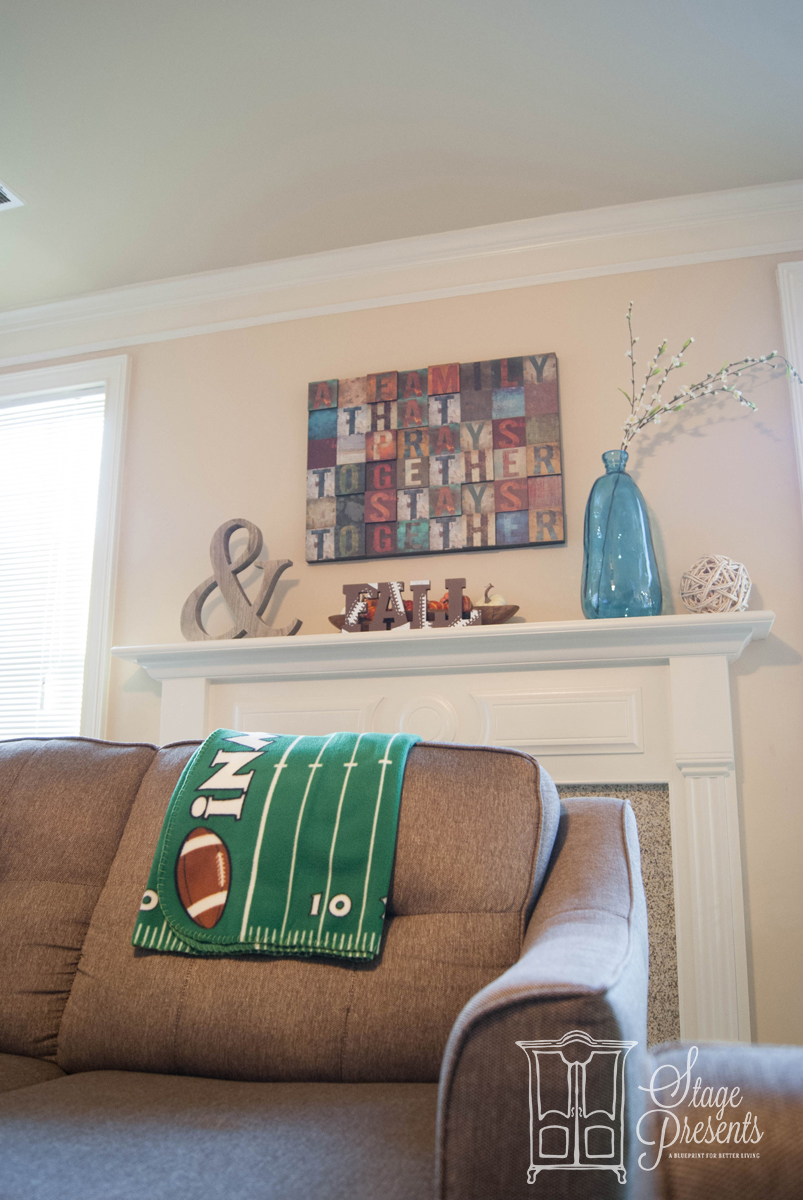 Our Family Room is where we spend most of our time together, I did the least in this room.  Just a few simple touches here and there, the Football Fall Wood Accent over the fireplace, the pumpkins in the Dough Bowl and the super plush Football Throw that I picked up at Hobby Lobby.
I hope you enjoyed this year's Fall Home Tour.  How do you decorate for the season?  I'd love to hear all about it.  Feel free to share in the comment section below.