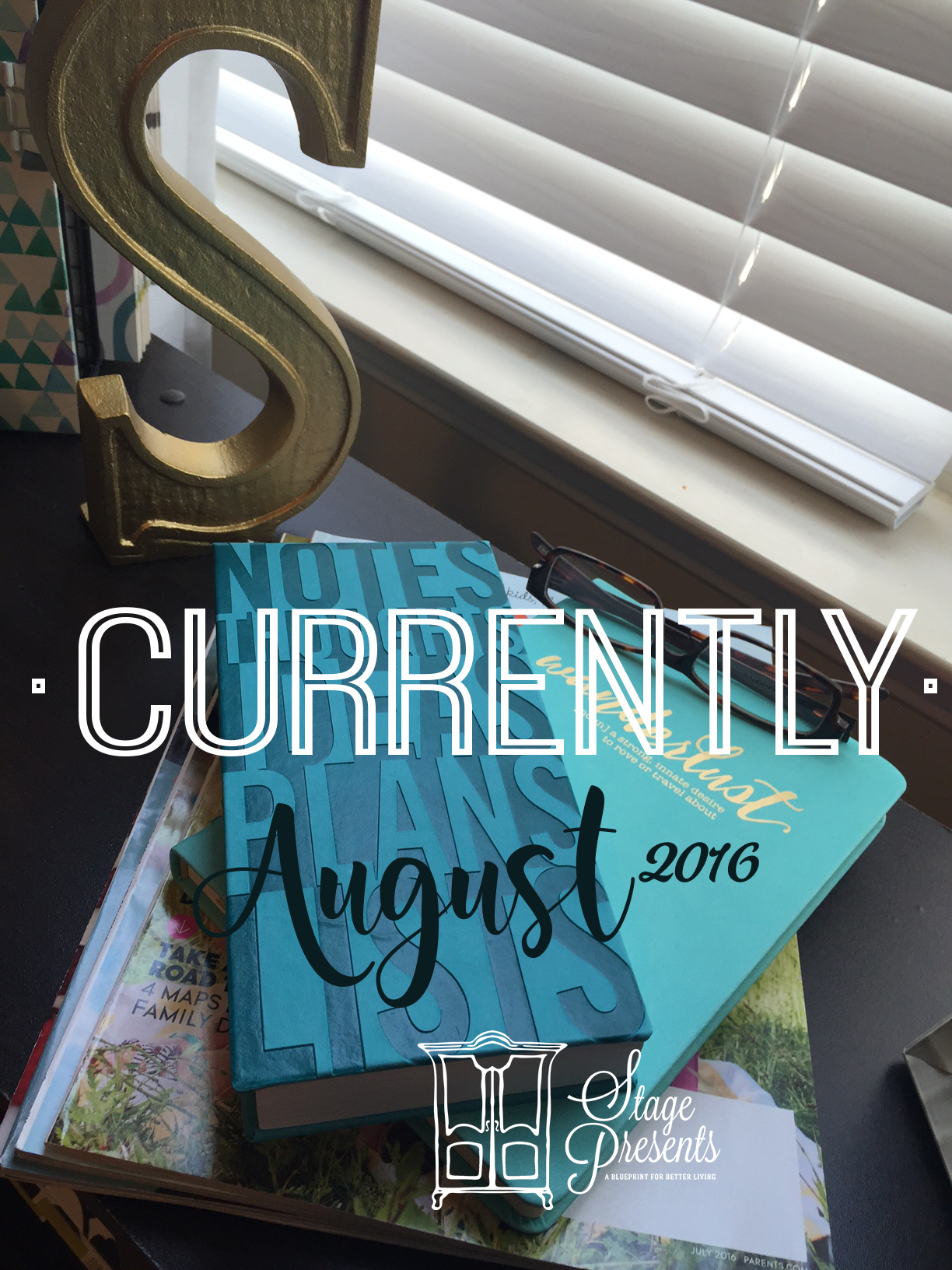 CURRENTLY …
Listening to .. Hi-Five Radio on Pandora….Roni by Bobby Brown
Reading … Is Everyone Hanging Out Without Me? (And Other Concerns) by Mindy Kailing
On Deck to Read Next… Rembrance by Meg Cabot
Eating …. A Cheese Steak without the Bread Over Cooked Cabbage with a Side of Plaintains
Drinking… Water and Diet Mountain Dew (Don't Judge Me)
Thinking about… All the things that I still need to accomplish before the year ends, and trying to decide on the specifics of this year's Holiday Gift Guide. (Like am I doing one?)
Wishing… for a long vacation, but willing to settle for a long weekend.
Wanting … this year to slow down.
Needing … a new commercial printer for our Etsy Store.
Stalking … Life with Izzy and Izrael — Cutest Instagram Feed Ever.
Enjoying… my Friday night Solitude.
For those of you that are new to the Stage Presents Blog, here are 5 random facts about me.
 I am a transplanted peach, born in Jamaica and raised in New Jersey, and now I call Georgia Home.
 I enjoy summer, but I live for Fall weather, Fall Fashion and Christmas is my very favorite holiday.
 I tend to have obsessive personality, if I am into something I tend to be all in.  And, that applies to coffee, planners, stickers, coloring, organizing, creating, and decorating.
 Though I don't get to indulge as often as I would like I am a sucker for anything that constitutes pampering – a manicure, pedicure, a good massage, a foot rub, scalp massage.. the works…
 And, lastly the key to a happy Sheree is a little alone time at least once a day to decompress and get out of my own head. (I'm an over thinker.)