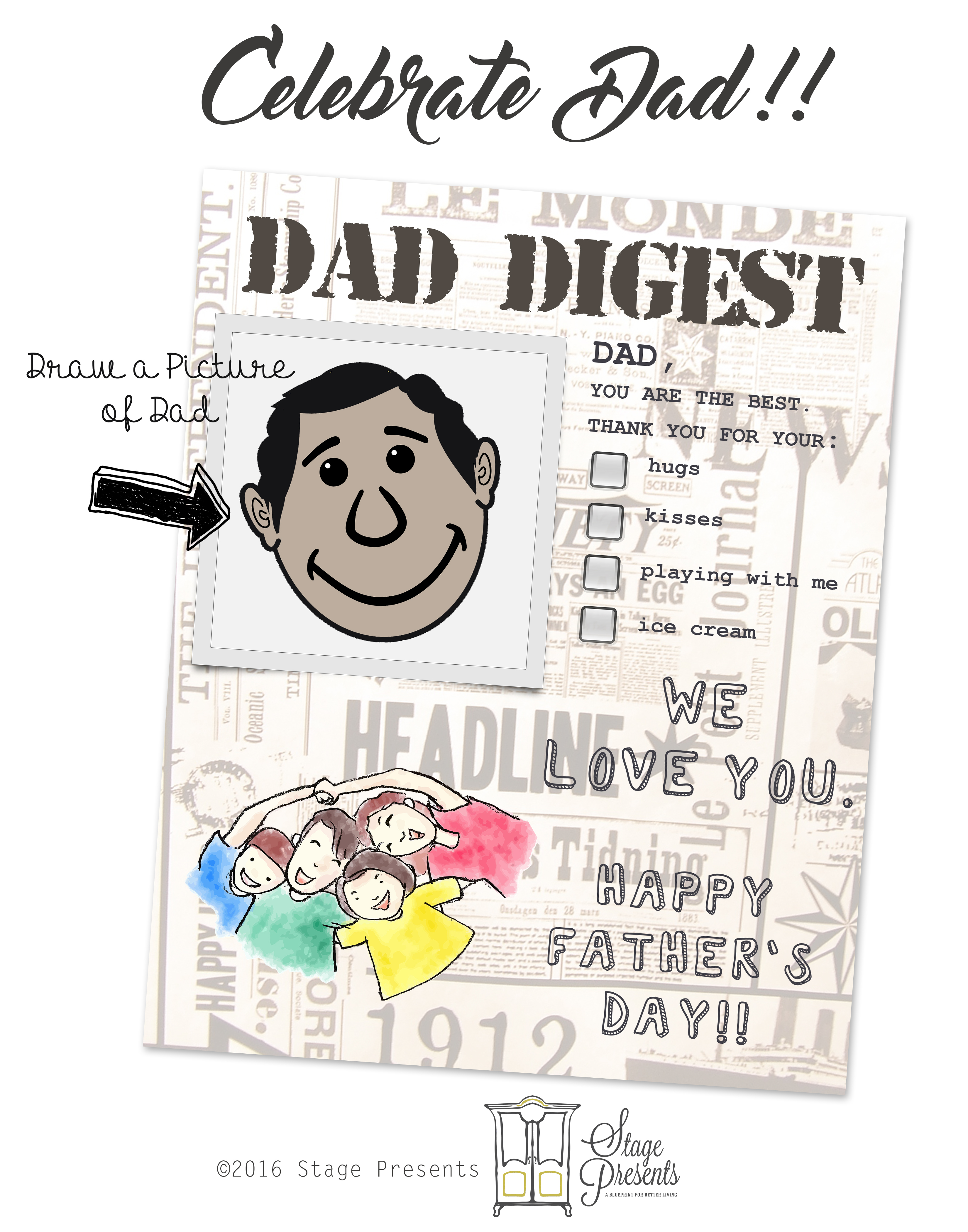 tell dad how much you love him with his very own dad digest.
I am a big fan of letting the little ones get involved in showing their love for Dad as early as possible.  I always say parenting can be a thankless job, and everyone loves to be appreciated.  So let your babies get in on the action.  Not only is it something that Dad will always remember.  It is an opportunity to teach them not to take their loved ones for granted.  In the wake of the terrible Orlando tragedy, I am all about spreading love wherever and whenever I can.  So put on your party hats and lets Celebrate The Big Guy In Your Life.
Download your Blank Copy here – Right Click  – Save – Print – Personalize and Frame.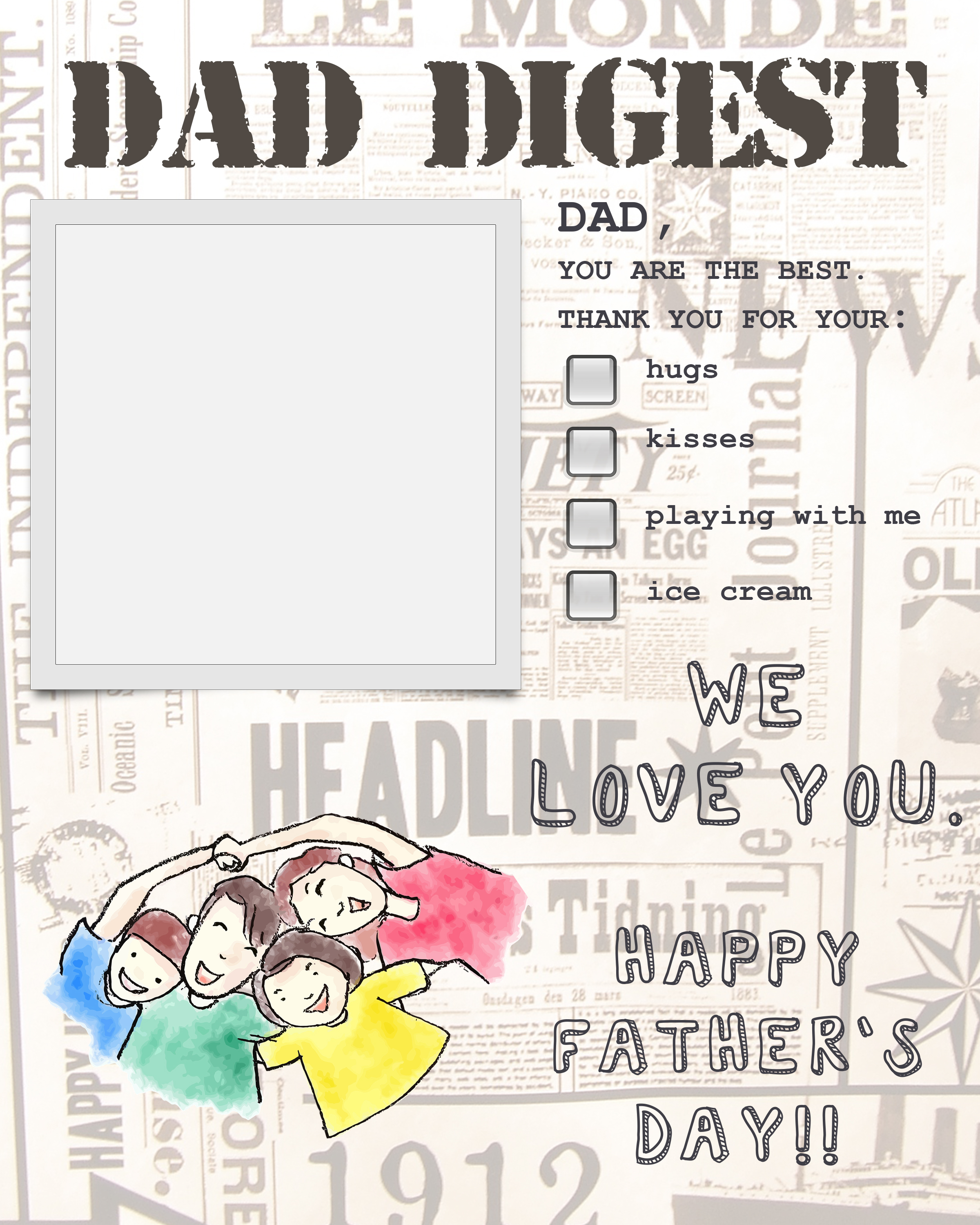 To see the Other Father's Day Printables that we have check out these posts from previous years here and here and here. And, to get a peak into our Simple but Dad Approved Father's Day from last year follow this link here.
DAD'S ARE THE MOST ORDINARY MEN TURNED BY LOVE, INTO HEROES, ADVENTURERS, STORY-TELLERS AND SINGERS OF SONG. – PAM BROWN