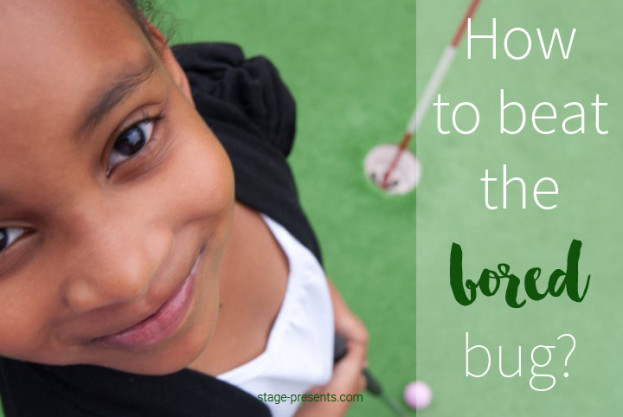 Holiday Breaks take on a different meaning when you are a Stay at Home Mom. When I was working full time, I treasured the days of being at home with the kids.  I would get 2-3 days off at the most and those days were so jam packed with activity, it seemed like they were over before they even started.
Fast Forward to this year, when the Board of Education saw fit to make Thanksgiving Break a week long, sending this Mommy into Panic Mode.  A Week off in the Cold, with little to no chance of Outdoor Activities means I have to find a way to keep these girl's entertained to combat the B-O-R-E-D bug.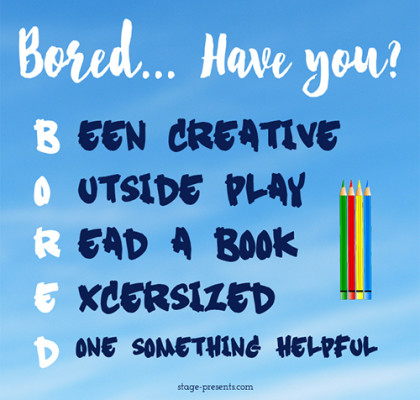 For the Free Printable Click BORED.
So my mind switches into List Mode….
What can we do?
Board Games
Arts & Crafts
Bowling
Learning Disguised as Fun
Read-a- Thon & Library Trips
$3 Movie Theater Trip
Holiday Decorations
Scrapbooking
Making Christmas Lists
Mini-Golf
Baking
I am feeling pretty proud of myself, until I realize that my entire list could probably fit into a 4-5 hour time Span, which sends me into an even bigger panic.
So it's back to the drawing board, also known as Pinterest.
Here are some of the links that I found….
The Chirping Moms on
Pint Size Treasures on
The Madhouse on
**My favorites from these links – Spa Day, Puzzles and Any Other Activity that Includes Helping Mommy with her Chores, lol.
SO…WHAT DO YOU DO WITH YOUR LITTLE ONE'S OVER THE HOLIDAY BREAKS??