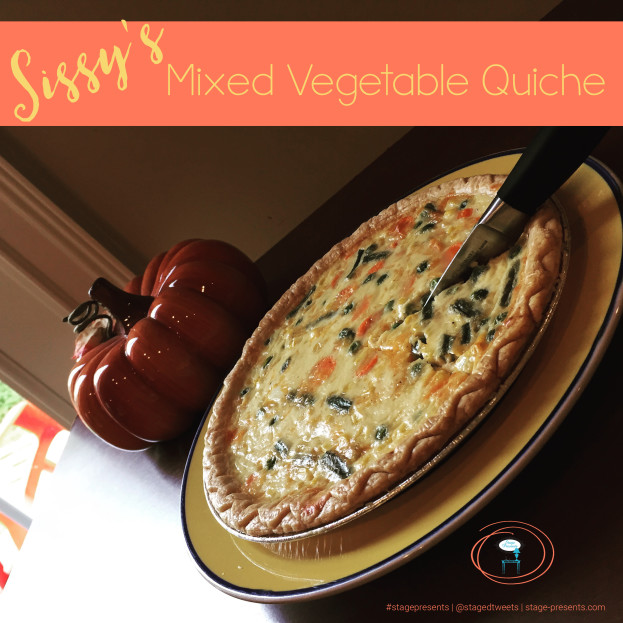 My sister and I naturally have a lot in common.  We both love to cook.  But, she is definitely a lot more adventurous than me in the kitchen.  I like to try safe, simple recipes.  She likes to bring out the arsenal.   Now that both girls are in school full time, I find myself with so much more time on my hands.  So this morning I decided to try out one of her easier recipes for Mixed Vegetable Quiche.  Her recipe for Spinach Quiche is a favorite at our house, but this was my first time trying the recipe with Mixed Vegetables.  They are actually interchangeable.
This recipe can be as easy or complicated as you choose to make it.  What I mean by that is that, you can choose to go the Farmers Market (fresh vegetable route), or you can use Frozen Vegetables, and you can pretty much add anything that you want to this recipe.  I didn't include specific amounts of how much of each Fresh Vegetable to cut up simply because I think that you can eye ball it. As long as you keep in mind that it all has to fit into a pie crust, after its cooked or steamed it will take up less space, AND that the egg and milk will give you limited room.  In my Special Notes, I added some ingredients that I add to mine.  But, just to give you some additional ideas.  You can add different kinds of cheeses, bacon, spices, peppers, etc. To view this Recipe Card in a larger format – Double Click on the Actual Image.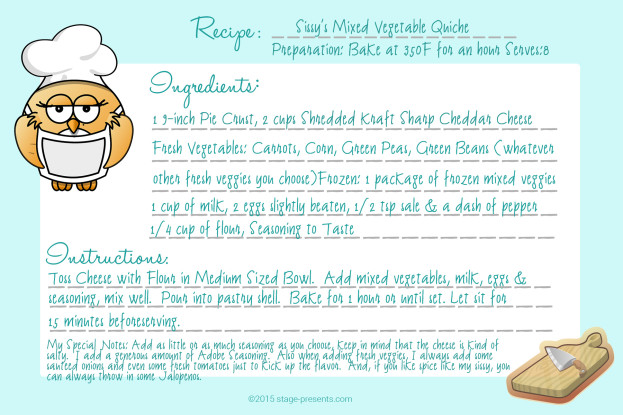 I enjoy trying out new recipes, especially when they come from someone I trust and they are tried and approved.  I tend to have recipes all over the place, in emails, text messages, etc.  If you have the same problem then today's Free Printable Recipe Cards are just for you.  Click the Link to Download and Enjoy them under the picture.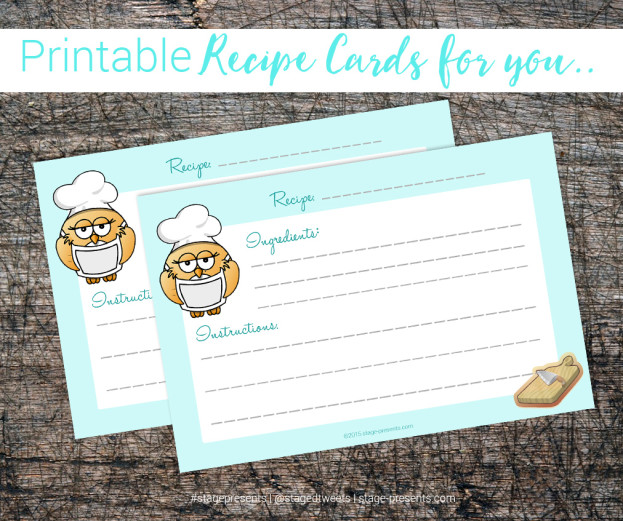 JPEG Format