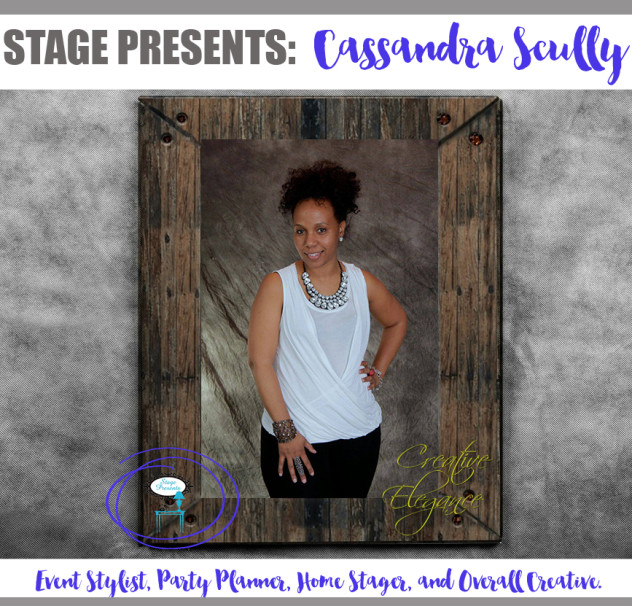 WHEN DID YOU REALIZE THAT YOU HAD A KNACK FOR THE CREATIVE?
In 2003, I became a certified wedding and event planner, but it was not  until I took a Merchandising course, that I realized my love for all things creative. Making this career move, has really made me think outside of the box. It has caused me to create my famous "Panty Bouquet," in addition to the single panty roses and panty cupcakes. Most popular for bachelorette parties and bridal showers.  My knack for the creative allows me to create new and innovative ideas that compliment traditional pieces.
TELL ME A LITTLE ABOUT YOUR COMPANY?
Creative Elegance is an event styling company. Event styling consists of beautiful stylings of bouquets, center pieces, décor and more! Some may call me a miracle worker because I can turn your wedding from cheap to chic! We also love to personalize every bit of your wedding from your invitations to personalized printables. Creative Elegance styles events such as children's parties, Sweet Sixteens', Bridal Parties and so much more! Creative Elegance is now offering Home Staging Services, as well. You can now benefit from the luxury of having the Creative Elegance touch inside your home whether you're buying – selling – moving or staying!
WHAT DEMOGRAPHIC DO YOU CATER TO?
I am proud to say that Creative Elegance doesn't have a set demographic.  Creative Elegance caters to all ages. We do themed children's parties, girls night out parties, baptisms and christenings, baby showers, weddings, to name a few. Creative Elegance boasts of being able to bring a playful and whimsical side that will ensure that your children's parties are a hit, and the modern, classic and mature side to fulfill your wedding expectations.
TO DATE WHAT HAS BEEN YOUR FAVORITE EVENT AND WHY?
To date, my favorite event has been A "Sweet Six".   It was a modern twist on the sweet sixteen or the classic sixth birthday. We had slideshows, a mini dance recital, dancing, music and mini-activity stations. Trends show that children's parties are getting bigger and bigger.  The Sweet Six was the perfect size.  It allowed there to be a This event had a quaint and playful feel.  The guests of honor wore  tutu dresses designed by Creative Elegance.  And featured a candy table/bar that the kids could enjoy. The menu consisted of modern, yet sophisticated kid friendly food.  It gave Creative Elegance freedom for creativity. It is definitely a new signature in the Creative Elegance vault.
WHAT CAN WE EXPECT FROM YOU THIS YEAR, THAT IS DIFFERENT THAN WHAT YOU HAVE ALREADY DONE?
My brand is expanding, and we are now offering new products and services, some of which are: custom/bridal TuTu Skirts, printed Bridal Tanks & Tees and gum ball necklaces/bracelets for kids events.  Creative Elegance is now venturing into the staging industry both residential and commercial. In addition to all these amazing services,  look out for future collaborations with two other amazing event planners in Toronto (Heavenz Décor & Ki-Events), together we have formed an organization calledCAKEvents. CAKEvents is an organization that focuses on the youths and brides on a budget, as well giving back to our community.
IF YOU WERE GOING TO GIVE ADVICE TO  SOMEONE WITH A FLAIR FOR THE CREATIVE LIKE YOURSELF, THAT WAS JUST STARTING OUT WHAT WOULD IT BE?
The advice I would give to an upcoming individual with that creative flair is to be true to themselves, and to live their truth. Let your individuality shine through and do not compromise yourself to "fit in".   You are creative, you were meant to STAND OUT.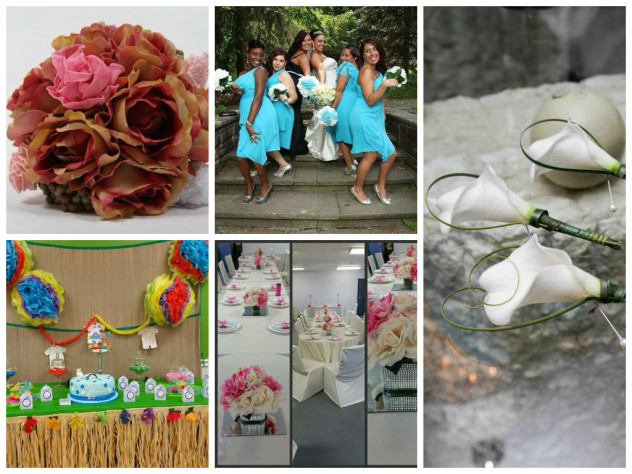 CREATIVE ELEGANCE WANTS TO MAKE SURE THAT YOU KNOW:
They can and will exceed your expectations, regardless of your age, event or specifications.  Creative Elegance has over 10 years of experience and knowledge in the event planning industry.  We are based in Toronto, Canada  and welcomes the opportunity to work with you to make your event a memorable and satisfying experience.
** I truly enjoyed interviewing Cassandra and being able to pick her mind and find out what makes her such a force in the Toronto Event Planning Industry.  She has a fresh perspective on Event Styling and a Definite Passion for what she does.  If you are in the Toronto Area, seek her out.  She gets the Stage Presents Stamp of Approval!!
You can find Cassandra and Creative Elegance all over the web at: