From the moment that Mom and Dad introduced me to Mickey and Minnie, Polka Dots became a big part of my life.  As I matured I started to think of polka dots as being juvenile. But, over the years they have become almost as main stream as stripes.  I see Polka Dots everywhere now, and I must say it thrills me.  To me, they give things a classic yet playful feel, no matter what room they are in.  And, if you happen to be a Kate Spade New York fan like me, you know that she throws Polka Dots around like Confetti, which is A-OK with me.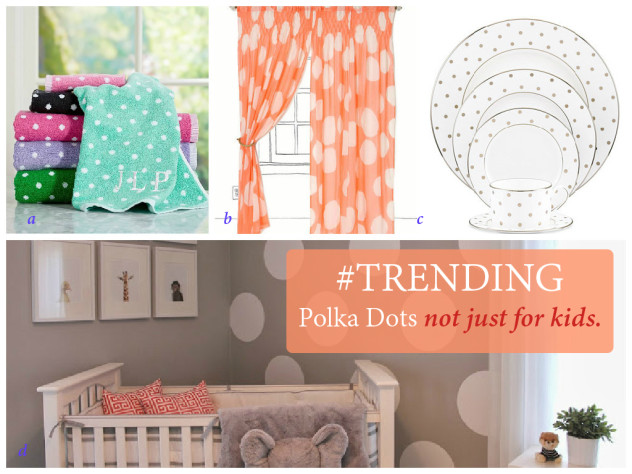 Photo Credit:  In Clickable Links Below (a-d)
Polka Dots can be used to add character and personality to every room from the Bathroom to the Kitchen.  You will find them in pretty much everything Home Decor Related.  They can be used as a way to add pattern, texture, and color to an otherwise neutral space.  With the start of the Fall Semester being around the corner, Polka Dots are a definitely on  trend in dorm decor.  When you have a limited amount of space, or when you are renting and don't want to make any real changes to the property it is a way to incorporate your style into your space.
Here are some of examples:
a.  PBTowels – Dottie Bath Towel
b.  Anthropologie –  Colossal Dots Curtain
c.  Kate Spade NY – Larabee Road Collection
d.  Six2Eleven.net- Graham's Gender Neutral Nursery 
I am sure you could find some Polka Dots strewn around my home, and even in my Etsy Store(pictured below)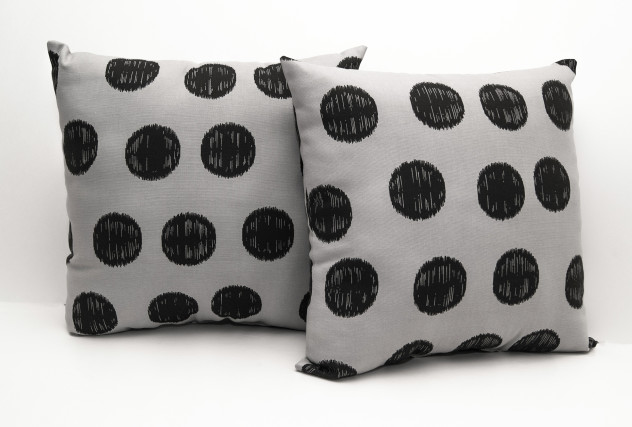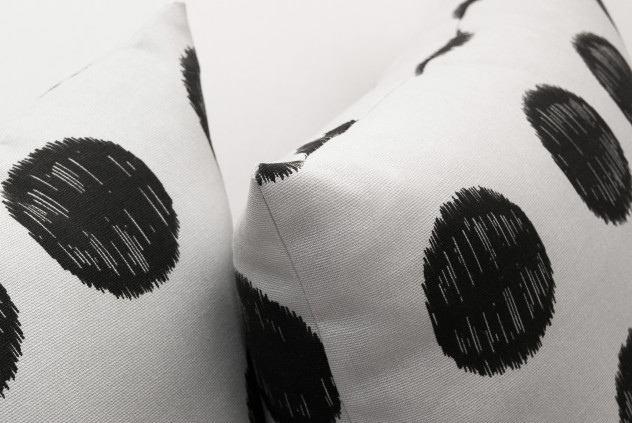 Do you use Polka Dots to decorate your home?  What is your favorite Polka Dot piece?  Consider telling us all about it in the comment section below.