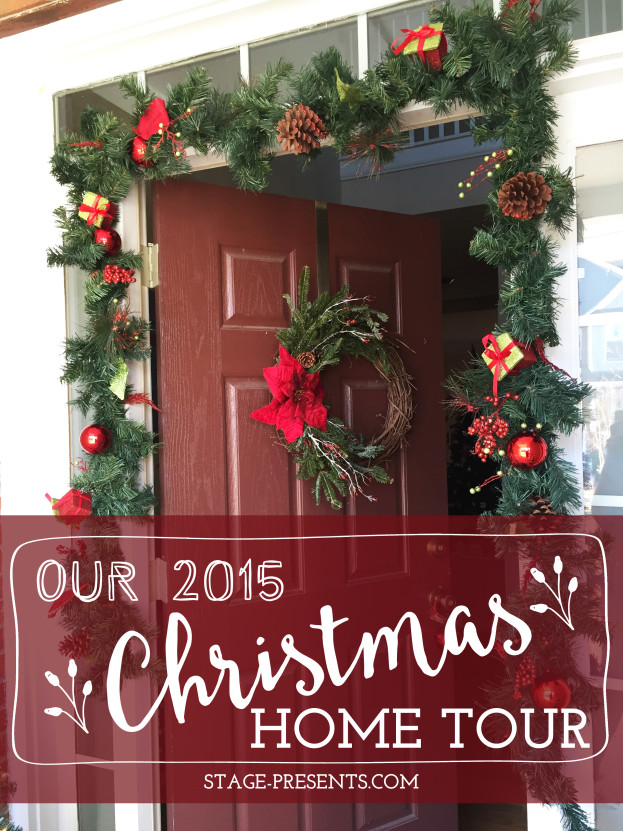 It's that time again.  Can you believe that this is our Third Christmas Home Tour?  The years are flying by so quickly and the kids are getting bigger and bigger, and by default, I am not getting any younger either.  But, the one thing that remains the same is my Love for this Time of The Year. It's not Christmas unless you are throwing a little red and green around.  And, as far as the little ones are concerned the Kid's Tree and everything surrounding it should be flocked in traditional hues.  And, I am ok with that.  Because as much as I literally live for the Real Tree in my formal living room, my heart strings are permanently attached to the Kid's Tree.  It is literally stock full of memories of Christmas past.  The hallway leading into the Family Room and the Kid's Tree and the Mantel are always very conventional.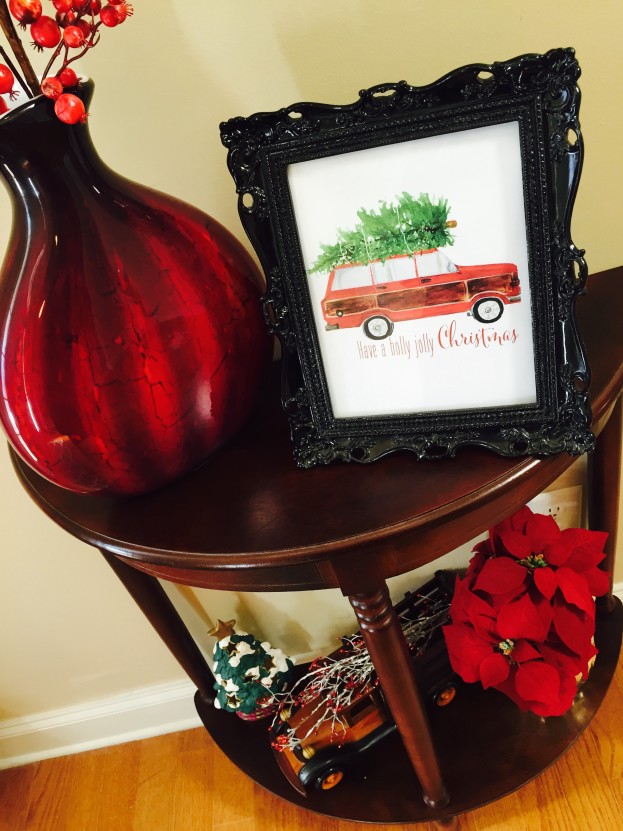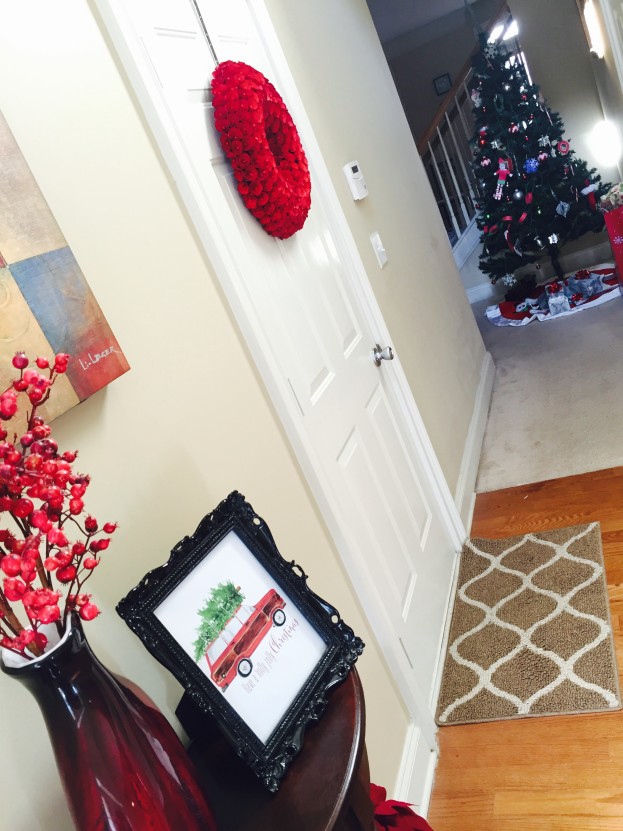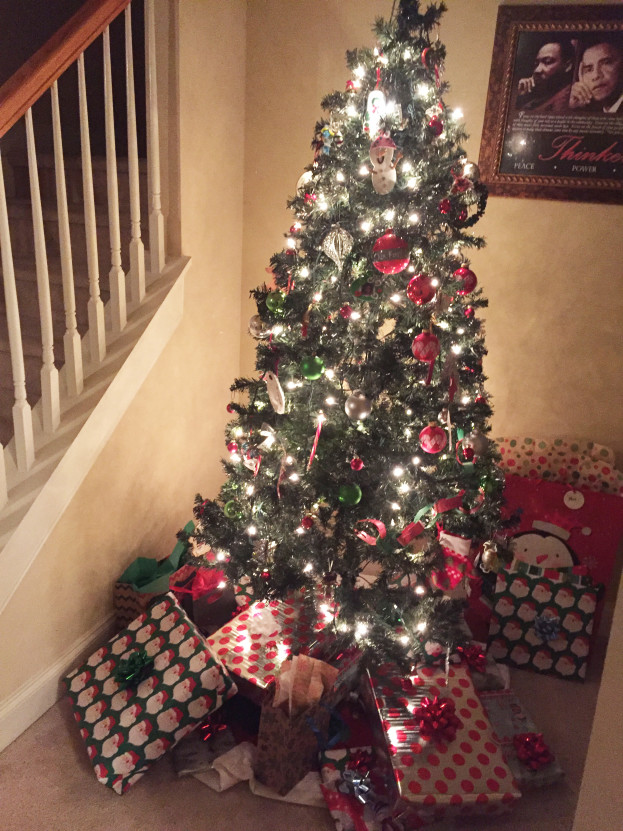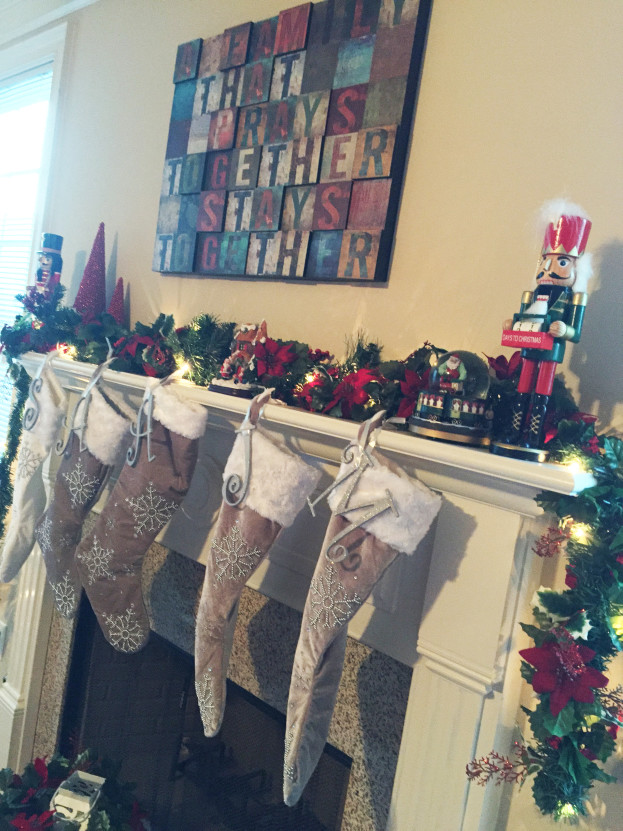 This year I introduced gold as our new accent color for the Formal  Living and Dining Room, while holding on to most of the color scheme from last year.  Since, I decorated for Fall this year, when Christmas time came my creative brain was pretty fried.  I had no idea in what direction I wanted to go this year.  However, I really loved how these two rooms turned out this year.  We purchased the large Gold bowl on the table from Home Goods and the pears and apples we got from their as well.  The purple napkins we scored last year from Bed Bath and Beyond and used them again this year.  We also scored the table mats from Home Goods and believe it or not the chargers came from the Dollar Store.  As you can see, the Gold literally carries through all the way to this years tree.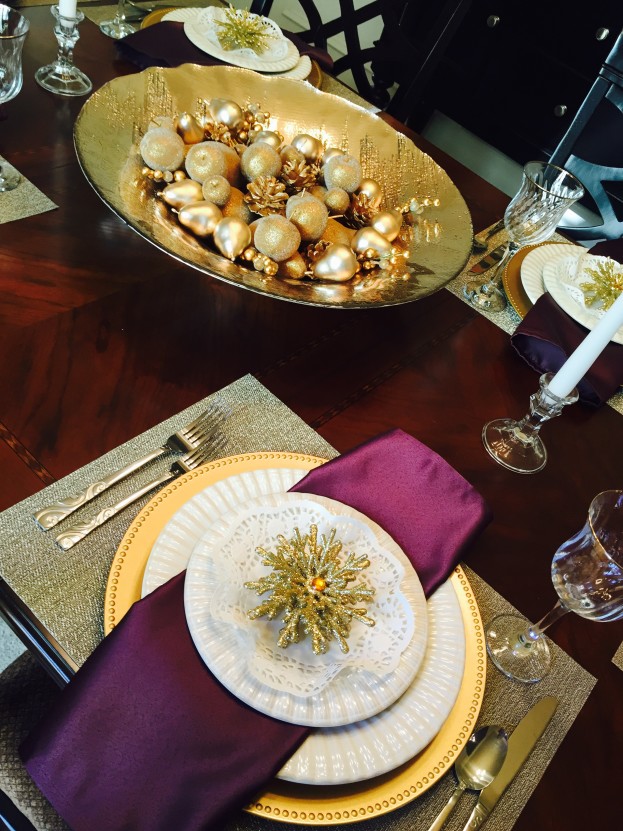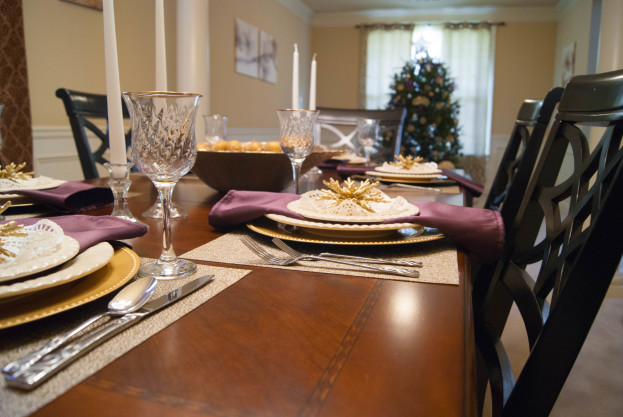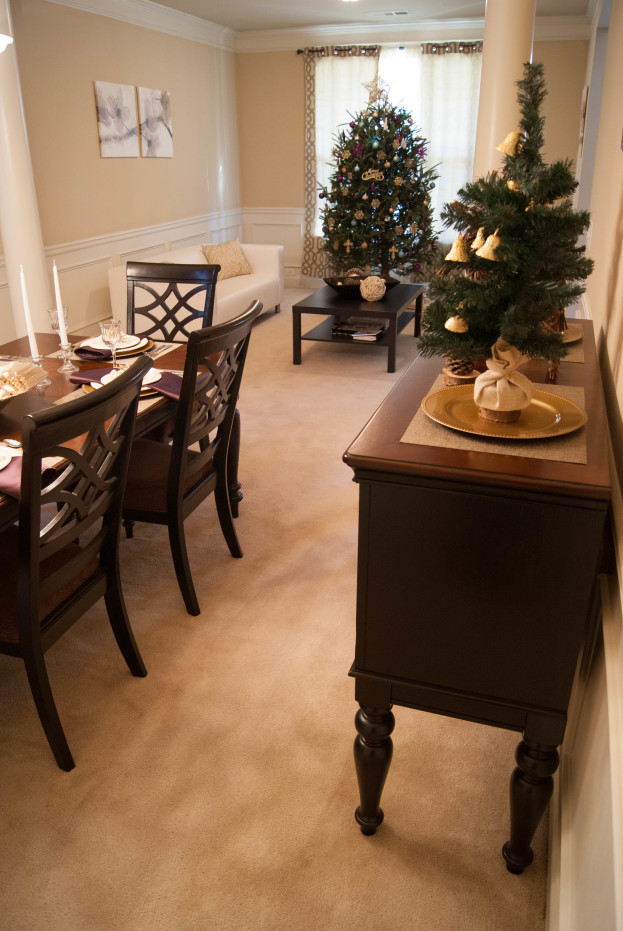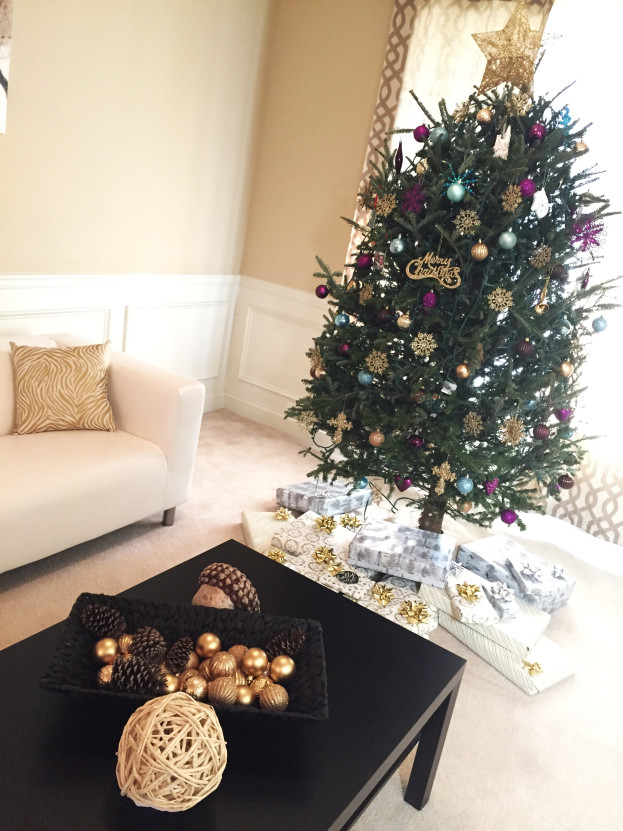 Happy Holidays from Our Family to Yours!!