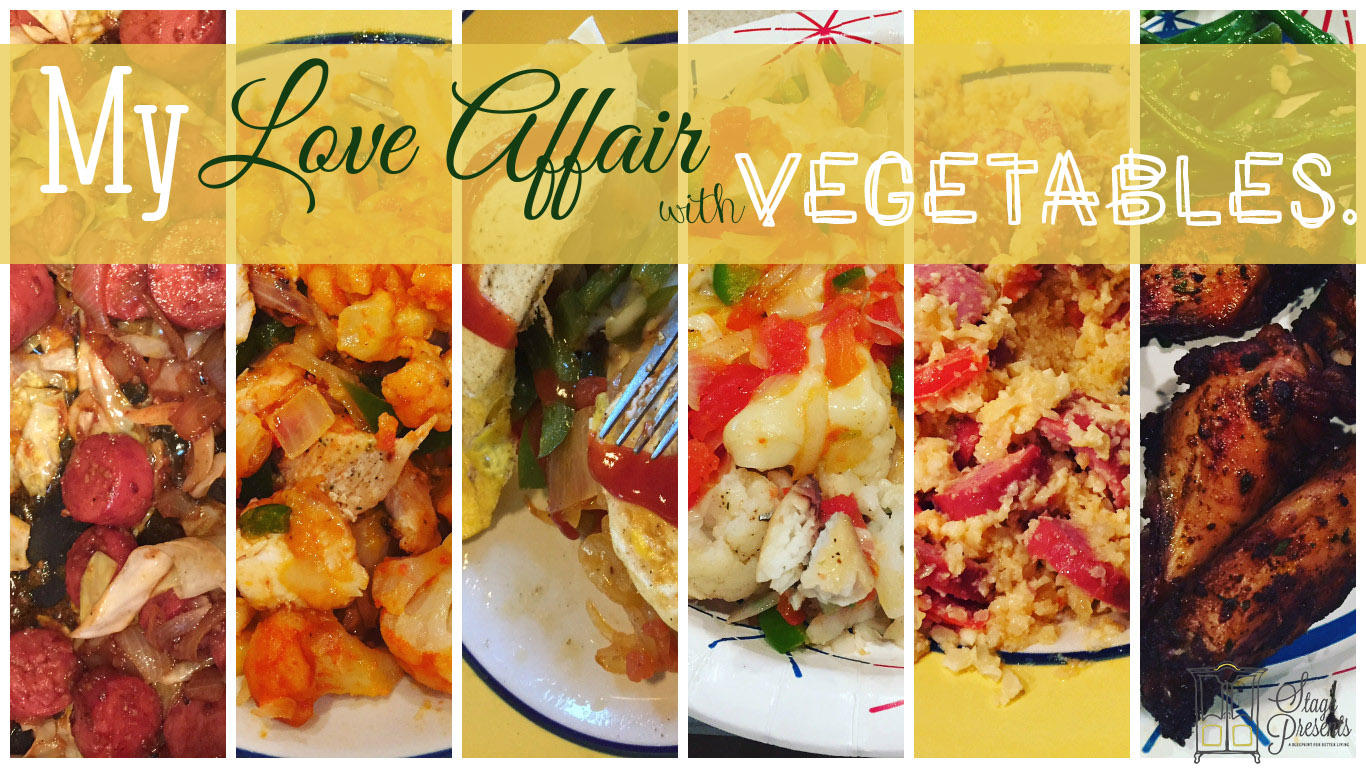 My name is Sheree and I am a "Carb-a-Holic", but I am also a diabetic, so those two things just don't mesh do they.  After a serious illness this summer, I was forced to choose my diagnosis over my addiction. So with that choice came the need for a change in the way I ate and in what I ate. Giving up rice and pasta I knew would be the hardest thing for me to conquer. But, I was scared enough that I was willing to let them go.  (Dragging My Feet The Whole Way)
After shedding more than a few tears for my life long affair with Macaroni and Cheese and Lasagna,  I got on Pinterest and started researching substitutes for rice and pasta, and what kept coming up for me over and over again was cauliflower. At this point, I think I had probably eaten cauliflower maybe once or twice in my entire life.  It seemed like Cauliflower was the Alpha and Omega to my new way of living.  And, I believed all the hype about Cauliflower Rice really tasting like rice, or the Faux Loaded Mashed Potatoes tasting just like the real thing.  I know you can't see it, but I am giving you my "Yeah Right" Screw Face.  You and I know that it is ALWAYS hard to duplicate the real thing.  As you can imagine, there were several both frustrating and failed attempts along this path of mine.  But, once I accepted that there was no magic pill or in this case vegetable things got easier.
So I began to broaden my horizons and incorporate all kinds of Vegetables, many of which I have been fans of all my life.  Like Onions… God I love Onions.  Then my Caribbean Roots started to kick in, after all the base of most of our most popular dishes starts out with seasoning and not typically ones you can shake.  So I started to throw in tomatoes, peppers, garlic, etc.  And low and behold my options became endless.
Yesterday, I received the results of my A1C test.  It is a test that diabetics have to take to make sure that their blood sugar is controlled.  Without going into details, the last test I took was totally off the charts and not in a good way.  The test I just received the results for was phenomenal.  They consider normal 6.99 and below and mine was 7.10.   It was such a joy to see my hard work and the hard work of my family pay off.   I include them in this because everyone in my house has had to make sacrifices for Mommy to eat right.  And, there has been no murmuring or complaining, or at least none that an occasional pizza didn't cure.
Whether you are diabetic, embarking on a life change, just deciding to go low carb or whatever your reasons are for choosing to add more veggies and protein to your diet here are some of my favorite recipes so far.   I have pretty much put my own spin on everything that I have tried and you probably will too, so be sure to share your secrets with us, or even share a link to your favorites in the comments below.  I look forward to reading all about it.
Cauliflower Rice with Garlic and Green Onion from Kaly's Kitchen
Low – Carb Mock Lasagna Spaghetti Squash Casserole from Kaly's Kitchen
Fried Cabbage with Sausage from Extreme Savings with Diva Desirae
Zucchini and Squash Au Gratin from Just A Pinch
Happy Eating from my plate to yours!!