FOSTER A LOVE OF READING IN YOUR LITTLE ONES ON READ ACROSS AMERICA DAY.
It's Dr. Suess's birthday today, as well as Read Across America Day, a nationwide reading celebration that takes place annually on March 2nd.  Reading has always been one of my favorite past times, and one that I have enjoyed passing on to my children. Today is Pajama Day for my girls in honor of Read Across America.  As much I don't love pajama day because I always worry they aren't warm enough.  I am up for anything that makes reading something that they can look forward to.
The Purpose of Read Across America is to motivate children to read.  It is an important factor in student achievement and creating lifelong successful readers. Research has shown that children who are motivated and spend more time reading do better in school. (source: NEA.org)
I am sure most of the little ones will come home buzzing about Dr. Seuss and reading.  Keep the momentum going and help  them decorate a cupcake for Dr. Seuss's Birthday!! Download your Coloring Sheet here!!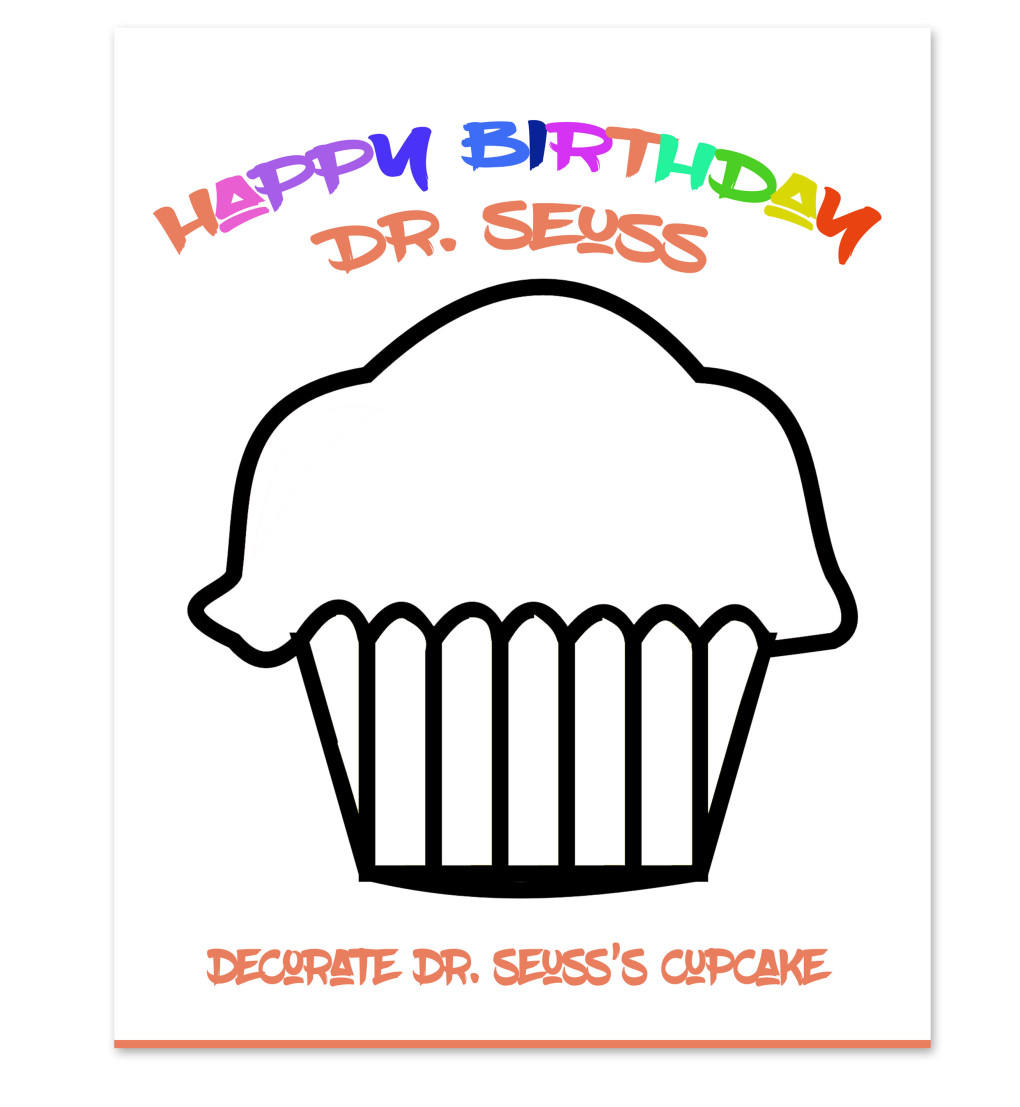 What is your favorite Dr. Seuss Book?  Our favorites are of course Green Eggs and Ham, Oh The Places You Will Go.  and And to think that I saw it on Blueberry Street.
Read More about Fostering A Love of Reading in Your Kids in an Older Post Here.