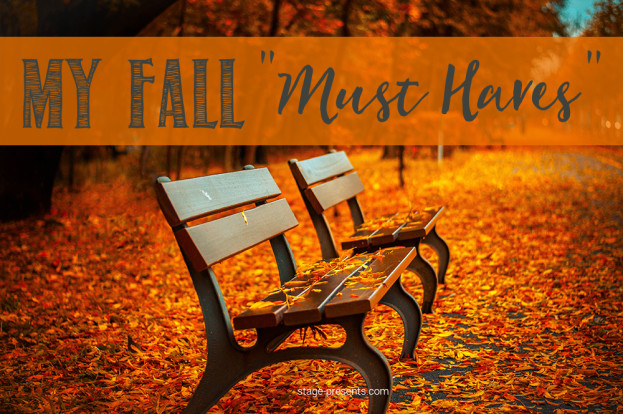 It is still warm here in Georgia, but the evenings and mornings are starting to get a little cooler.  That means, its time to start pulling out all my fall favorites and creating my Must Have Fall List.  I know.. yes, another list.. lol.
Scarves are a staple for transitioning temperatures.  They can dress up any shirt, blouse or t-shirt.  My favorites for the autumn weather are the Blanket/Oversized Scarf, the Infinity Scarf and the Knit Circle Scarves.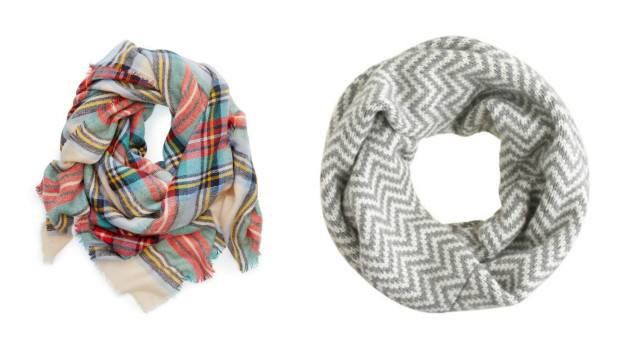 Not only do these scarves bring diversity to your wardrobe.  But, you can play with it for different looks.  Check out these fun ways to Style your Over-sized Scarf here and your Infinity Scarf here.
Boots and Boot Socks – Am I the only one who thinks they are equally important?  There is nothing more annoying than your trouser socks creeping down inside your boots.  Eeek….  I totally don't discriminate, I like all kinds of boots, thigh high, ankles, wedges you name it.  And, I try to get as much use out of them as I can.  I am especially obsessed with all the Fall Colored Hues… I have been searching for the perfect cognac colored boots for years.  And, the hunt still continues… These are some of the boots and boot socks on my wish list for 2015.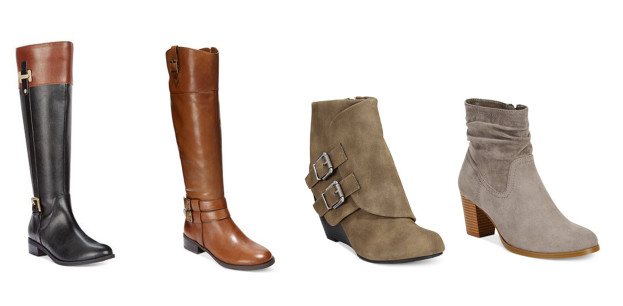 Photo Source: Macys.com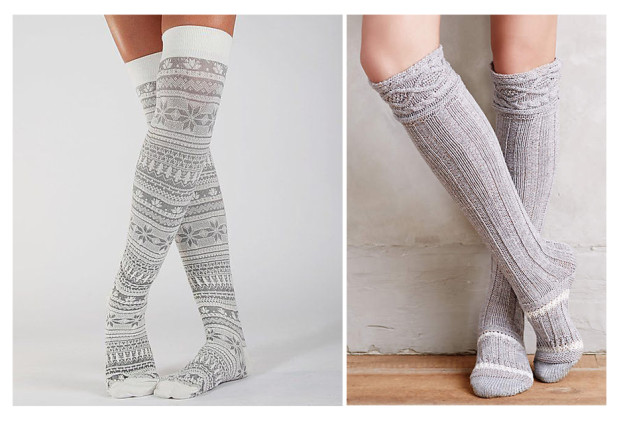 Dark Polish –  Even though I know that most people consider the French Manicure to be the Superior Standard.  I prefer a dark nail.  I try to wear some brighter colors in the summer months, just to mix it up, but I would perfectly ok with wearing dark colors on my nails all year long.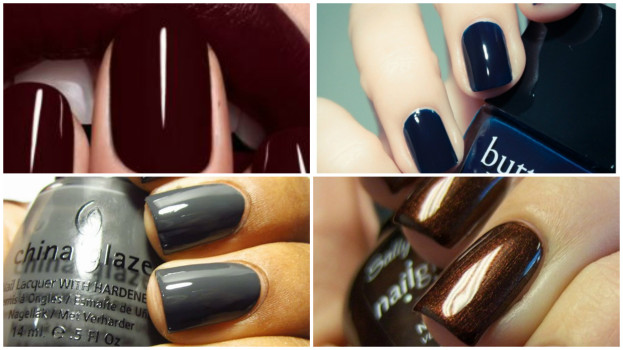 Photo Source: Polish Love Pinterest Board
Trench Coats: It's not cold enough for a winter coat, maybe still a little too warm for Cable Knits, and Turtlenecks.  But, just cool enough to pull out the Classic or not so Classic Trench Coat.    You can smarten up any outfit, with a well tailored trench coat.  Whether you are wearing it over yoga pants or a dressier pant, it can be the difference between soccer mom and Fly Girl….   Did I just say that?  Dated myself on that one.. but you get the idea, right?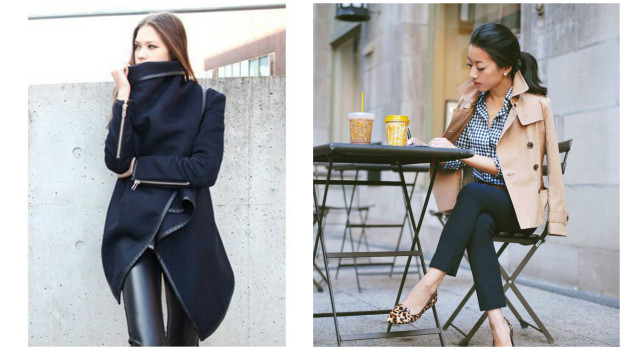 What is your favorite Fall Accessory?  Consider sharing it with us in the comments below.