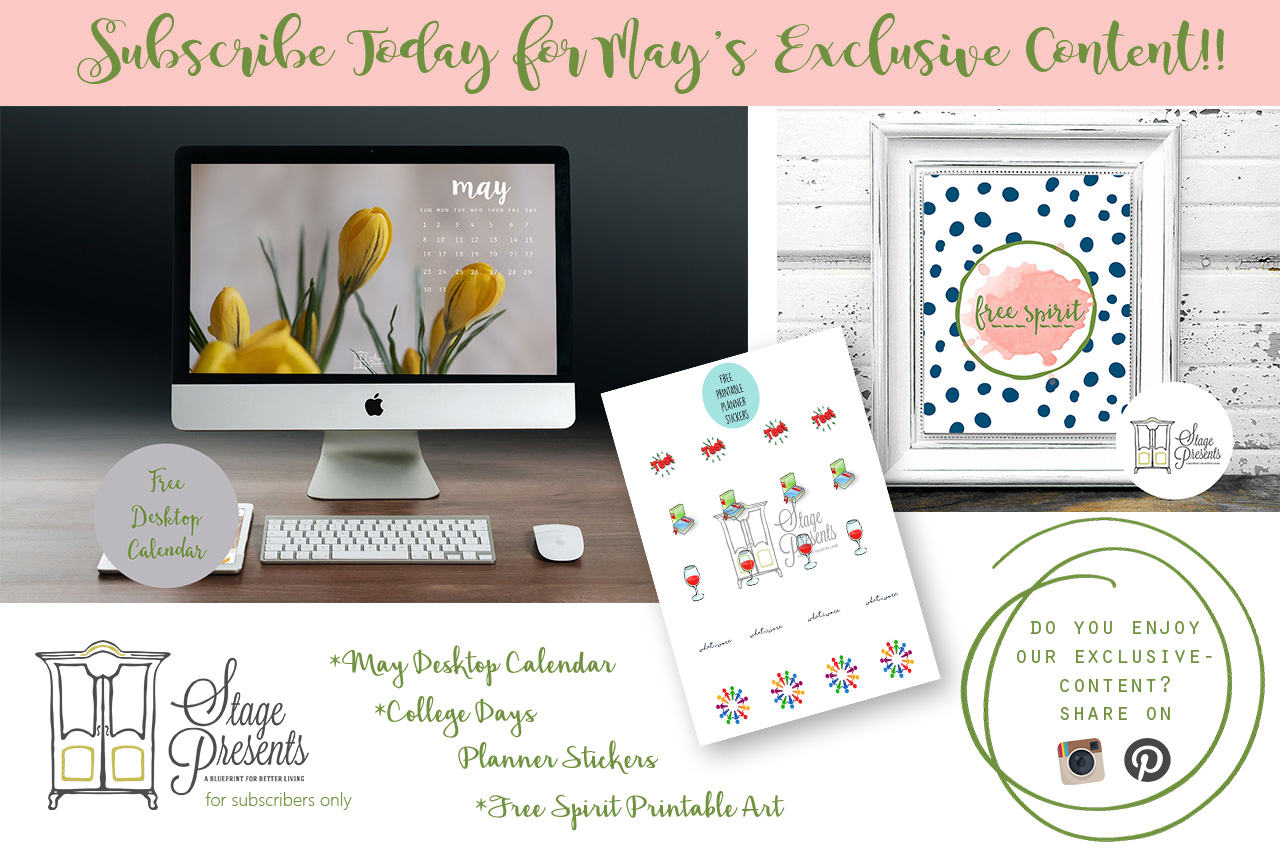 HAVE YOU SUBSCRIBED FOR MAY'S EXCLUSIVE CONTENT?
It's May!! Here is the South that means the End of the School Year and the beginning of Hot Days!! And. I for one can not wait!!  Check out May's Content –   Available Now for all Subscribers.
Get Your May Desktop Calendar – Your College Days Planner Stickers and Your Free Sprit Print.  Follow this link to download yours today.
Did you know that  when you subscribe you have access to all the Exclusive Content that we have shared over the past year?  And, it is still available for download today.  Here's a Peak at last month's Content.