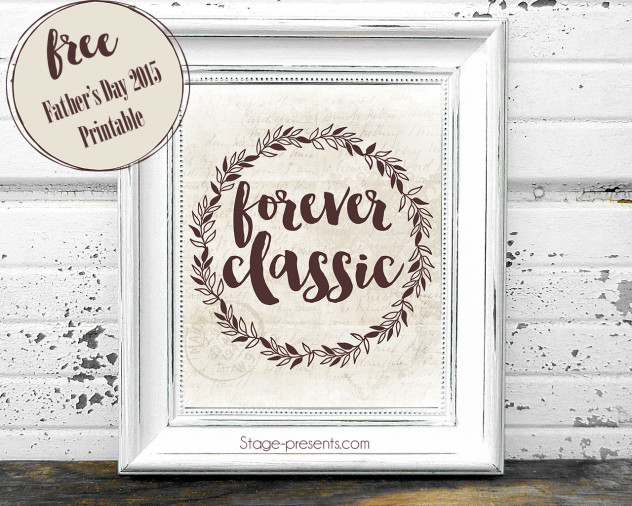 For Personal Use Only.  Do not Alter or Redistribute on Any Other Sites.
Can you believe it?  Father's Day is less than a month away.
There is no one quite like Dad, except maybe Mom, lol.   But, He's been your "Go To Guy", for as long as you can remember.  Nothing feels better or safer than Daddy's Hugs.  And, nothing sets you right again, like Daddy's Advice.  Let's face it, He's a classic.  Show him just how much he means to you with this Free Father's Day 2015 Printable.
Download and Print Here.