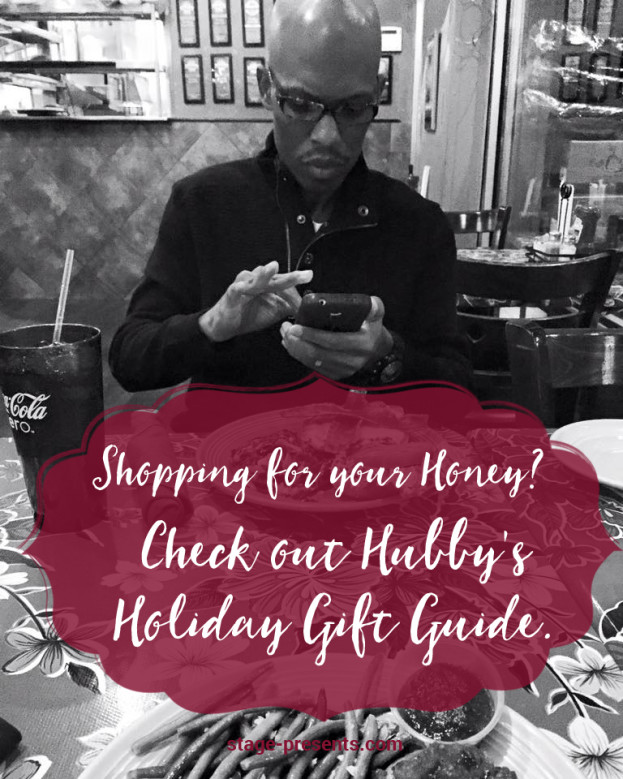 My husband is hard to shop for, and I guess so am I.  So for the last five years or so we have come up with a Christmas List for each other.  We never buy everything off the list.  But, it gives us some direction and help us pick out gifts the other will love.  You know #happyhusband + #happywife = #happylife.  LOL.  But, really his choices have always been so out of the box, that people started asking me for ideas on what to get their significant others.  This year, I asked him to come up with a list that I could share, and this is the end result.  As I was typing this, I jumped over into another browser and purchased a few of these to go under the tree.  Shhhh…. don't tell.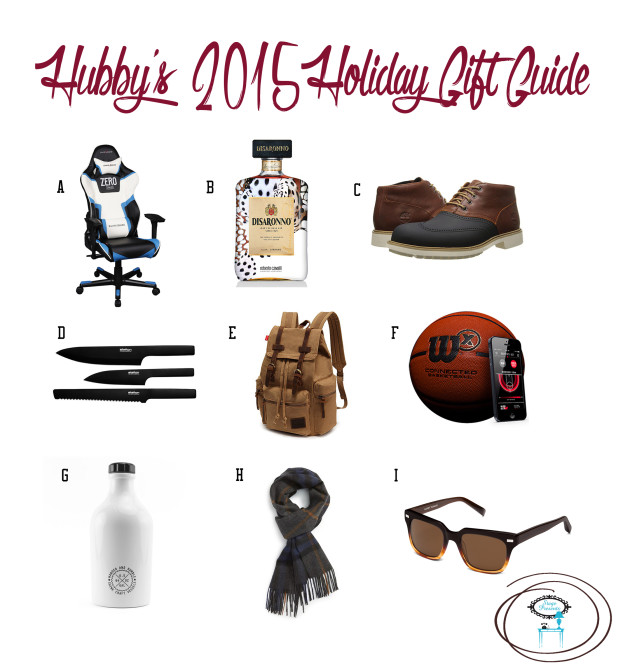 A. DXRACER Gaming/Office Chair
B. Disaronno Roberto Cavalli Limited Edition
C. Timberland Earthkeepers Stormbuck Duck Chukka
D. Stelton's Pure Black Knives
E. EcoCity Vintage Canvas Backpack
F. Wilson Connected Basketball
G. Wander & Rumble Growler
H. Burberry Heritage Check Cashmere Scarf
I. Warby Parker Old Fashioned Fade
Only you know your hubby, but I hope that this takes some of the Guess Work out of your holiday shopping!!