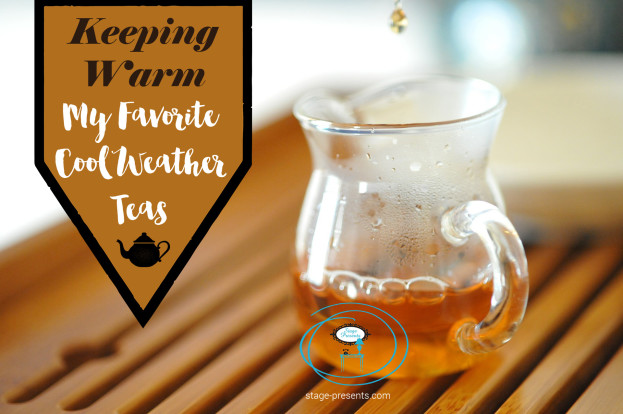 Even though I definitely consider myself a transplanted Georgia Peach, I am still very much a Jersey Girl at heart.  That being said, I suppose I should embrace the cold. But, the fact of the matter is that, I have now lived in Georgia longer than I lived in New Jersey. Over time, I have grown accustomed to the warmer climate.  So as much as I love this time of the year, I do not like the chill that comes with it, even if it is an excuse to purchase your Fall Must Haves.
I am always looking for something warm to drink during the fall and winter months.  I love coffee, but I know that drinking it all day long will jeopardize my already sketchy sleep pattern.  And, I love wine but some how I think drinking wine all day will mess with my productivity.   So… since I am turning into my Mom anyway.  I decided to start drinking tea, after my AM cup of coffee, of course.  After taste testing a lot more tea than I care to recall, I picked my favorites.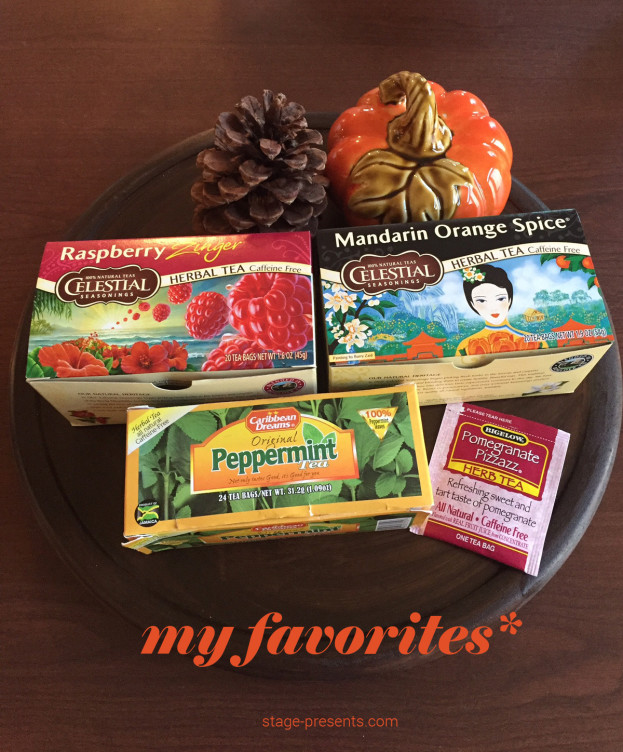 a.  Celestial Seasonings Raspberry Zinger b. Celestial Seasonings Mandarin Orange Spice c.  Caribbean Dreams Peppermint Tea d.  Bigelow Pomegranate Pizzazz
Herbal teas have long been praised for their medicinal benefit.  I didn't pick my favorites this way.  For me, herbal tea is all about the flavor and the experience.  As you can tell by my choices, I love fruity teas.   The peppermint tea was just something I am familiar with, because we drank it a lot as children, and it definitely has soothing properties.  I want my tea to simply be soothing, tasty, and warm.
What are your favorite non-coffee/non-alcoholic beverages that keep you warm during the colder months?