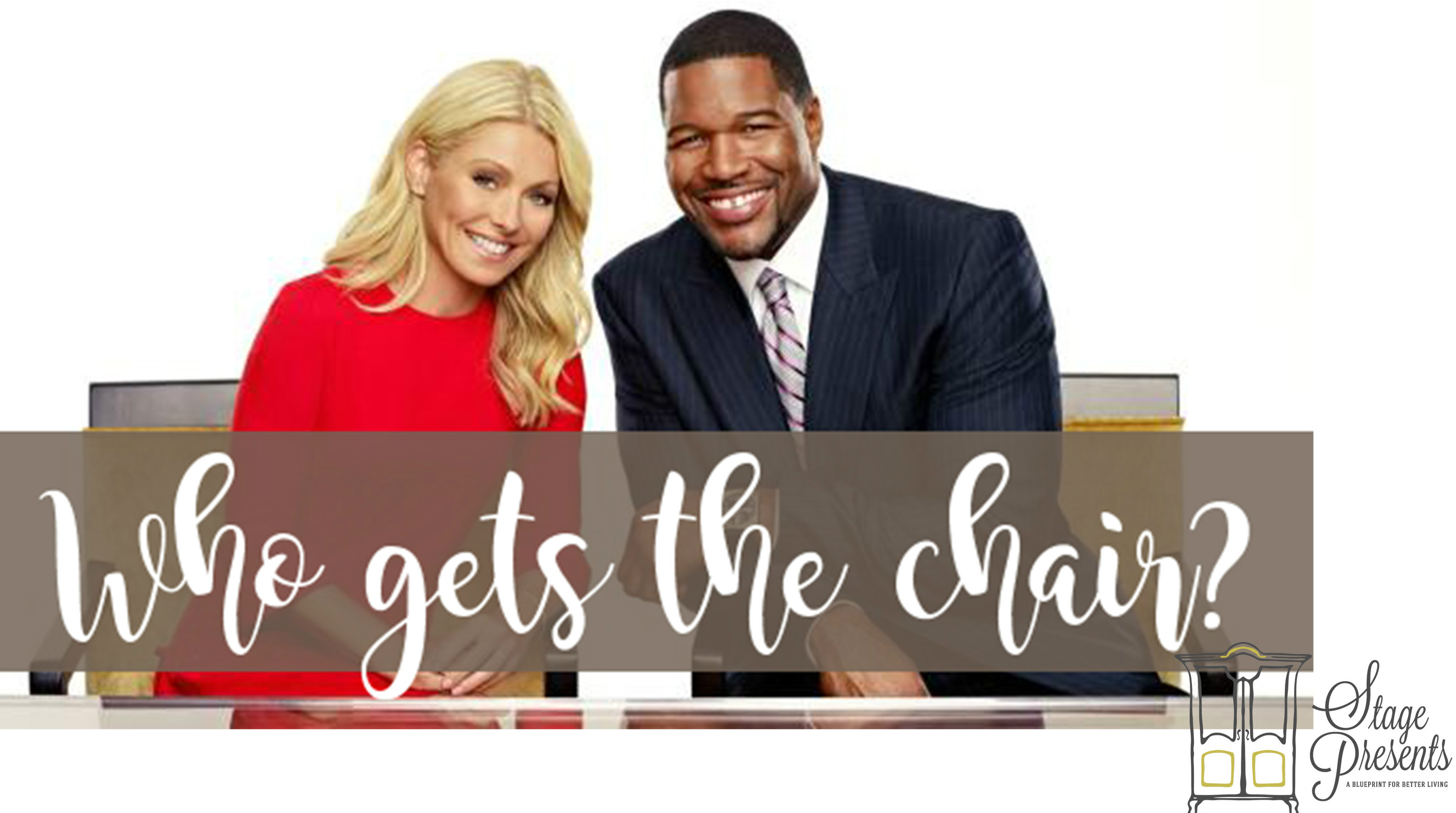 LIVE WITH KELLY….
Even though I am pretty sure that Gelman isn't gonna check with me to figure out who is on the docket to replace Michael Strahan, I've got opinions.  After all, I should have a say on who I invite into my personal space every morning.  Right??
Hubby works from home everyday.  So, as much as he would rather be watching ESPN,  I managed to suck him into my Michael and Kelly obsession. Now, I am pretty sure that Strahan had something to do with it. (After all he does have NFL affiliations).   That being said,  we both are pretty clear on who we don't want to see and who we think would be a good match.
DO LIST:
Todd Chrisley
Skip Bayless
Dennis Leary
David Ducovny
John Stamos
Cameron Mathison
Tia Mowry
Bettie White
Bette Middler
Tina Fey
Jimmy fallon
Peyton Manning
Melissa McCarthy
Clinton Kelly
DON'T LIST:
Anderson Cooper
Andy Cohen
George Stephanopoulos
Kobe Bryant
Elisabeth Hasselbeck
Cedric the Entertainer
David Schwimmer
Matthew Perry
Erin Andrews
Neil Patrick Harris
Howie Mandel
Matthew McConaughey
Josh Groban
Who would you like to see on Live with Kelly?  Share your response here or Post a Picture on Instagram with the hashtag #whogetsthechair.