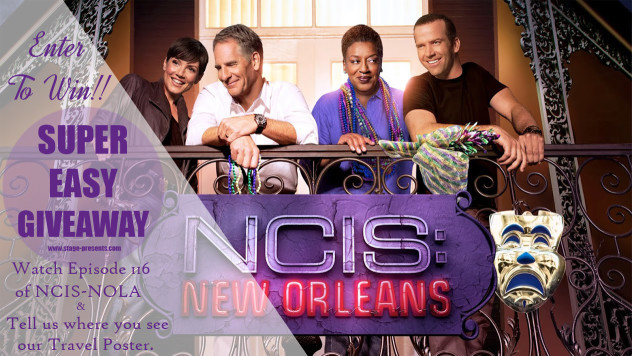 If you follow us on Facebook and Instagram, then you probably already know that one of our Travel Posters from Our Etsy Store was purchased to be used in an upcoming episode of NCIS – New Orleans.  We were told that it may or may not be seen once the episode was actually filmed, but, we just got confirmation today that it will in fact be seen in Episode 116 on February 24, 2015 on CBS @ 9/8C.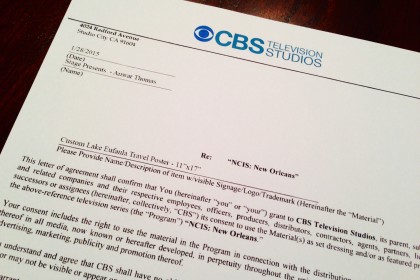 So, let's have a little fun.  The first person to tell us where in the episode our Travel Poster shown below was featured (in as much detail is possible), in the Comment Section Below, will get two Digital Prints of their choice, from Our Etsy Store.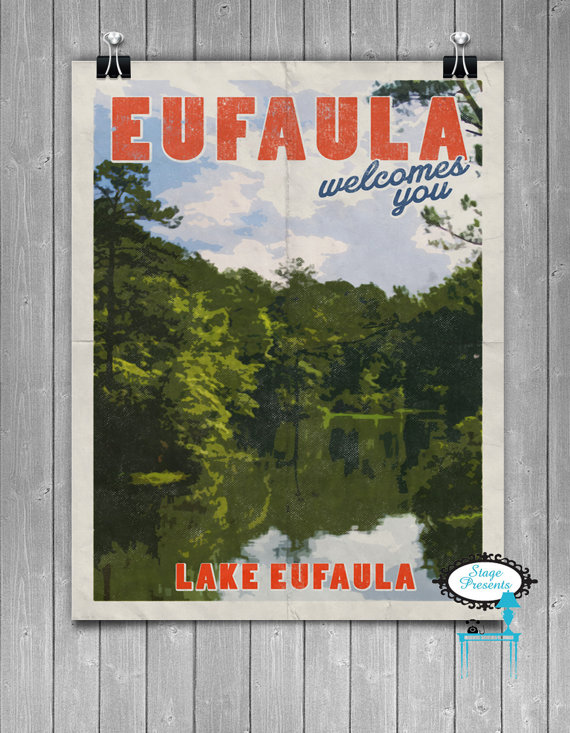 This will probably be one of the easiest Giveaways you will ever enter.  Just watch the show, and try to beat everyone else back to the comment section.
UPDATE:  February 25, 2015 9:00am
Did You See It? It wen't by really quickly. It literally was in the first minute and 33 seconds, of the show, if you blinked like we did, you missed it. We had to go back and watch it, too. But, we still want to give you guys an opportunity to win these digital prints, if you can answer the following trivia question.   Answer in the comments below, and or in the comment section of our Facebook Page.
Name (4) individuals who played in the NFL that were originally from Eufaula, Alabama.