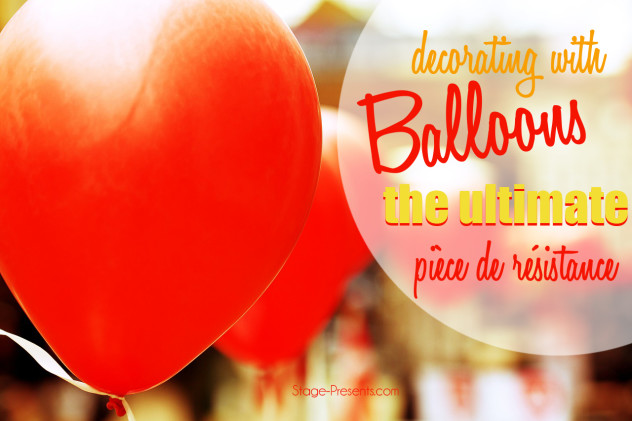 Although seemingly simple as far as Party Decor goes, Balloons are still the ultimate "pièce de résistance", for even the most extravagant party themes.  More and more often, I am seeing Party Planners  incorporating balloons into their designs to take their events to the Next Level.  Here are 3 of my favorite ways to decorate with balloons.
1.  The Ever Popular Balloon Back Drop:  From Birthday Parties to Weddings these Back Drops are Popping Up Everywhere… (Pun Intended).  I love how much versatility this affords.   You can use a variation of colors, go Ombre or even throw in some textured looks and patterns.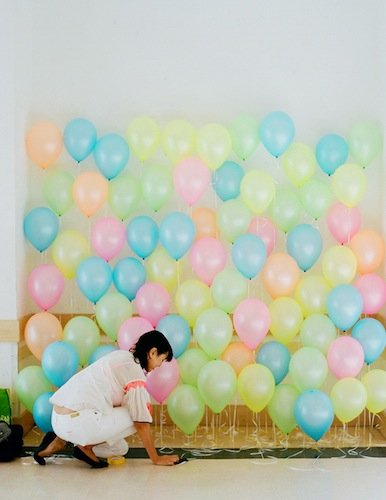 Photo Source: PopSugar.com
2.  Word/Letter/Symbol Balloons:  Right Now this is my favorite Balloon Trend.  Because well it's CUSTOM.  You can personalize it with your name, the type of event, even your theme.  You can twist it and turn it to fit whatever you need.  It's almost like a Monogram, your Personal Stamp.  And, One can never go wrong with a PERSONAL STAMP, in my humble opinion.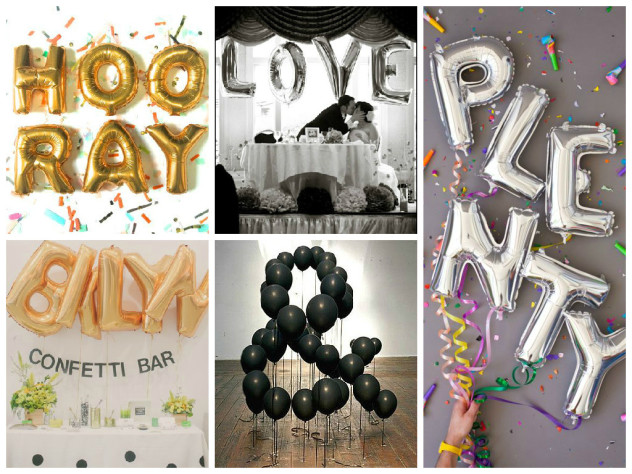 Photo Source: Pinterest
3.  Balloon Table Centerpieces:  Your Table Centerpiece should always bring THE DRAMA.  You can fashion and shape your balloons however you like, whether you shape them into flowers, use them to create a table wreath, or make them into  Hot Air Balloons. Your centerpiece should serve to transport your guests to somewhere fun and whimsical, and put them in the mood to PARTY. Currently, I am kind of obsessed with the Hot Air Balloons centerpieces.  They are so festive and can work at almost every event. They are more than likely going to be a big part of the next party that I throw.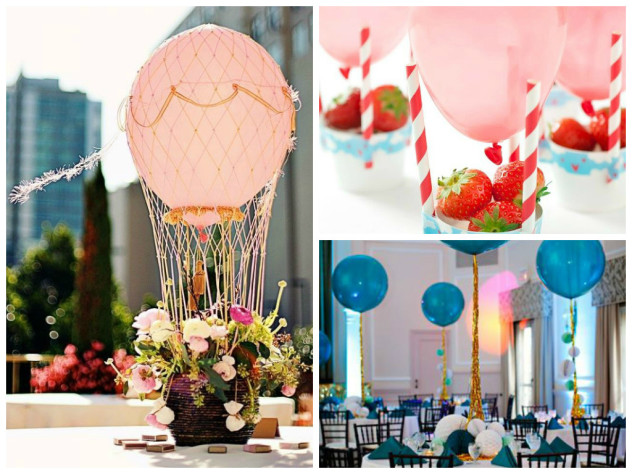 You have just finished reading: Balloon Trends – The Life of The Party.  How do you use Balloons to "Turn Up" for Your Events?  Consider leaving a comment below.