I was both excited and nervous about my baby girl heading off to Kindergarten.  There are way too many reasons to name.  But, 1 BIG reason was that she has numerous food allergies, and can never be without her EpiPen.  We have known about all of her allergies for years, and she knows what she can and can not eat.  But, I couldn't help but worry about her eating something that was on her NO GO List.  In addition to that she is a Picky Picky Eater.  As any parent who has a picky eater knows, having a child with these kind of issues can make things difficult, and, can turn you into a short order cook.  There is very rarely anything that she always loves and she tires of food easily.
So of course, my first thought was what am I going to feed her.  I went to favorite spot for ideas.  You guessed it Pinterest using this Search. I knew that she needed variety,  just to ensure that she was eating enough to be productive during the school day. My next thought was the Bento Box (pictured here).  There were so many different kinds to choose from, and  many different price ranges too.  I had pretty much settled on them.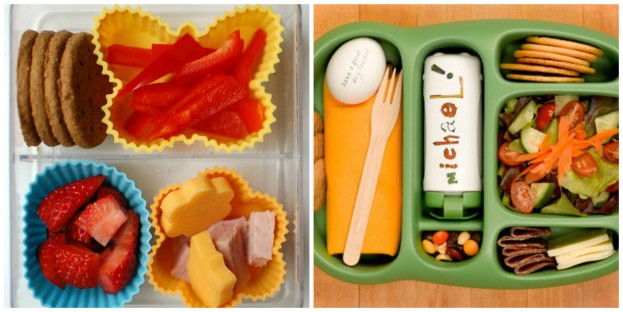 Photo Source:
But, then ….  on my weekly Grocery Shopping Trip, I ran across the Rubbermaid LunchBlox for Tall Lunch Bags.  This set up was perfect for us because of the the Tall Hello Kitty Lunch Bag, that we had already purchase for our little one.  And…. it happened to be on SALE, another plus.  We started trying it out, the week before school started just to see what could fit in it.  Since she most likely would not be eating the school lunch for fear of an allergy mix up, I wanted to make sure that her lunch would be something that she would enjoy.  I did not want her to feel like she was missing out.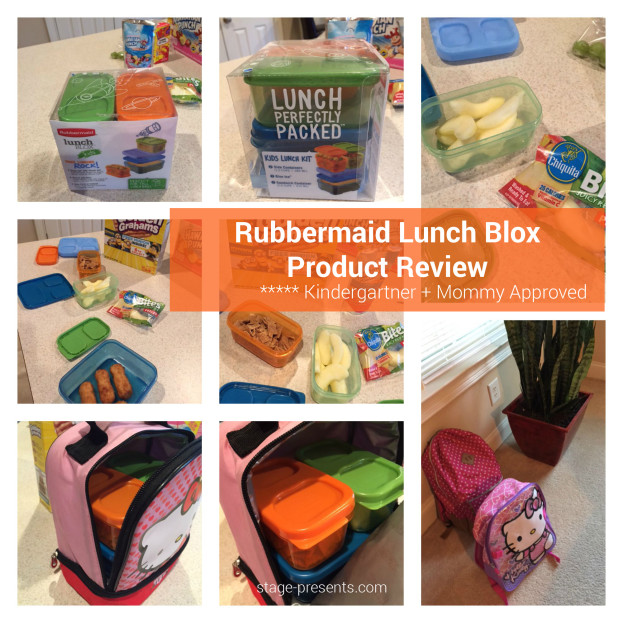 First, I wanted to make sure that she could open it by herself. ☑
Second, I wanted to make sure that we could keep her fruits, veggies and drinks cold.☑
Third, I wanted to make sure that the ice pack that came with the bag wouldn't melt through out the day and make a mess. ☑
The Rubbermaid LunchBlox passed all my tests, plus it's Microwave Safe, Dishwasher Safe, Freezer Safe and BPA Free, as listed on their website here.
It's no Easy Feat to please this Mommy.  So this product gets the Stage Present's Stamp of Approval.