I think I am part of the "Energy Crisis".  I have been soo sleepy lately.  I am hoping that since this week is Spring Break and hubby is off, I will be able to sleep in some days and maybe even score some day time naps.  [Scoffs!!]
That being said, right now…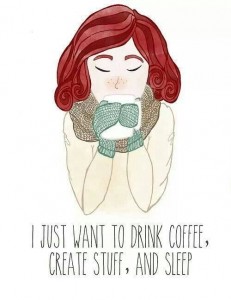 Now, that I am done decorating my Spring Table: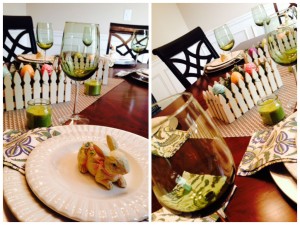 and added a pop of color to the kitchen window sill with my colorful chalkboard planters and fresh herbs.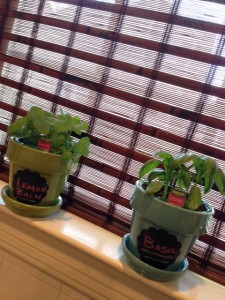 and put up my re-purposed spring wreath.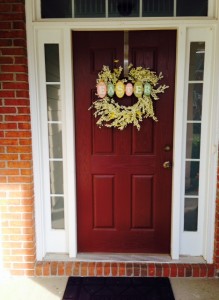 The only thing I have left is to decide on is planters for the front door and whether or not I am doing just greenery or flowers.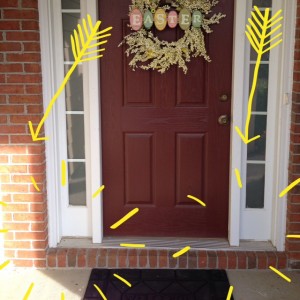 In my search, I ran across this – 100+ Spring Planters.  Soo many choices, so little time.  Also, living in Georgia, I tend to want flowers and greenery that deter mosquitoes.  I only recently realized that this was an option.  Which is a good thing because the mosquitoes love me and the kids. Ugh!!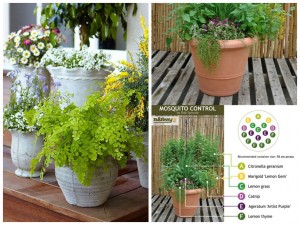 And, yes I am still obsessing over Easter Egg Decor Design.   Check out these links here and here.
I think I am going to cheat and work on the Easter Eggs with the kids this week, over Spring Break.
Finally, here are some cute Easter Printables.
Hope you all have a great week!!