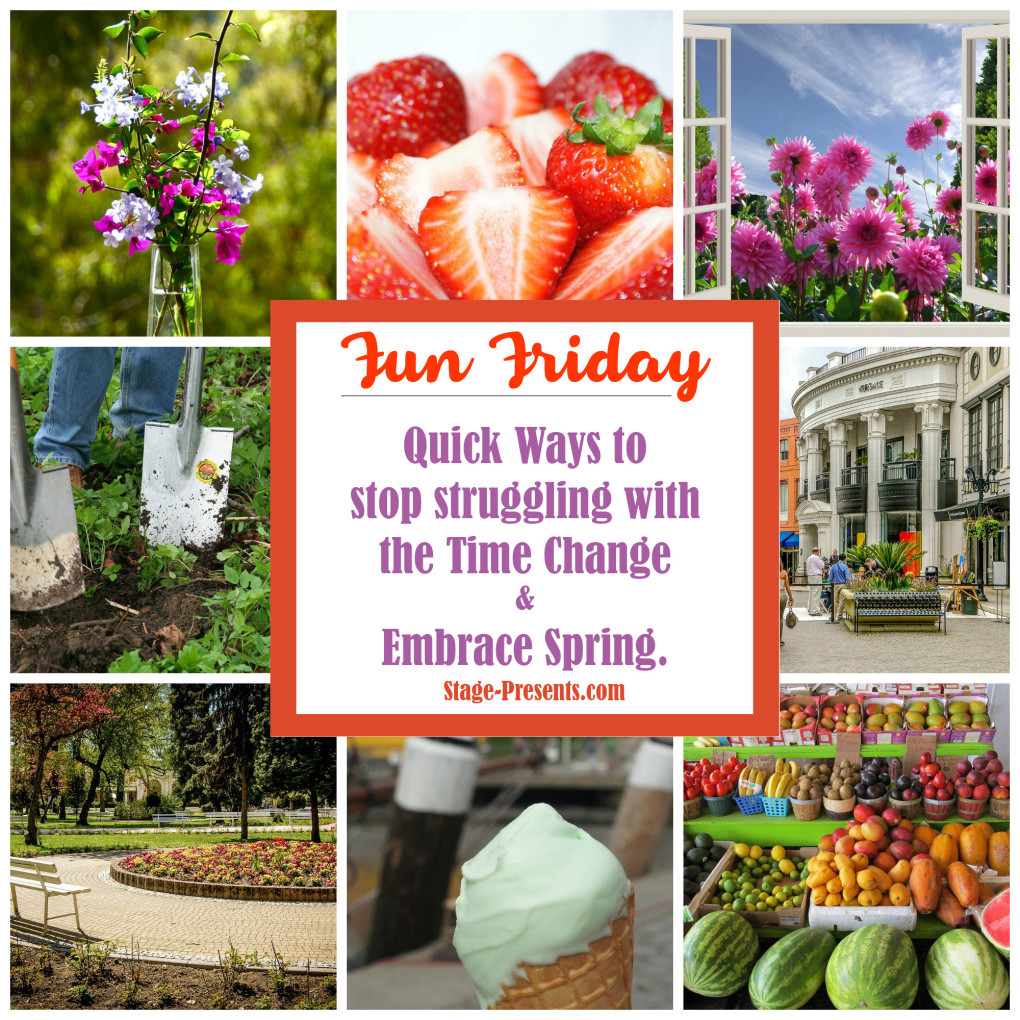 Spring is here, finally, and you couldn't be happier, but you still haven't adjusted to the Time Change.  At least, I know that I am still struggling.
I am still craving that hour.  I am not sure if it's Mind Over Matter.  But, for me moving into the New Season calls for some change to my routine.
Here are some things that get me back on track, and psyched for the new season.
1.  Bring the Smell of Spring inside by throwing open the windows and letting the Fresh Air In.
2.  Fresh Flowers – I would have fresh flowers in every room, if it wasn't so pricey.  So I try to keep Fresh Flowers in my Kitchen.
3.  Hit Up a Local Farmer's Market.
4.  Indulge in some Fresh Fruit and Vegetables.
5.  Get Out in The Sun.  Take your kid's to the park.  Get outside and talk a walk.  Hibernation Season is Over.
6.  Get Your Hands in the Dirt.  Whether you are planning a full fledged Garden or just some Flowers for the Front of the House.  Feel that Earth.
7.  Indulge in a Warm Weather Treat.  Get An Ice Cream Cone or Buy Some Ice Pops.  (That should score you some Mommy Brownie Points.)
8.  Retail Therapy.  It's almost time for Sandals, Sundresses, Sunhats, Sunnies, Etc.  (And, have you purchased your Easter Outfits yet?)
It's Spring — Embrace It!!