Much like the beginning of fall, the beginning of Spring started very off kilter.  The day starts off very cool and ended with temperatures upwards of 70 degrees.  We are more than 30 days into Spring and things seem to finally be evening out.  I have been reluctant to switch out my seasonal clothes, especially for the kids.  But, I have had my eyes on several pieces that have made my Must Have List for Spring.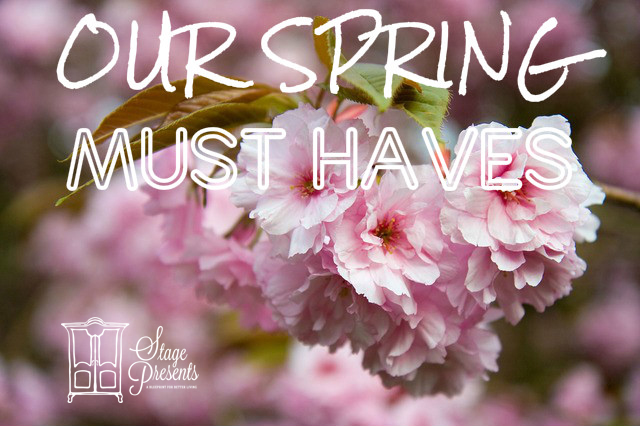 Spring Tops – This covers so many different items.  Something I ALWAYS swoon over during Spring is the Spring Trench Coat. This is essential to this time of year, because it is a transitional piece, which means that you can wear it to bridge the gap.  It will keep you both stylish and warm while the weather adjusts and while they figure out exactly what temperature is comfortable in the office.
Especially during this time of year, there are so many styles as well as color options available.    Also, on my radar this year are the Spring Caftans/Kimono Style blazers that can pull an outfit together and keep things breezy all at the same time, depending on their cut and composition.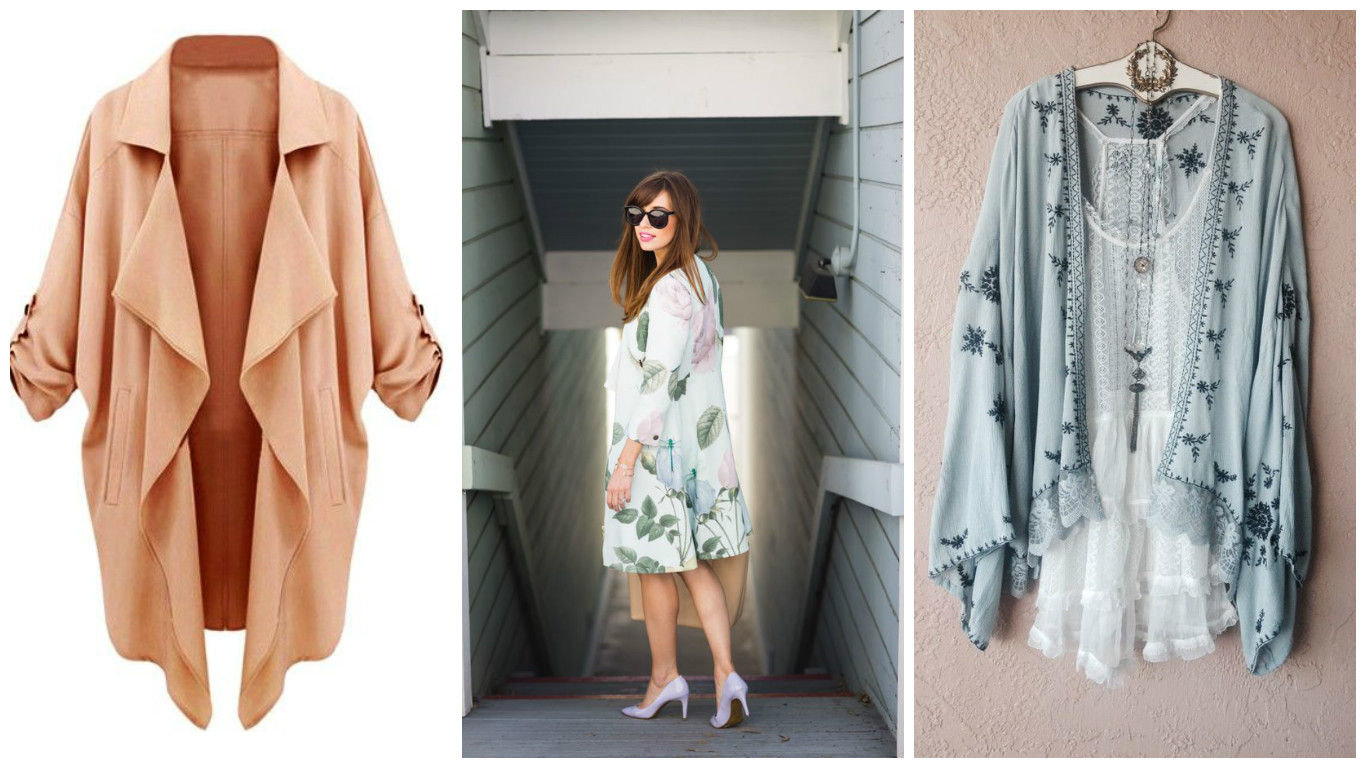 Spring Tops – Clickable Links
Spring Scarves
– I love a light weight scarf.  I never want to wear anything to heavy when the seasons are changing.  But, sometimes you have to "protect your neck".  I don't always need a jacket, as long as I can keep my neck protected. For me personally, that can prevent me from entering the season with a cold.  Besides its practical purposes, there is something romantic and airy about them.  With floral prints being a big trend this season, there are many choices available. The
Boho-Chic
look seems to be very popular this season as well.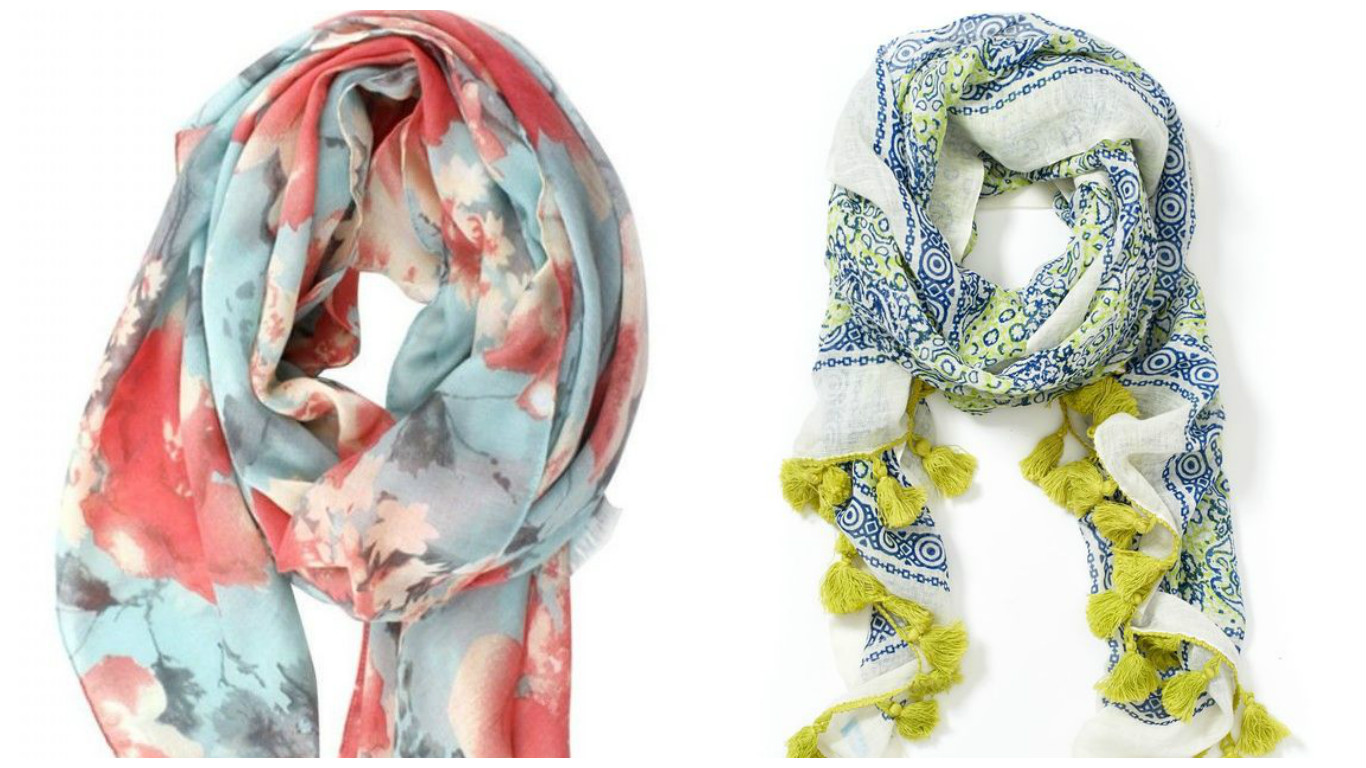 Spring Scarves – Clickable Links
Spring Jewelry – Spring Jewelry Trends always leans towards the beach/coastal look, to coordinate with the other fashion that is out  there.  I find myself drawn to turquoise and corals at this time of the year.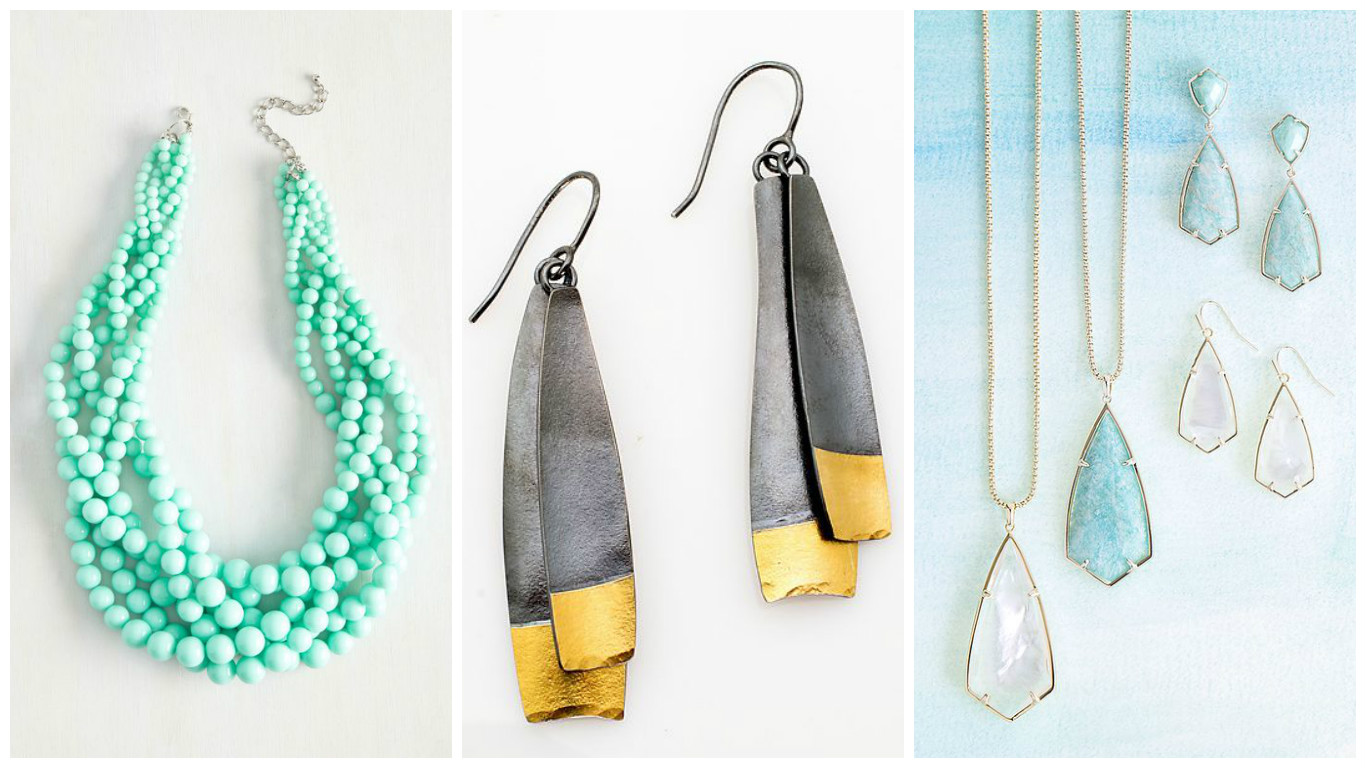 Spring Jewelry – Clickable Links