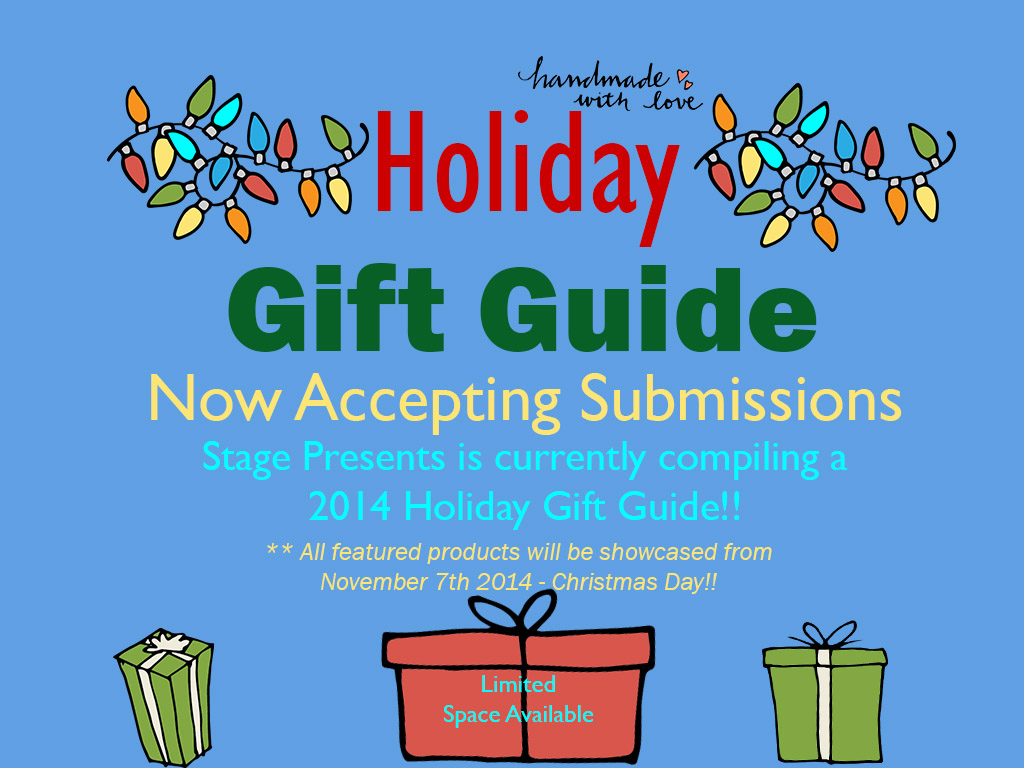 Hey Guys,
I am so happy with the response that we have received for the "Handmade with Love" Holiday Gift Guide.  You all have submitted so many amazing products, that frankly it's hard to choose. :-).
So, I just wanted to jump on and give you an update.  As of right now, the following Categories are CLOSED.
For Her
For Infant/Toddler
For Home
I have received soo many jewelry submissions, that I am considering making a category just for that.  I will keep you posted.
I am still looking for items for the following Categories:
For Him
For Couples
For Pets
For Foodies
For Fitness Buffs
I think I have responded to everyone who has sent out a submission, at this time.   If I have somehow missed you please reach out to me again, via shereethomas@stage-presents.com.