I have absolutely fallen in love with teal this year.  Check out some great inspiration pieces, I found on Pinterest..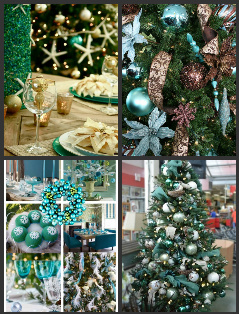 In fact, I got my color scheme for one of my Christmas trees (still a work in progress), from these pics.
Here are the ornaments that I purchased for the tree, and my Table Centerpiece for Formal Dining Room.