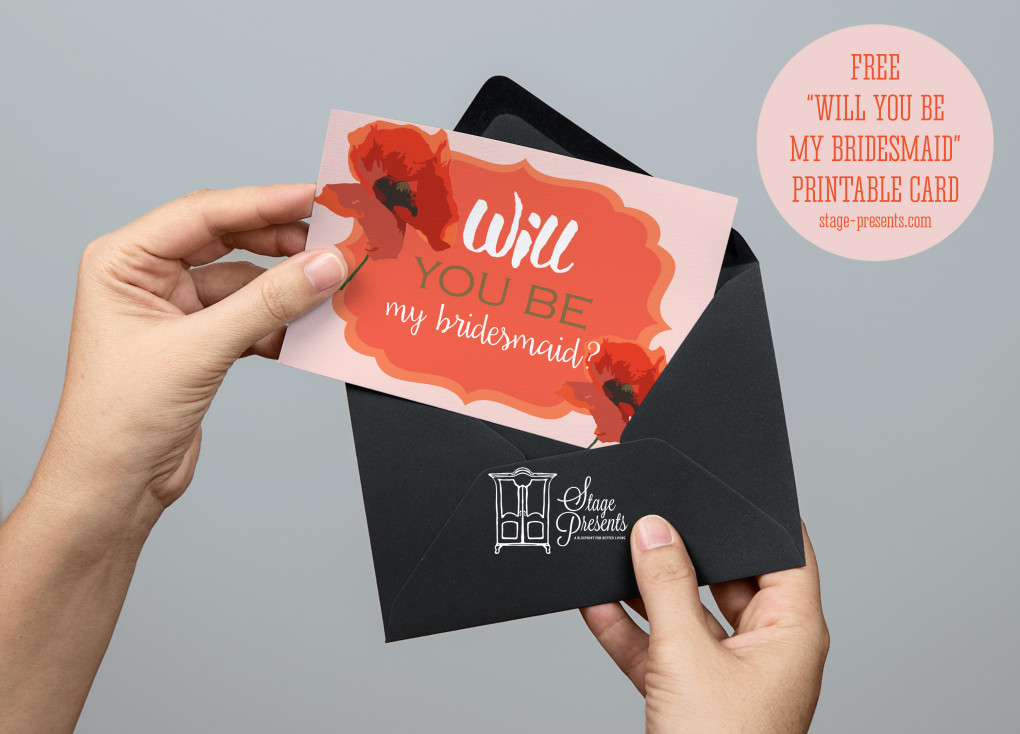 Updated Post: NEW "Will You Be My Bridesmaid" Printable Card (plus access to the 2015 Edition)
According to The Knot, the most popular months for weddings are June, August, September, and October.  But, I find right after Valentine's Day everyone goes into Bliss Mode.  So, it is s no wonder that my Instagram and Pinterest News Feeds are going crazy with Wedding Trends, Engagements, Proposals and all Manner of Marital Bliss Odds and Ends.  Even though those days are gone for me,  and technically I am no longer a newlywed (even though sometimes I feel like it), I can't help but to get caught up in the fervor and the fever.  After all a wedding is just the ultimate celebration and many of the ideas can be tweaked for party planning, all across the board.
One of the trends that I absolutely love are the "Will You Be My Bridesmaid Ideas".  As far as questions go, after you accept his proposal, the next and most important question is who will stand by you on that day.  For me, the answer was easy, it was the person who had always stood by me, my sister.  I wish that I would have thought of this idea back then.
The market is flooded with "Will you be my Bridesmaid" Kits, Boxes, Wine Bottles and Cards.  So, if you know me and my love for all things Printable, Stationery, and Personalized,  then I am sure it's no surprise that I am considering adding a "Will You Be my Bridesmaid" card to Our Etsy Store.  The Design process is always full of Do Overs and Corrections, Subtractions and Additions, so that is a work in progress.  But, coming soon.   I am always my hardest critic, but I really dig the way that this one came out.  So I thought I would offer it up as a FREE Printable for all those embarking on the Amazing Bride Journey.
Looking for more Wedding Items – Check out what  we have in Our Etsy Store.