Black Friday, better known as "Black and Blue Friday" in some parts of the country, is fast approaching. Deals and steals galore, right? Not in all instances. There are some deals to be found but unless you are a die hard Black Friday shopper, your time would be better spent digesting the Thanksgiving dinner you just ingested.
1.  Shop at stores that allow you to wait in line inside such as Walmart.
2.  Compare regular prices to Black Friday prices. I have seen instances where the Black Friday price is only $5 cheaper. Is driving around town, in the cold really worth it?
3.  Stock up on clothing. There are many more stores that have deals on clothing than toys and electronics. Believe it or not, this is a good time to buy Christmas PJ's.
4.  Leave purses and other unnecessary objects at home. There are thieves that target Black Friday shoppers.  Be aware of your surroundings.
5.  Place purchases in the trunk, and out of view. Smash and Grabs are prevalent around this time of year.  Not something you want to come back to.
6.  Don't go Black Friday shopping at all. You have a month until Christmas and there will be many more sales and similar deals.
7.  Go early. Some stores give out tickets for items such as TVs and computers before the sale actually starts. When the tickets go, the items are done.
8.  Don't get your hopes up. Most stores don't follow the rules set forth in their advertisements. Their job is to make money, not to accommodate you.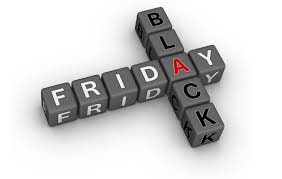 written by my darling husband (dh) – Anwar Thomas
**For more information on this year(2015 Black Friday Sales), follow this
link
.**
(Updated Yearly)