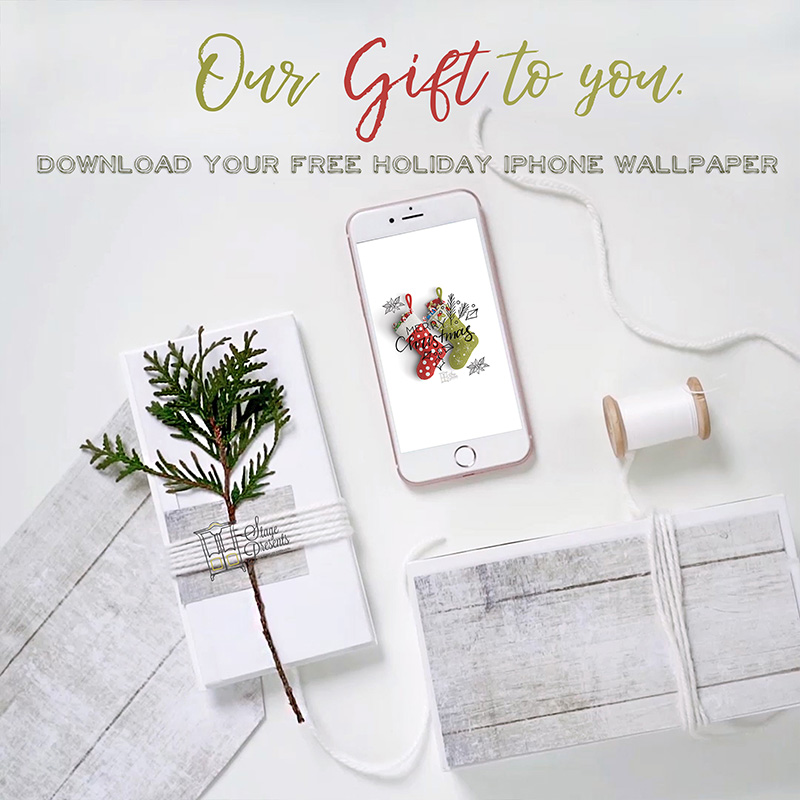 Stocking Hung… Outfits Chosen… Egg Nog Spiked .. and you are all ready for Christmas.  Seems like a perfect time to Dress Your iPhone for the Holidays.  Grab your Free iPhone Wallpaper here.  Like and Share…
Click Here for Directions on How to Install Your iPhone Wallpaper.
And … Happy Holidays from your Stage Presents Family.