I have always been a over thinker.  Launching Stage Presents and settling on a definitive concept was no different.  There are several reasons for this.  I kept feeding into the voices that told me to find a niche.  The only thing about a niche, is that it kind of paints you into a corner.  And, I just couldn't reconcile that thought in my head.  Stage Presents was created as a way for me to share my passions with the world.  Passion (from the Latin verb patī meaning to suffer) is a term applied to a very strong feeling about a person or thing. Passion is an intense emotion compelling feeling, enthusiasm, or desire for something.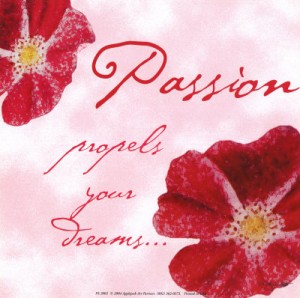 And, as I grow and mature the list of things that I am passionate about has grown, and some  things have dropped off the list.  I would contribute that to the fact, that I am a woman, a wife, a mother, a daughter, sister, and the list goes on and on.  Surely, things that were important to be me at 20, and even dare I say 30, don't resonate so loudly at (GASP) 37.
If you are joining me on this journey, here is what you can expect from Stage Presents, a little bit of everything.  You can expect anything from great recipes, to home decor items and ideas that tickle my fancy.  Things that I find inspiration in from around the web and real life, or even just things I covet.   You will find information on sale items for yourself, your kids, your significant other.   You can ask questions, or inquire about things that are important to you.  You may get a glimpse into my personal every day life, and even hear me gush or gripe about motherhood.  Stage Presents is a reflection of me, with all my intricacies.
Also coming soon, you will have access to our Home Decor Store!!  It will have accessories for pretty much every room in the house, and for various tastes.
I appreciate all the support that I have received thus far from everyone who chose to like, follow and recommend this page to others.   So, jump right on in and follow the blog here!! Follow us on Pinterest here!! Or on Twitter here.