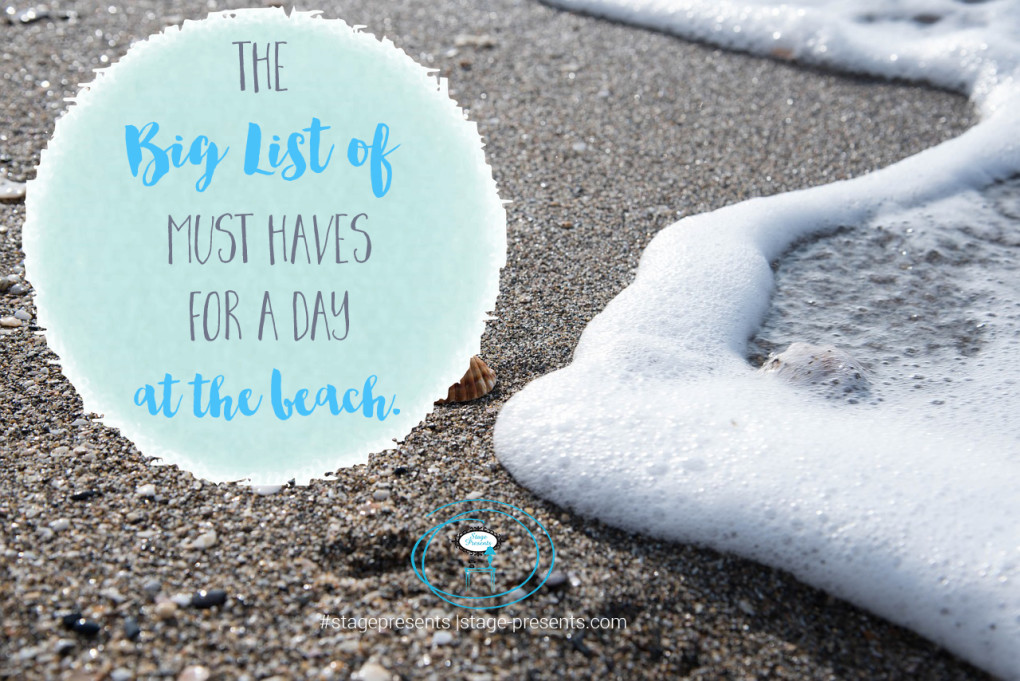 You Are Headed to the Beach.  Chances are, depending on where you live, the beach is no where close to home.  That means you need to be prepared, especially if you are traveling with little ones. It's been a while since we have been on the beach, so we wanted to be prepared.  And, we managed not to forget ANYTHING.  Is the beach on your agenda for Summer 2015? If it is check out this Big List of Must Haves.
Accessories:
Beach Towels
Beach Bag
Big Floppy Hats
Sunnies
Flip Flops
Cover Ups
Extra Large Spray Bottles (to fill with water to wash off your feet before you get back in the car)
Floaties
Camera/Cell
Back Up Batteries
Speakers
Beach Pail and Shovel
Food and Beverages:
Cooler
Water Bottles
Juice
Fruit
Beach Friendly Food (anything that will do well on ice)
Snack Food (Dry)
Don't Forget to Bring some Cash for Beach Vendors/Rentals
Relaxation:
Beach Chairs
Beach Blanket
Beach Umbrella
Preparation:
Sun Block Lotion
Aloe Vera Gel
Wipes
Lip Gloss with SPF
First Aid Kit
Extra Set of Clothing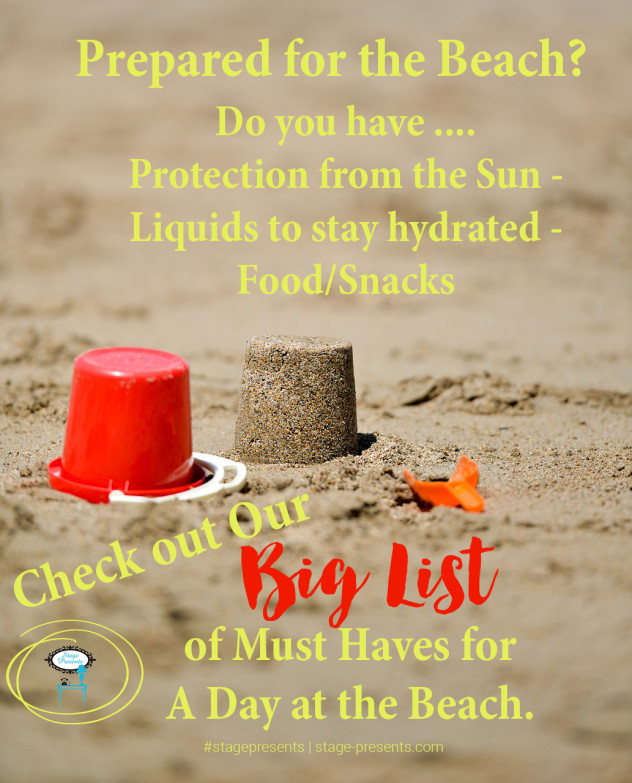 You just finished reading The Big List of Must Haves For A Day At The Beach.  Can you think of anything else to add to our list?  Leave your Must Haves in the Comment Section.