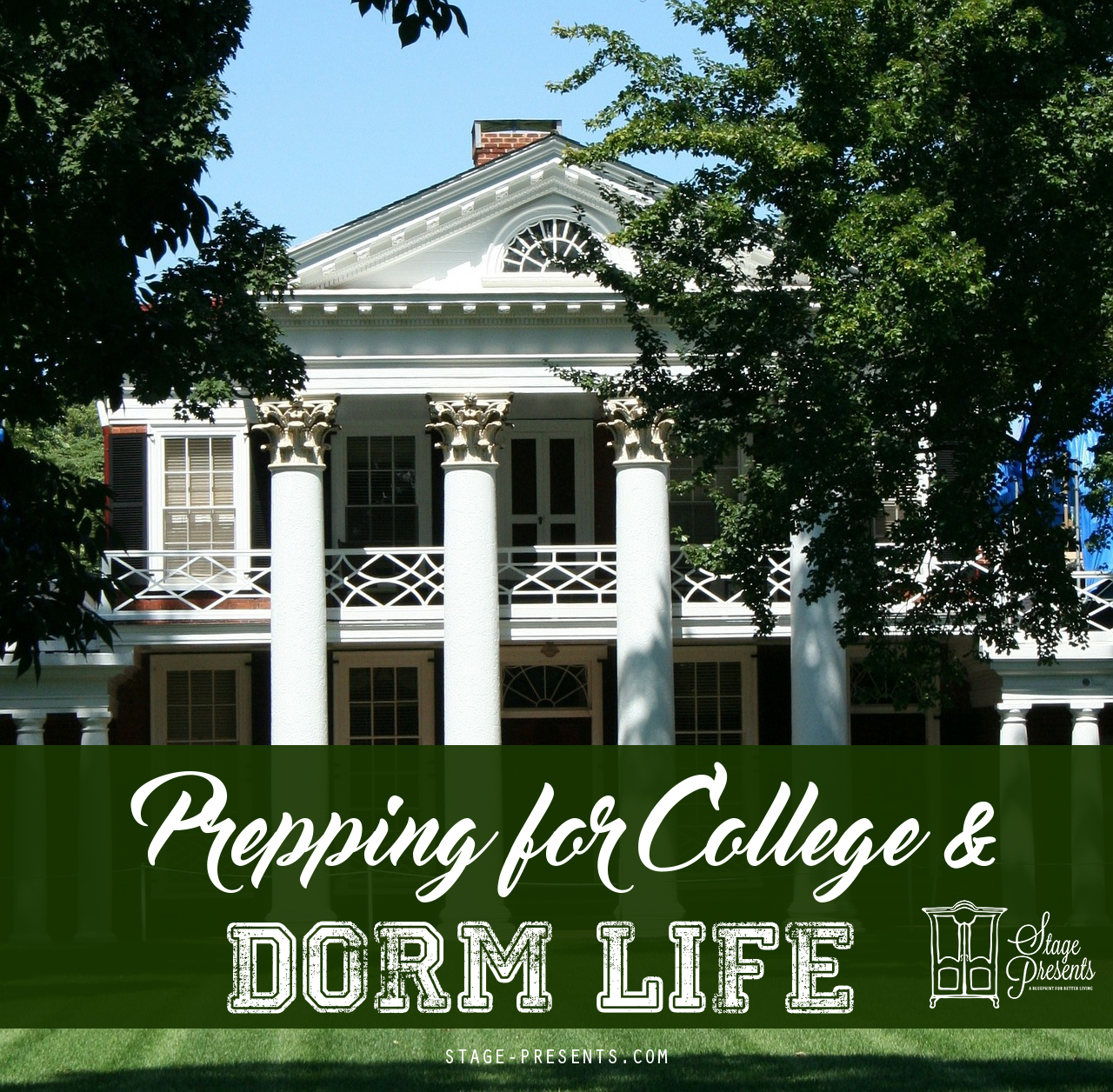 IS COLLEGE YOUR NEXT STOP?
Graduation Season is coming to an end.  I still can't believe how quickly the 2015-2016 School Year went?  It's the closing of one chapter and the beginning  of another.  So it seemed like the perfect time  to start Our Getting Ready for College and Dorm Life Series.
Back to school shopping has always been a big part of prepping for the new year.  Only this year in addition to school supplies and clothing, if you are off to college, your list is gonna be a bit bulkier.  So rather than wait, let's get started.
Dorm Rooms tend to be a considerably smaller space than you are used to working with.  Even if you had your own room, chances are that you didn't have to confine everything you owned into one tiny area.  So now, not only are you sharing a room but your square footage has greatly diminished.
If I could offer a teeny bit of advice, if at all possible coordinate and commiserate with your room mate.  It's no use wasting valuable real estate by having duplicates of the same item.  Unless of course, you are a germ-a-phobe and you already know that sharing just isn't gong to work for you.  And, if that is the case, I am not sure that the dorm experience is one that you are going to enjoy.
One of the things that I missed the most when I went off to college were the comforts of home, and Mom's home cooking.  So although you probably won't be whipping up any gourmet meals in your room, having options makes all the difference.   After all there will be days when you don't make it to the cafeteria in time or you just want a late night snack.
Here's our list of Small Kitchen Appliance Must Haves for Your Dorm Room.
Keurig® 2.0 K250 Coffee Brewing System
 Hamilton Beach Electric Can Opener
Koolatron BC-46SS 1.7 cu. ft. Kool Compressor Compact Refrigerator
Hamilton Beach® 6-Slice Toaster Oven
Oster® 1.1-Cubic Foot Digital Microwave Oven
Stay Tuned for Next Weeks  "Must Haves".
"PREPARATION IS THE KEY TO SUCCESS."